Mariners to match donations for Harvey relief
Club will donate $100,000, will be taking contributions during Friday's game at Safeco Field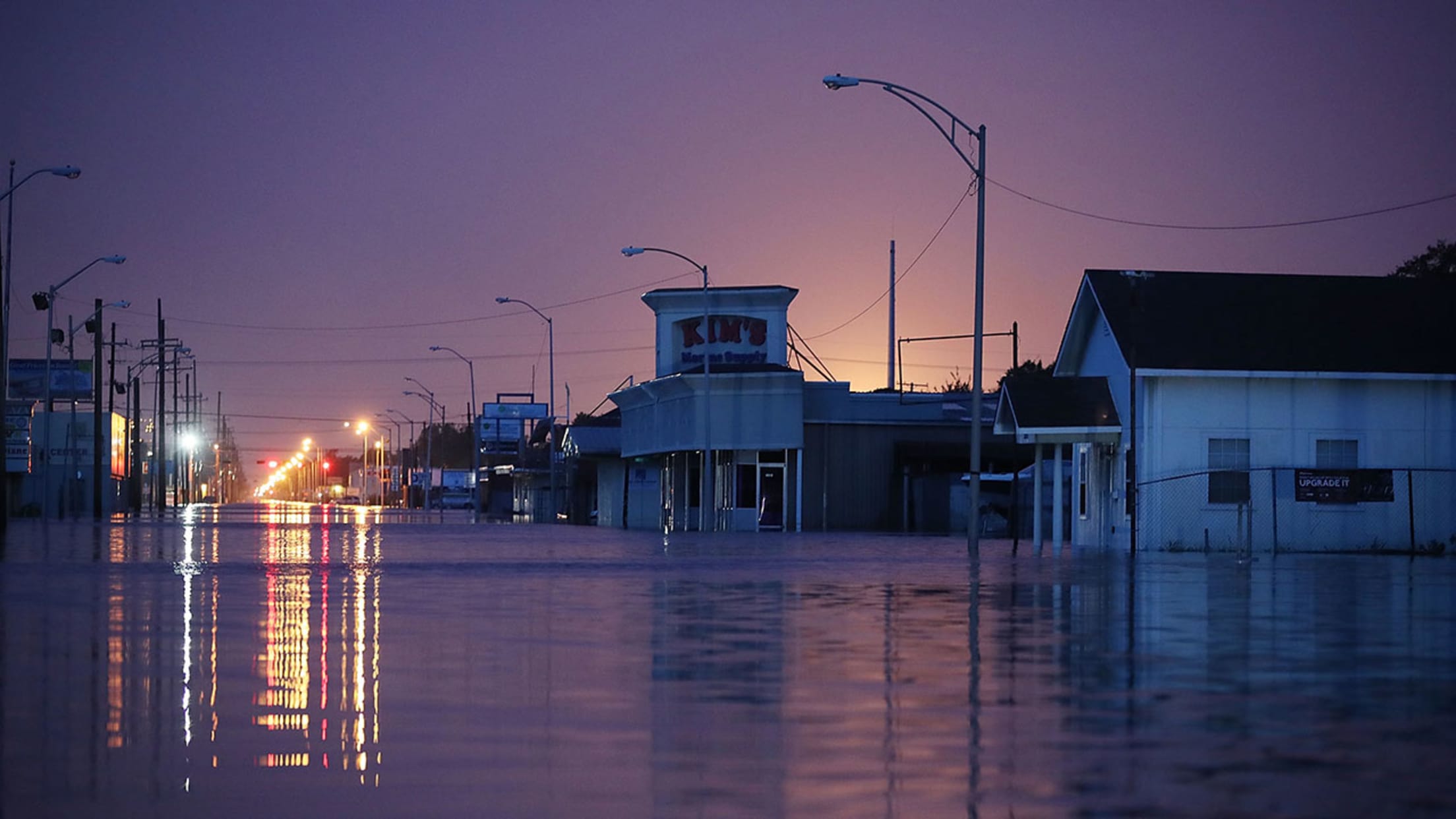 Volunteers will be at Safeco Field's gates before Friday's game to collect donations to help Hurricane Harvey relief efforts. (Getty)
SEATTLE -- The Mariners are reaching out to help in the relief and recovery process with Hurricane Harvey in southeast Texas and Louisiana by donating $100,000 to the American Red Cross, and the club is asking its fans to chip in as well.Red Cross volunteers will be at Safeco Field
SEATTLE -- The Mariners are reaching out to help in the relief and recovery process with Hurricane Harvey in southeast Texas and Louisiana by donating $100,000 to the American Red Cross, and the club is asking its fans to chip in as well.
Red Cross volunteers will be at Safeco Field on Friday night to collect donations for the relief effort from fans attending the series opener against the A's, as well as next Wednesday for the final game of a three-game series against the Astros.
Volunteers will be at Safeco Field's gates before the game, and will also be staffing a table at Section 128 on the Main Level during those two contests. The Mariners will match fan donations collected at the ballpark on those two dates, up to $25,000 per game.
"We are all deeply troubled by the horrifying devastation in the wake of this natural disaster," said Mariners CEO John Stanton. "As our nation comes together to help ease the suffering of so many, we are humbled to stand with our fans, Major League Baseball and the Players Association to help do our part."
Donations are also being accepted at RedCross.org, by phone at 1-800-RED-CROSS or by texting the word HARVEY to 90999 (a $10 charge will be added to your phone service provider's bill).
Major League Baseball and the Major League Baseball Players Association have also pledged $1 million to the Red Cross for recovery and relief efforts. MLB has activated a web page where fans can make donations to the Red Cross at Youcaring.com/MLBsupports.
For information about volunteering, log onto RedCross.org/volunteer.