Mariners trade for pitching prospect Sanchez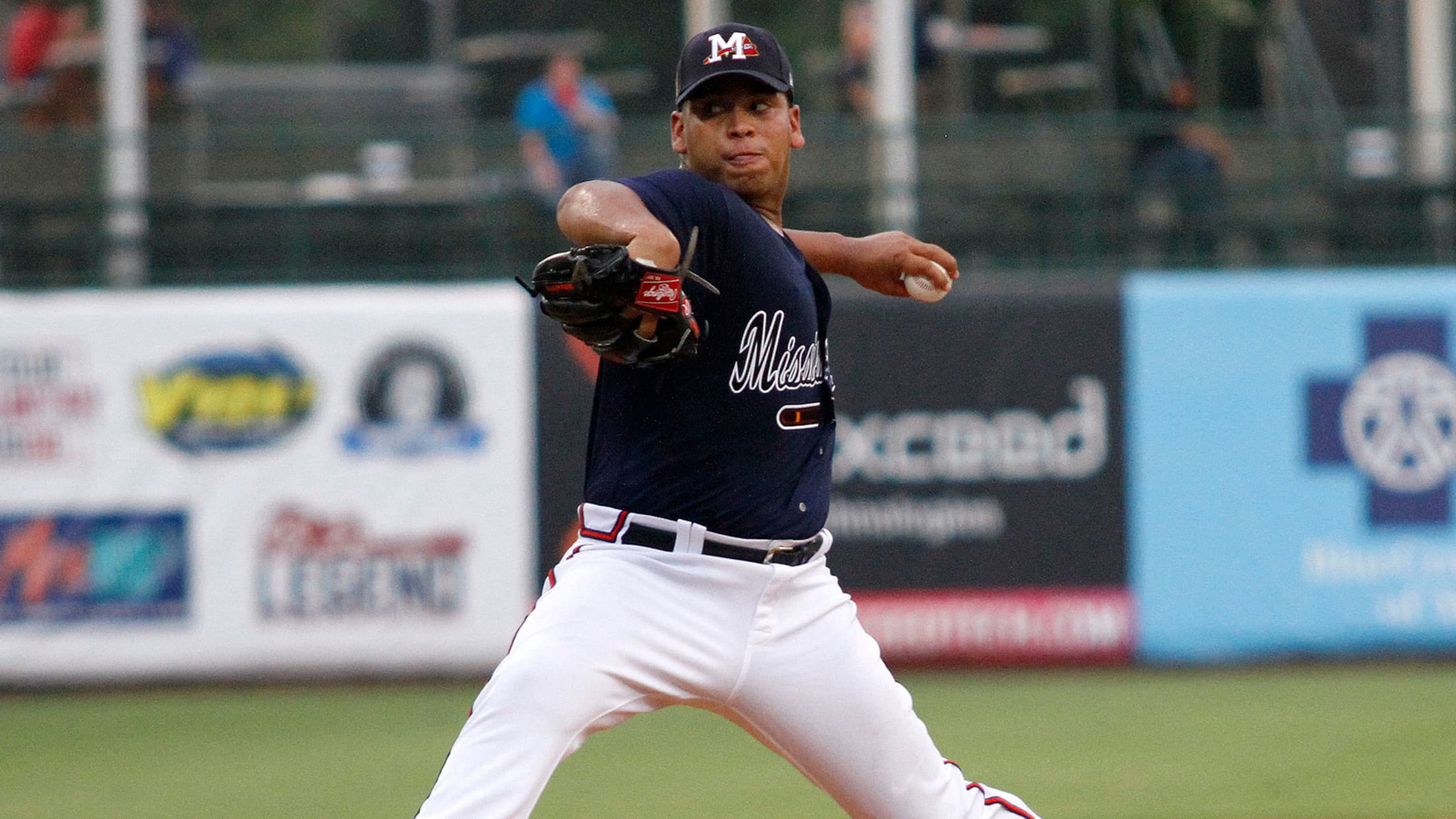 SEATTLE -- It won't exactly quash the Robinson Canó trade rumors, but Mariners general manager Jerry Dipoto pulled off a minor deal Thursday by acquiring 21-year-old left-hander Ricardo Sánchez from the Braves in exchange for cash.Sanchez was designated for assignment by the Braves on Monday to open room on their
SEATTLE -- It won't exactly quash the Robinson Canó trade rumors, but Mariners general manager Jerry Dipoto pulled off a minor deal Thursday by acquiring 21-year-old left-hander Ricardo Sánchez from the Braves in exchange for cash.
Sanchez was designated for assignment by the Braves on Monday to open room on their 40-man roster after signing third baseman Josh Donaldson and catcher Brian McCann.
The deal puts Seattle's 40-man roster at 36 players and is Dipoto's third of the offseason, as he previously dealt catcher Mike Zunino to the Rays as part of a five-player exchange and lefty James Paxton to the Yankees for three prospects.
Dipoto initially signed Sanchez as a 17-year-old out of Venezuela in 2013 when Dipoto was general manager of the Angels, then traded him to the Braves two years later.
Sanchez was a highly regarded prospect with a mid-90s fastball in his initial years in the Minors, but has since struggled to find his command. He was 2-5 with a 4.06 ERA in 13 starts at Double-A Mississippi in the Southern League last season, with 44 strikeouts, 24 walks and a 1.54 WHIP in 57 2/3 innings. Sanchez was listed as the Braves' 26th-best prospect by MLB Pipeline.
Sanchez also made three rehab starts at the Rookie League level last season, going 1-0 with a 2.81 ERA in 16 innings after dealing with a shoulder issue.
In five Minor League seasons, Sanchez is 17-35 with a 4.56 ERA in 84 games, including 79 starts.