Marlette, Ciuffo power Peoria to victory
Mariners', Rays' catching prospects show off bats for Javelinas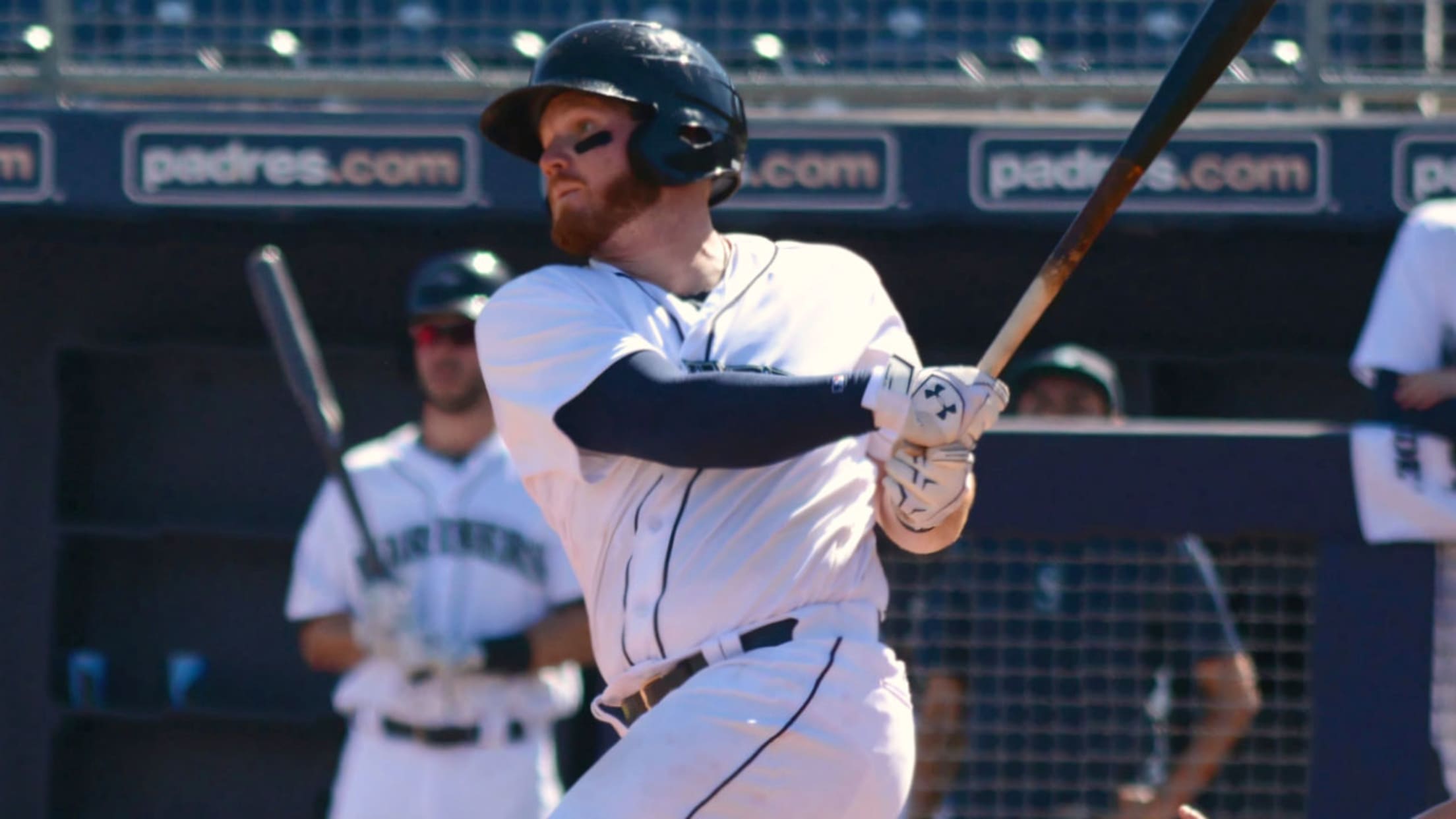 PEORIA, Ariz. -- On a 94-degree day at Peoria Sports Complex on Friday, it was a pair of catchers who were heating up as the Peoria Javelinas defeated the Glendale Desert Dogs, 8-2.Nick Ciuffo, Tampa Bay's 25th ranked prospect, and Tyler Marlette of the Seattle Mariners combined to drive in
PEORIA, Ariz. -- On a 94-degree day at Peoria Sports Complex on Friday, it was a pair of catchers who were heating up as the Peoria Javelinas defeated the Glendale Desert Dogs, 8-2.
Nick Ciuffo, Tampa Bay's 25th ranked prospect, and Tyler Marlette of the Seattle Mariners combined to drive in six runs to fuel the Javelinas. Marlette went 2-for-4 with a home run and drove in three. Ciuffo, who was in the lineup as the designated hitter, doubled, singled and drove in three as well.
• Gameday
Marlette got things started in the second inning. After Dodgers prospect Chris Anderson walked Reds first baseman Chad Wallach and surrendered a base hit to Ciuffo, Marlette sent what he described as a "dead red" fastball over the left field wall for a 3-0 Peoria lead.
"Saw it up and just let my hands just guide me to it," he said of the pitch. "It was a good pitch to elevate and let it get out of the ballpark."
While Marlette did most of his damage in the second, the third inning belonged to the surging Ciuffo, who doubled off of Anderson, scoring Franchy Cordero and Tyler O'Neill, Seattle's second-ranked prospect.
Ciuffo, who also doubled in a run against the Mesa Solar Sox earlier in the week, was glad to get a break from catching behind the plate. But he was most excited about his current hitting groove, which is translating to more power and consistency.
"I felt good on Wednesday, and to carry it into this game again was good," he said. "For me, whenever I feel good, I just see the ball and hit the ball.
"The double that I hit, the (pitcher) had been going in all at-bat, and I kind of heard the catcher slide in behind me. So I was kind of thinking 'inside' and I just wanted to stay on line with the hands. Fortunately, it fell for a two-RBI double."
Ciuffo was glad that he and Marlette were able to produce and show the fans at the game what catchers are able to do when they get their turn at the plate.
"We were talking about it, after one of his last at-bats," he said. "I was like 'Dang, the catchers are just doing it today.'"
Marlette, who is hitting .333 in the Fall League, said he still has some things to work on behind the plate, specifically trying to improve his command of the pitching staff during games. But as long as his team is winning, he thinks the rest will come in time.
"Definitely still trying to put up just good at-bats, see some good pitches and get some hits and have fun," he said.
Jonathan Saxon is a graduate journalism student at Arizona State University. This story is a part of a partnership between MLB.com and ASU's Walter Cronkite School of Journalism and Mass Communications.