Ellis tweaks hamstring, out a little while longer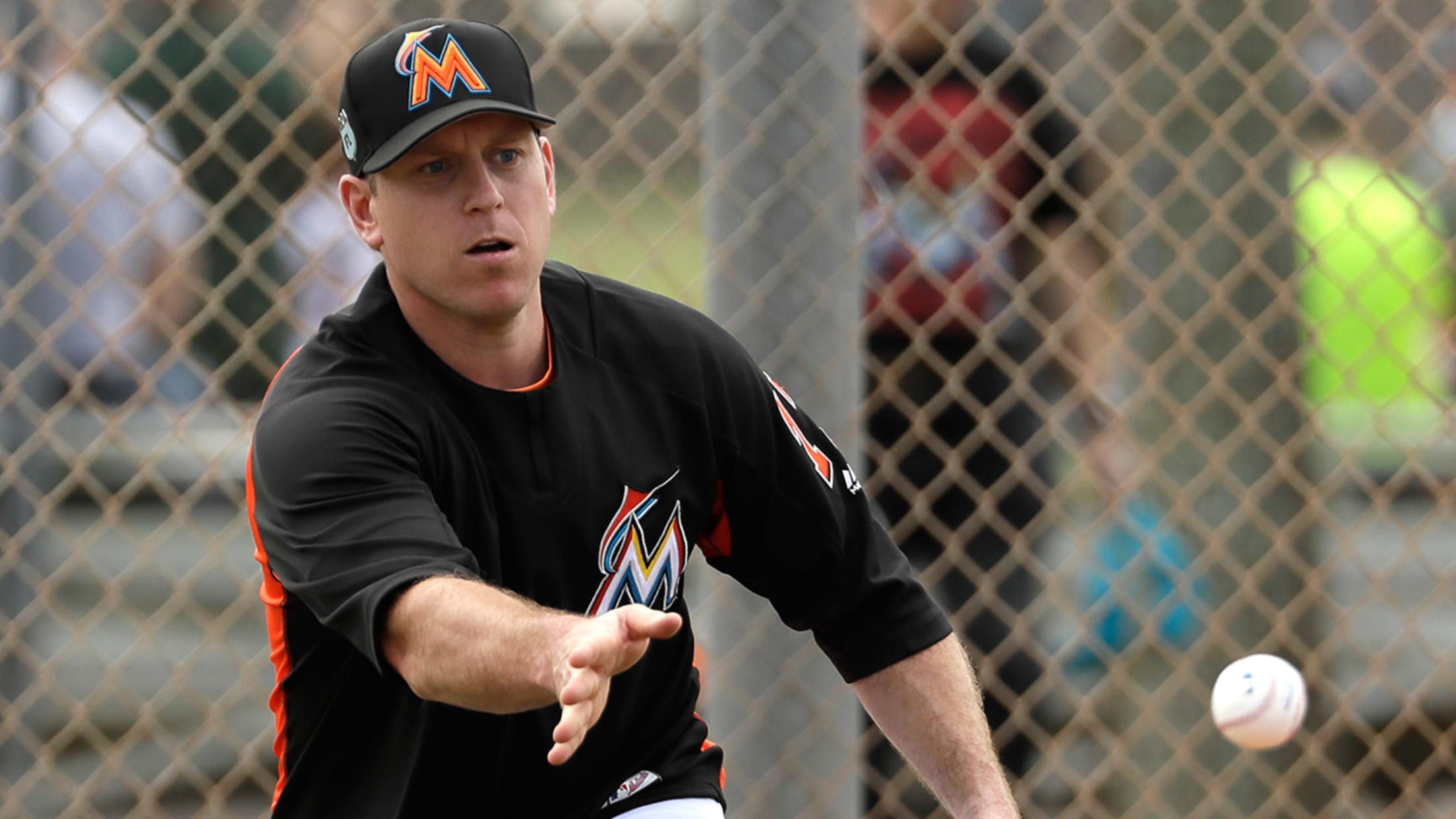 A.J. Ellis is still expected to be ready by Opening Day on April 3. (AP)
JUPITER, Fla. -- It will be at least a couple of more days before A.J. Ellis is ready for game action. The Marlins' backup catcher experienced a little discomfort during a baserunning drill on Monday, and the club is easing his recovery back a bit.Ellis has been dealing with a
JUPITER, Fla. -- It will be at least a couple of more days before A.J. Ellis is ready for game action. The Marlins' backup catcher experienced a little discomfort during a baserunning drill on Monday, and the club is easing his recovery back a bit.
Ellis has been dealing with a left hamstring strain since late February.
"He got going yesterday and was still feeling something," manager Don Mattingly said Tuesday morning. "So we're going to slow him down just a little bit. I don't want to take any chances with him. If he's feeling anything at all, then we're going to slow him down. So he will be a few more days."
The organization remains optimistic that Ellis will still have enough time to be ready for Opening Day, which is April 3 at Washington.
"Very confident with that," Mattingly said. "For me, the hamstrings are always a mess. They're always tricky. You think you're good, and then you actually start running and the bases usually tell the story, and he ran the bases yesterday."
If there are any further setbacks, Mattingly noted that the start of the season could then be in jeopardy for Ellis, who signed as a free agent in December to back up J.T. Realmuto.
In Ellis' absence, the Marlins have been getting a long look at Tomas Telis and Austin Nola behind the plate.
Telis likely will open at Triple-A New Orleans, and Nola, a converted middle infielder, at Double-A Jacksonville. The organization also has depth with Ramon Cabrera and Carlos Paulino.
"You feel better about the depth of the catcher position," Mattingly said.
Telis, a switch-hitter, played some first base last year at New Orleans. Mattingly noted the focus is to have him refine his catching skills.
"Telly continues to improve," Mattingly said. "That's the one thing we want with him. He's gotten better and better. The catching guys are working different things."
The plan is for Nola to work exclusively at catcher, at least the first half of the season.
"I like the way Nola has looked. He's still learning the position, but I think over the course of the season, he's going to get a lot of reps," Mattingly said. "He will be catching primarily the whole first half. He's going to catch pretty much every day, as long as he's healthy."