Ramos not in midseason form, but ready to go
Marlins closer says being healthy most important thing as Spring Training ends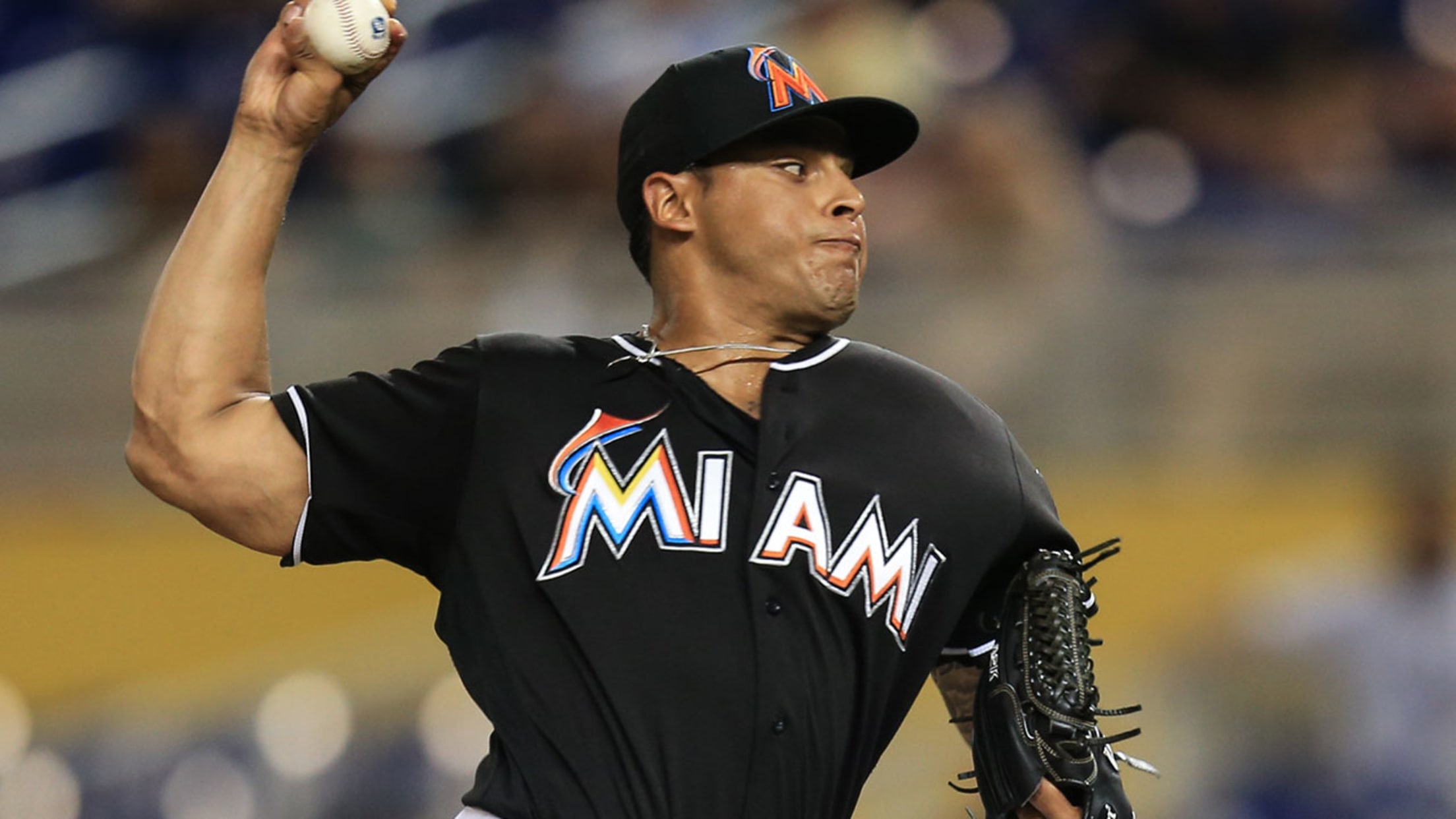 A.J. Ramos converted 32 saves in 38 chances for the Marlins during the 2015 season. (AP)
MIAMI -- A blown save and a couple of rocky Grapefruit League outings won't rattle Marlins closer A.J. Ramos, who has been one of the more reliable and durable relievers in the big leagues the past few seasons.That's why Ramos is brushing off the two-run homer he allowed to Lane
MIAMI -- A blown save and a couple of rocky Grapefruit League outings won't rattle Marlins closer A.J. Ramos, who has been one of the more reliable and durable relievers in the big leagues the past few seasons.
That's why Ramos is brushing off the two-run homer he allowed to Lane Adams in the ninth inning on Friday night in a loss to the Yankees at Marlins Park. With Spring Training now complete after a 2-1 win over New York on Saturday afternoon, the 29-year-old right-hander is focused on the games that count, which begin with Opening Day on Tuesday (7:10 p.m. ET) against the Tigers in Miami.
"I want to be in midseason form, but to start the season, nobody is really in midseason form," Ramos said. "I'm not where I want to be yet, obviously. I'm still working on a couple of things. But I'm healthy, and I'm working off of that. That's mostly what I'm worried about right now."
Manager Don Mattingly has full confidence in Ramos' ability to record those critical final outs.
"I feel good about our guys," Mattingly said. "You just let it play out. A.J. did a nice job for us last year. We will roll into the season like that and count on him."
Ramos got off to a slow start in Spring Training mainly because he was dealing with a sore right calf, which pushed him a week behind the rest of the relievers. He was pitching on back fields while Grapefruit League games were taking place on main fields.
Ramos has been a model of consistency, especially the past few seasons. He took over the closer's role from Steve Cishek in May 2015 and converted 32 of 38 save chances. Ramos logged 70 1/3 innings last year, striking out 87 while posting a 1.01 WHIP.
From 2014-15, Ramos posted a 2.21 ERA, which was 19th-best among MLB relievers. He also appeared in 139 games, tied for 23rd-most during that span. There is enough of a track record to not be concerned over a 4.05 ERA in 6 2/3 Grapefruit League innings. When the regular season gets underway, the stakes rise, and so does the intensity.
"You try to treat it the same," Ramos said of his Spring Training outings. "You try to have the same adrenaline. But I think if you watched me out there [Friday], you could kind of see I was a little more robotic, not the same fire.
"I try every time I go out there to pitch at the same intensity, but once you go out there for the season, you have a lot of adrenaline. Something is really on the line there. That's when you have to tell yourself, 'Calm down, don't try to do too much.' It's always a constant battle of having too much energy or not having enough."