Marlins add lefty Del Pozo to 40-man roster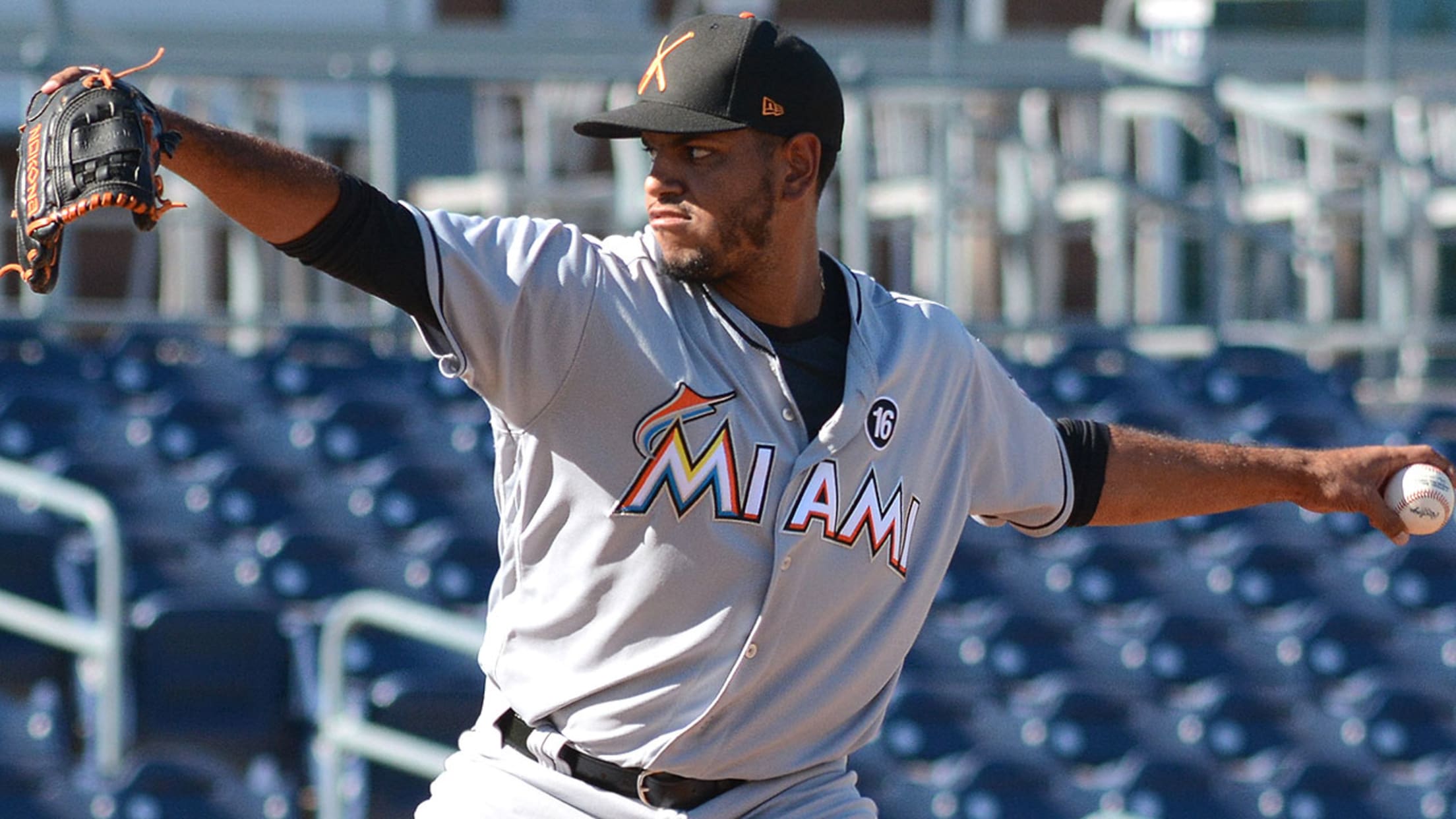 Marlins left-hander Miguel Del Pozo is currently pitching for the Salt River Rafters in the Arizona Fall League. (MiLB)
MIAMI -- Miguel Del Pozo, a hard-throwing left-hander who is coming back from elbow surgery, was added to the Marlins' 40-man roster on Thursday.With a 93-96-mph fastball, Miami decided to protect Del Pozo, who could have become a Minor League free agent on Monday. The 40-man roster is now at
MIAMI -- Miguel Del Pozo, a hard-throwing left-hander who is coming back from elbow surgery, was added to the Marlins' 40-man roster on Thursday.
With a 93-96-mph fastball, Miami decided to protect Del Pozo, who could have become a Minor League free agent on Monday. The 40-man roster is now at 34.
Del Pozo, 25, is bouncing back from Tommy John surgery, and he is currently pitching in the Arizona Fall League. The lefty profiles as a late-inning reliever, and he could be in the big leagues at some point in 2018.
A native of the Dominican Republic, Del Pozo was an international signing by the Marlins in 2009. He missed all of '16 and part of '17 due to injury.
Del Pozo went 3-0 with a 0.70 ERA over 22 games (two starts) totaling 25 2/3 innings at four different Minor League levels this past year. He finished with Double-A Jacksonville, posting a 2.25 ERA in four innings.
The Marlins have a shortage of lefty relievers. Jarlin Garcia saw the most action of all their southpaws in 2017, throwing 53 1/3 innings in 68 games. But Garcia may be a candidate to join the rotation. Hunter Cervenka is the only other lefty reliever on the 40-man roster.