New bench coach should help Marlins' bats, too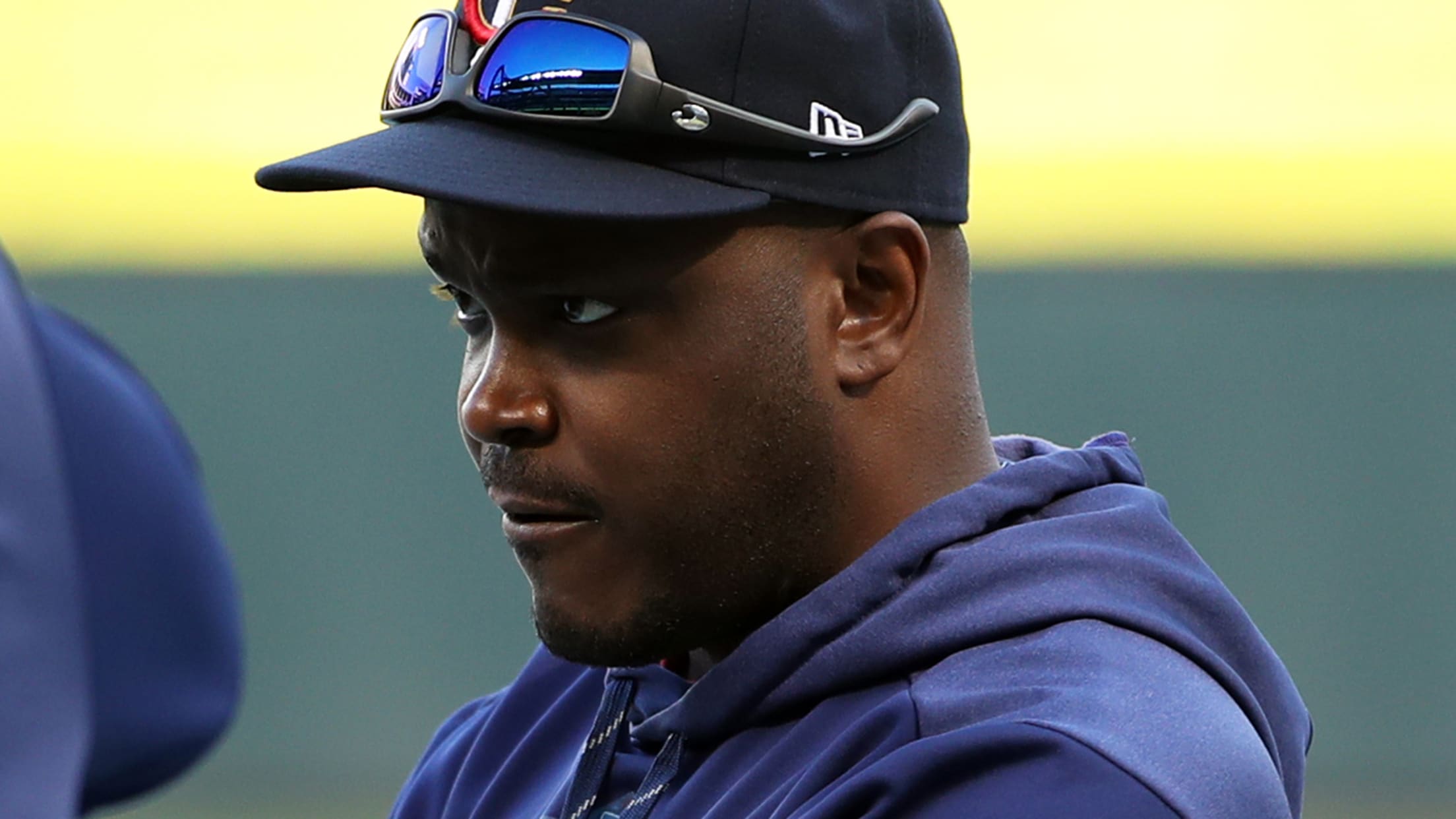 MIAMI -- Find a pitch to hit and look to do damage is one of the messages the Marlins will hear from new bench coach James Rowson. The simple concept produced big results for the Twins in 2019, and that mindset will be brought to Miami. As the Minnesota hitting
MIAMI -- Find a pitch to hit and look to do damage is one of the messages the Marlins will hear from new bench coach James Rowson.
The simple concept produced big results for the Twins in 2019, and that mindset will be brought to Miami.
As the Minnesota hitting coach, Rowson worked with an offense that set an MLB record for most home runs in a season (307), while finishing second to the Yankees in runs (939).
"We drove home [the idea of], 'Get a good pitch, and hit the ball hard,'" Rowson said. "That was the mindset. And you start finding out different players do that on different pitches. They do that in different ways. It's pretty cool as a coach, to start finding out how these guys work differently, but yet are all working for one goal."
Rowson is one of the key new hires on manager Don Mattingly's coaching staff, which is expected to be finalized and officially announced next week.
As bench coach, Rowson will have an expanded role, offering input in the organization's hitting programs at the big league and Minor League levels.
"He's had tremendous success, and he has a history as a hitting coach, but he's going to be Donnie's right-hand [man] as our bench coach, with an offensive background," Marlins president of baseball operations Michael Hill said. "But our Major League hitting coaches will still oversee our hitting program."
In putting together their staff, the Marlins are seeking as many versatile coaches as possible. Their roles, in some cases, will overlap. It's being encouraged to exchange ideas and to tap into each member of the staff's expertise.
Entering the General Manager Meetings on Monday in Scottsdale, Ariz., upgrading the offense will be the Marlins' highest offseason priority.
Miami ranked last in the Majors in home runs (146) and slugging percentage (.375), and 29th in runs (615). This is where Rowson comes in. The Twins, meanwhile, were at the top of many significant offensive categories, including sporting the second-highest slugging percentage in the Majors (.494).
To do damage at the plate, the players must do a better job elevating the baseball. According to Statcast, the Marlins ranked last in team average launch angle at 8.5 degrees. Not surprisingly, the Twins were ranked first (14.7 degrees).
In terms of hitting the ball hard, the Twins' average exit velocity as a team was 89.4 mph -- third highest in the big leagues. Miami's 87.6 mph ranked 20th.
The Twins are an organization that relies heavily on analytics, and the Marlins, in recent years, have committed more resources to the statistical side of the game.
"I think if you ignore the analytical side of the game, you're doing yourself a disservice," Rowson said. "You have to understand that there are things designed to help you win ballgames.
"We have more information. It's just how you deploy that information, and make it usable on a nightly basis. That's what it comes down to. It's how do you take that information and make it simple for a player to go out there and perform."
The Twins, along with being a top power team, were far from being an "all-or-nothing" lineup. They put the ball in play. Their team strikeout percentage (20.9) was tied with the Nationals for fourth lowest in the big leagues. The Marlins fanned 24.3 percent of the time, which ranked 23rd.
As he gets more acquainted with his new organization, Rowson intends to reach out to the players before Spring Training.
"My plan here is eventually to talk to these guys personally and see where guys are at, and talk with people on the team," he said. "Also, I'm watching as much video as I can. But there's nothing like seeing guys in person. There's nothing like having conversations and understanding where guys are mentally and physically and everything else, and start really building relationships from that point."