Marlins add speed with Perez callup
Miami options catcher Telis to New Orleans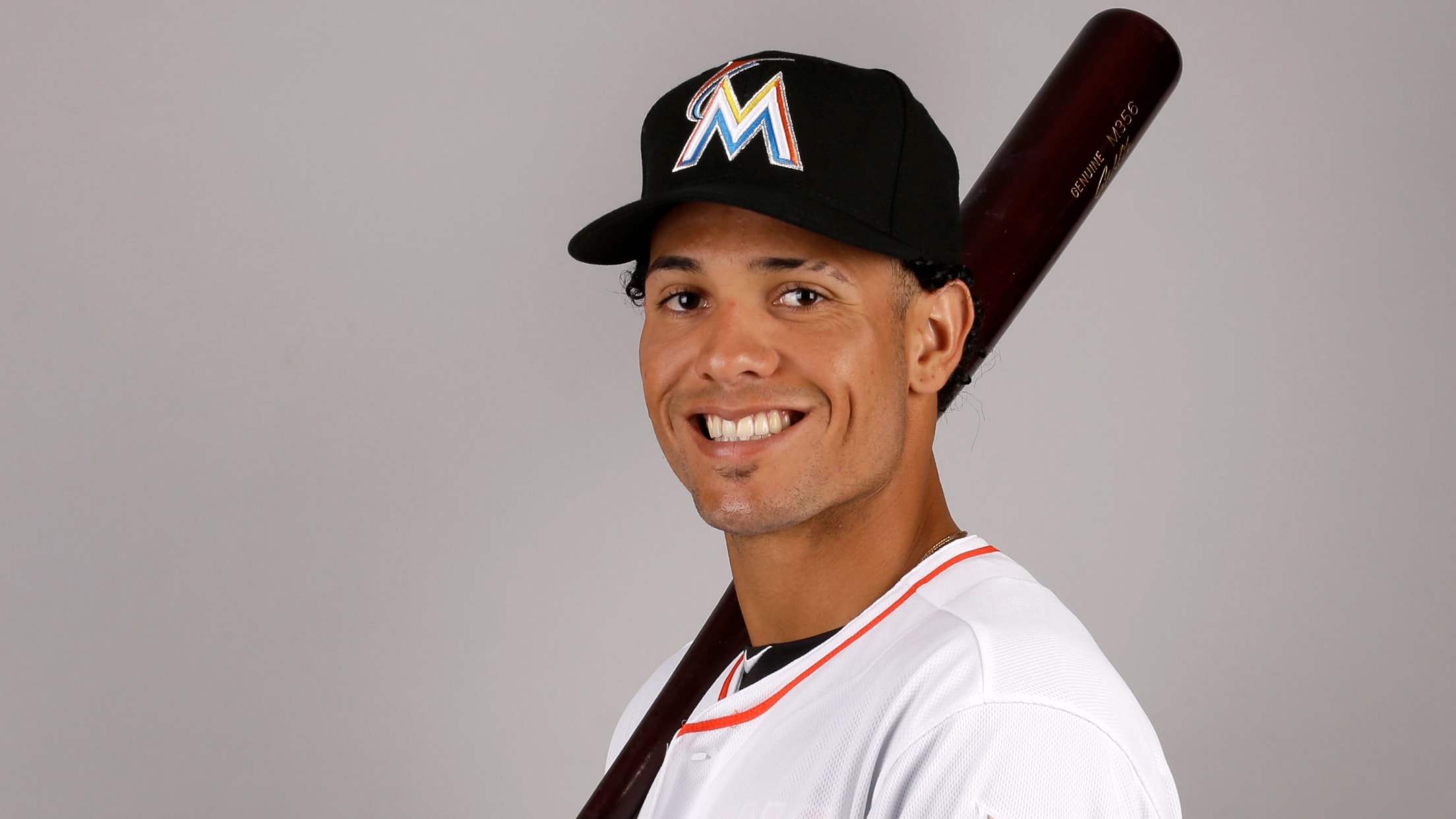 Yefri Perez has stolen 39 bases this season at Double-A Jacksonville. (AP)
ST. LOUIS -- The Marlins have added a speed threat for their weekend series against the Cardinals at Busch Stadium. On Friday, the club announced outfielder Yefri Pérez has been called up from Double-A Jacksonville and catcher Tomás Telis has been optioned to Triple-A New Orleans.Perez, who swiped 39 bases
ST. LOUIS -- The Marlins have added a speed threat for their weekend series against the Cardinals at Busch Stadium. On Friday, the club announced outfielder Yefri Pérez has been called up from Double-A Jacksonville and catcher Tomás Telis has been optioned to Triple-A New Orleans.
Perez, who swiped 39 bases at Jacksonville, is getting his second big league opportunity, but he has yet to appear in a game. The 25-year-old was promoted as the Marlins' 26th player for their July 3 game against the Braves at Fort Bragg.
That extra roster spot was because of the special circumstances regarding the game at the military base in North Carolina. Immediately after the game, he was sent back to Jacksonville.
Telis' transaction actually dates back to Wednesday.
The Marlins open a three-game set with the Cardinals on Friday, before their seven-game road trip moves to Philadelphia on Monday.
Telis was 0-for-2 in his short stint with the Marlins.
With the Suns, Perez appeared in 82 games with a slash line of .262/.336/.312, with 49 runs scored and his 39 stolen bases.
At New Orleans, Telis was hitting .305/.357/.405 with three homers and 27 RBIs entering play Friday.
The Marlins will also have to make a roster move for a starting pitcher at Philadelphia, either on Monday or Tuesday. The club is currently carrying 14 position players and 11 pitchers.