Marlins head trainer Cunningham resigns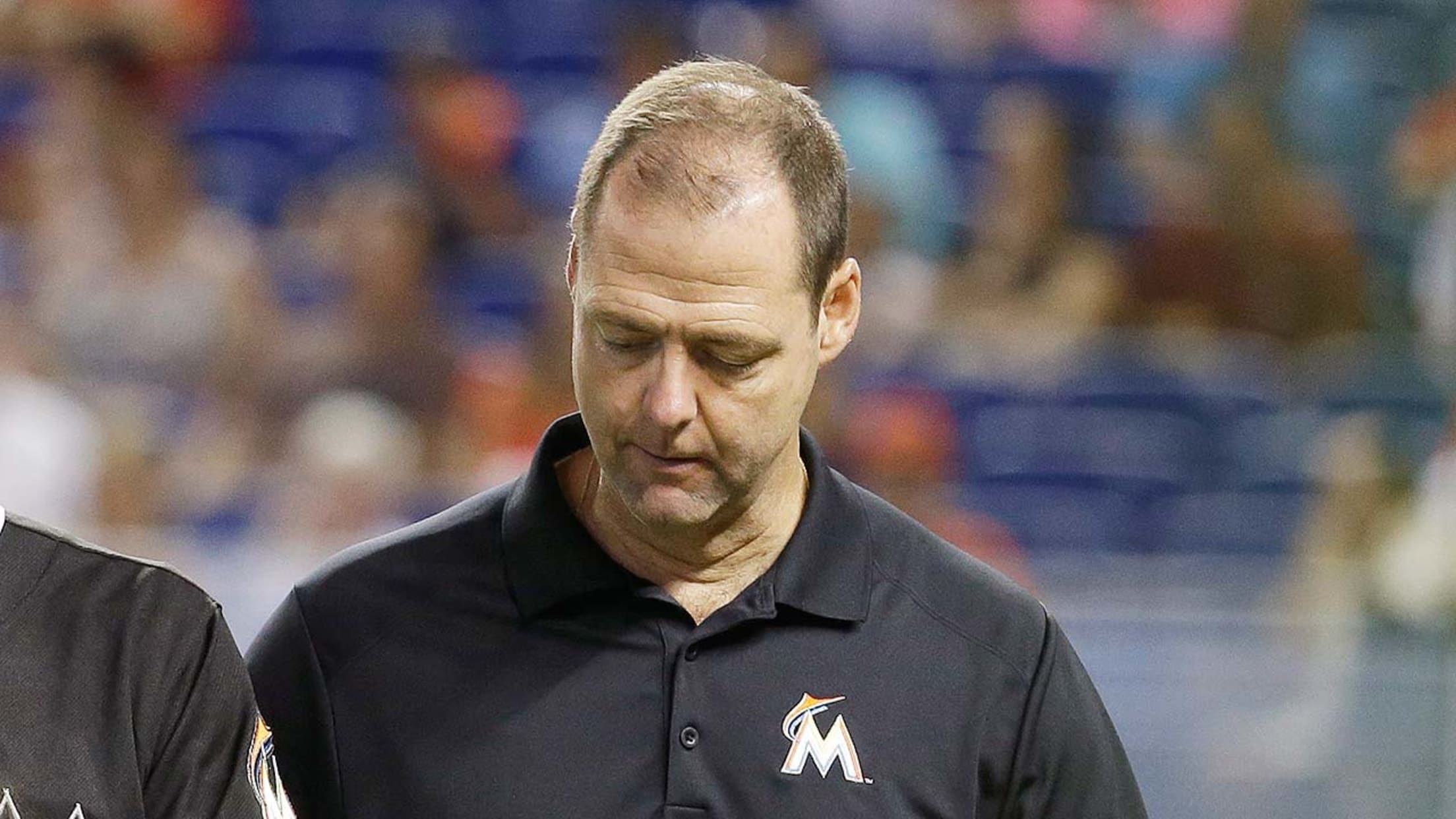 Sean Cunningham had been the Marlins' head athletic trainer since 2002. (AP)
MIAMI -- Sean Cunningham, who was entering his 15th season as the Marlins' head athletic trainer, resigned on Wednesday because of personal reasons. The club announced Dustin Luepker, who previously was an assistant certified athletic trainer, has been promoted to replace Cunningham.Mike Kozak will remain as assistant certified athletic trainer.Cunningham
MIAMI -- Sean Cunningham, who was entering his 15th season as the Marlins' head athletic trainer, resigned on Wednesday because of personal reasons. The club announced Dustin Luepker, who previously was an assistant certified athletic trainer, has been promoted to replace Cunningham.
Mike Kozak will remain as assistant certified athletic trainer.
Cunningham was with the club on Tuesday night for Opening Day against the Tigers, and he took part in the pregame introduction ceremony at Marlins Park before Detroit went on to win, 8-7, in 11 innings.
Cunningham's resignation was announced by president of baseball operations Michael Hill.
"I know that he's been dealing with some things, some personal things," Hill said without mentioning specifics. "We all deal with stuff over the course of a season. I guess he just got to a point where he felt like he needed to step away."
Cunningham had been the head athletic trainer since Jeffrey Loria assumed ownership of the Marlins in 2002. His decision to step away came during his 20th MLB season.
Before joining the Marlins, Cunningham spent five years as coordinator of conditioning and team travel for the Montreal Expos.
Luepker is in his fifth season with the Marlins, with his previous four as an assistant athletic trainer. Previously, he worked in the San Francisco Giants' organization, at their Class A and Double-A levels.