Emerging Urena impresses again in latest start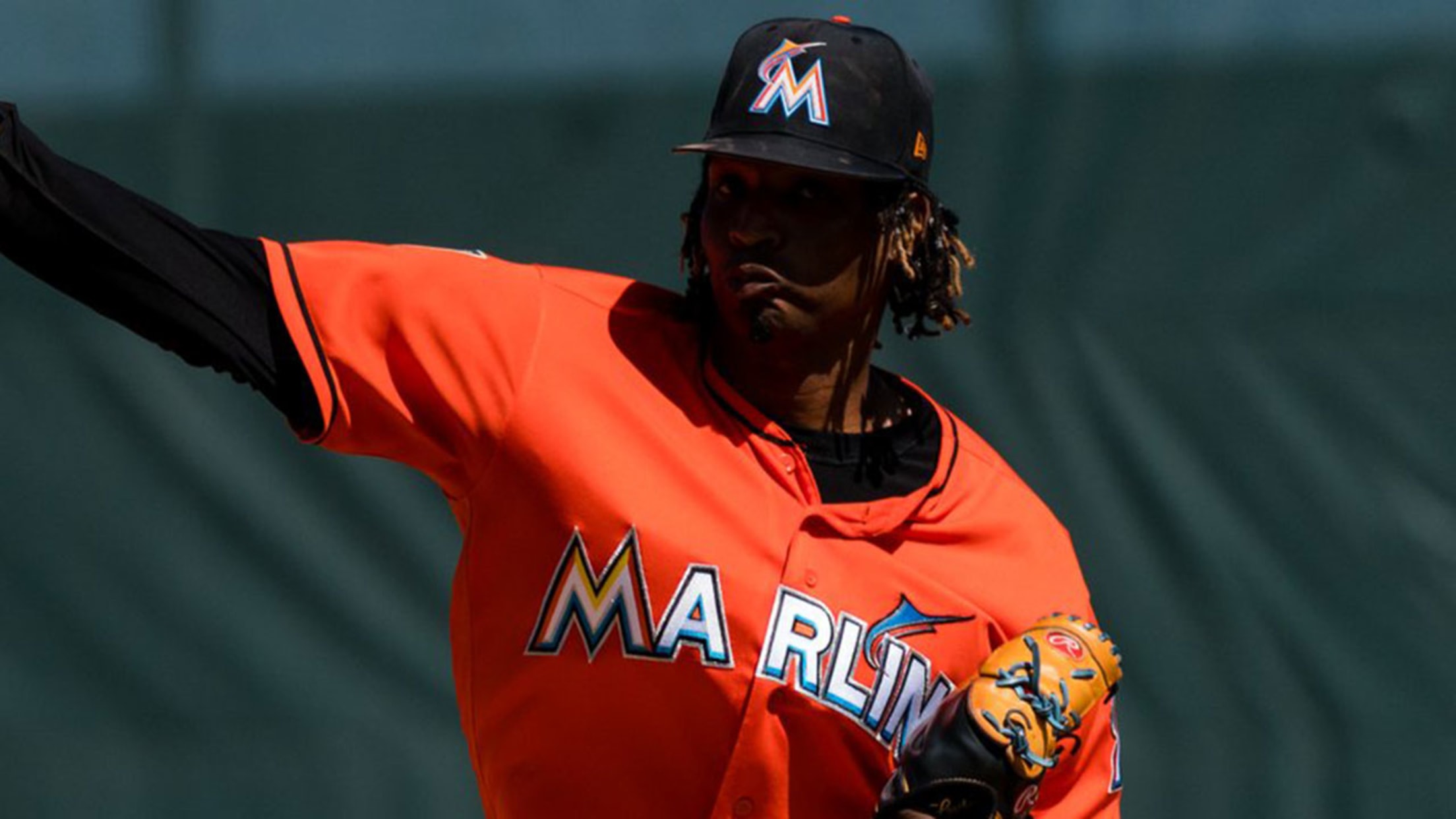 JUPITER, Fla. -- After his breakout season in 2017, expectations have risen for Jose Urena.The right-hander excelled again during Saturday afternoon's 1-0 win over the Mets, working two innings while yielding one hit, a walk, and a hit-by-pitch. Urena struck out two and gave up no runs, throwing a total
JUPITER, Fla. -- After his breakout season in 2017, expectations have risen for Jose Urena.
The right-hander excelled again during Saturday afternoon's 1-0 win over the Mets, working two innings while yielding one hit, a walk, and a hit-by-pitch. Urena struck out two and gave up no runs, throwing a total of 35 pitches (21 strikes). It was a similar outing to his spring debut on Monday against the Astros, a game in which he also struck out two over two scoreless frames.
Urena said he would like to work on his breaking ball in camp moving forward.
"We were focused on the two-seam [fastball] because of the wind," Urena said. "It was windy. We were just trying to seize the moment. It just depends on the situation, how we have men on base," he said. "But everything is going well [this spring]."
:: Spring Training coverage presented by Camping World ::
Urena compiled a 14-7 record and a 3.82 ERA this past season, his third with the Marlins. The 26-year-old appeared in 34 games, including 28 starts.
"I expect him to get better, and I think that's the thing we've seen with Jose," said Marlins manager Don Mattingly.
"Last year was obviously a big step [for Urena], going from an out-of-options guy that is borderline making our club, and he ends up [pitching in] long relief," Mattingly said. "And then he ends up obviously getting a chance in the rotation and took off."
Mattingly said he has taken great joy in watching Urena improve each season.
"You have to give Jose a lot of credit, he's a determined kid," Mattingly said. "He works extremely hard. He's got great stuff.
"I think he understands that he has to get better as far as secondary pitches, command of his fastball. Being able to have all those weapons just helps him to be better."
Glenn Sattell is a contributor to MLB.com.