Dunn to begin rehab assignment at Jupiter
Ogando throwing off flat ground; Yelich likely won't need DL stint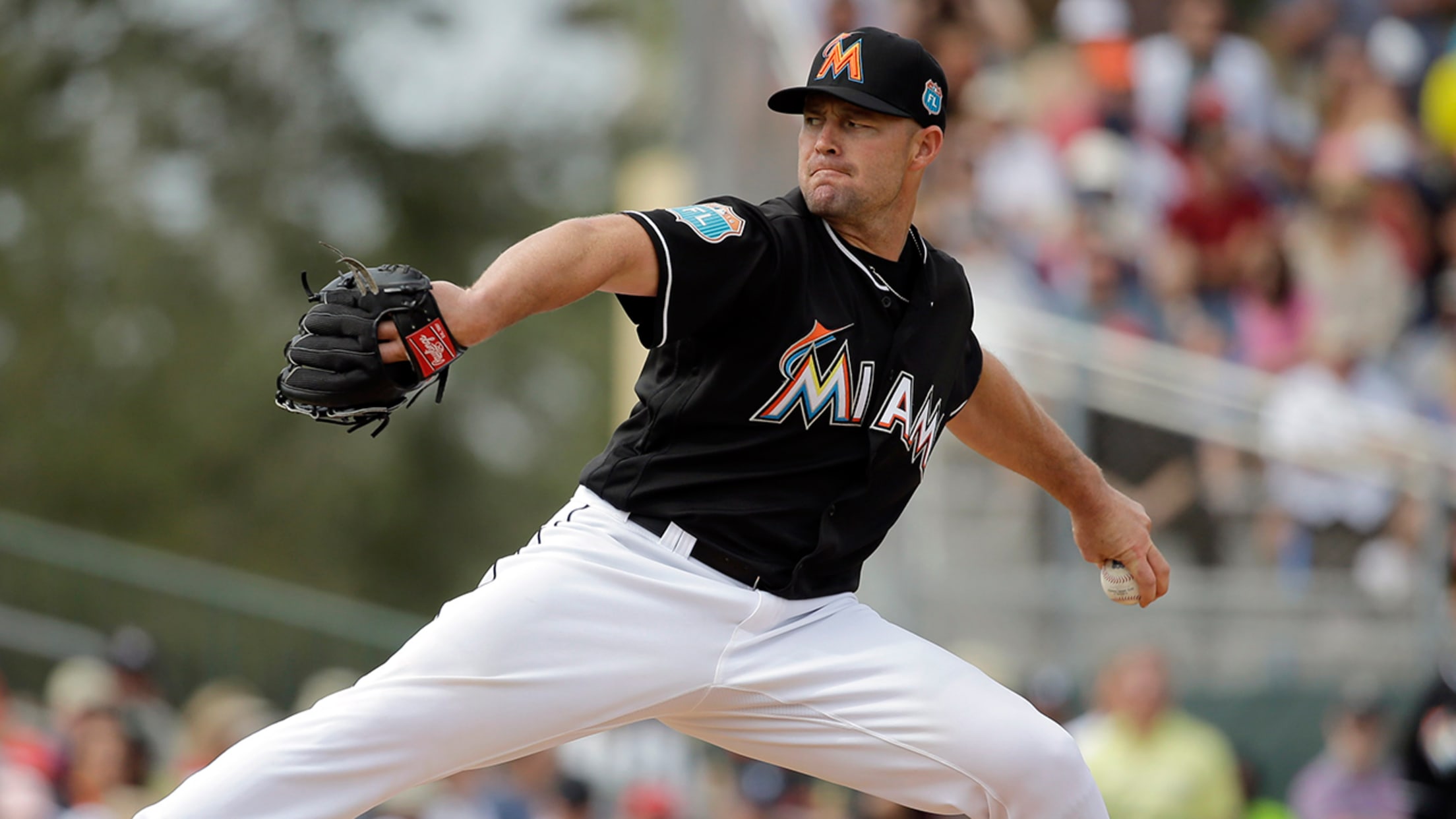 Reliever Mike Dunn has missed the start of the season because of a left forearm strain. (AP)
MIAMI -- Marlins lefty Mike Dunn will make the first of at least a couple rehab assignment appearances for Class A Advanced Jupiter on Tuesday. The veteran setup reliever has missed the entire season due to a left forearm strain.Barring any setbacks, Dunn could be reinstated when the Marlins return
MIAMI -- Marlins lefty Mike Dunn will make the first of at least a couple rehab assignment appearances for Class A Advanced Jupiter on Tuesday. The veteran setup reliever has missed the entire season due to a left forearm strain.
Barring any setbacks, Dunn could be reinstated when the Marlins return from their road trip and take on the Pirates on Monday at Marlins Park.
First, Miami is looking to see how Dunn's arm responds after throwing around 20 pitches for the Hammerheads against Bradenton at Roger Dean Stadium in Jupiter, Fla.
Dunn, who is cleared to throw all his pitches, will be off on Wednesday and will pitch again on Thursday.
"The first two will be with the Hammerheads," Marlins president of baseball operations Michael Hill said. "Then the last one, we'll decide. We know where he's at. We just want to establish health and get him back into a competitive environment."
Dunn hasn't faced hitters since March 24, at the end of Spring Training. This is the first time in his career that he's been on the disabled list. The Marlins are the only team in the Majors not currently carrying a left-handed reliever. Before rejoining the club, Dunn may throw an inning in an extended spring game.
Along with Dunn, reliever Nefi Ogando also is on the disabled list. The right-hander suffered a fractured rib on his right side and has been on the DL since May 10. Ogando has just starting throwing off flat ground.
Miami left fielder Christian Yelich has not started since Friday night due to back spasms. The Marlins are confident he will avoid going on the disabled list.
"We're still day-to-day with Yelly," manager Don Mattingly said. "We're going to be cautious with him and make sure we don't run into a situation where we lose him for a month."
Yelich actually was announced as a pinch-hitter in the eighth inning on Monday night in Miami's 7-6 win over Tampa Bay. However, he was used as a decoy and was replaced by Cole Gillespie when the Rays made a pitching change.
Because Yelich technically entered the game, it would affect his retroactive date status if he goes on the disabled list. Had he not been announced as a pinch-hitter, his retro date could have gone back to Sunday. The way the club sees it, it won't matter because Yelich likely should be ready in a few days.
Ichiro Suzuki has been starting in left in place of Yelich.