Fish outright Rivera, Graves to free roster space
Miami likely to be active in MLB phase of Rule 5 Draft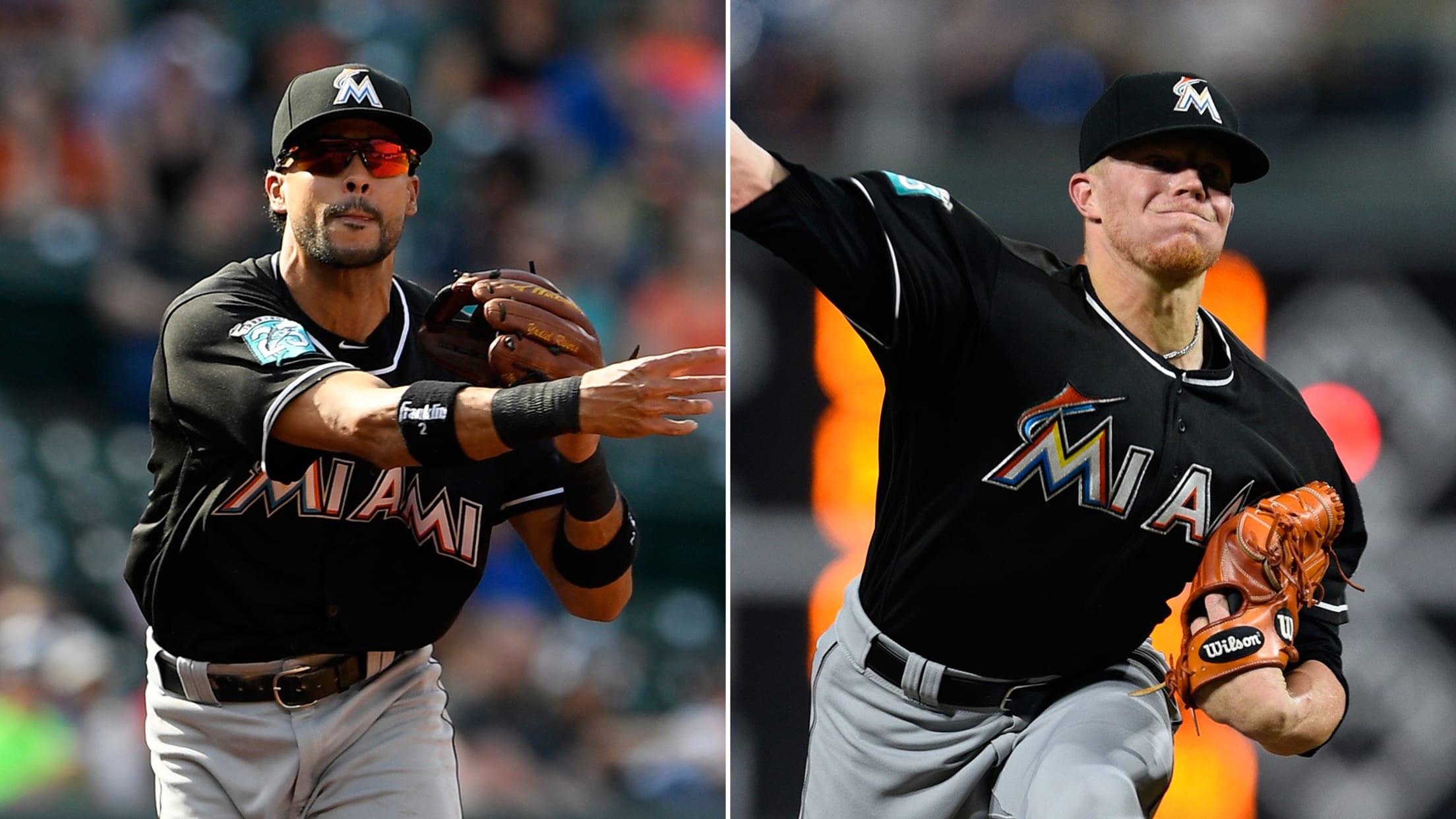 LAS VEGAS -- By clearing roster space on Tuesday, the Marlins will now be able to participate in the MLB phase of Thursday's Rule 5 Draft.Miami opened up two spots on its 40-man roster by outrighting infielder Yadiel Rivera and right-hander Brett Graves to Triple-A New Orleans.• Hot Stove TrackerIn
LAS VEGAS -- By clearing roster space on Tuesday, the Marlins will now be able to participate in the MLB phase of Thursday's Rule 5 Draft.
Miami opened up two spots on its 40-man roster by outrighting infielder Yadiel Rivera and right-hander Brett Graves to Triple-A New Orleans.
• Hot Stove Tracker
In order for clubs to take part in the Rule 5 Draft, their roster must have at least one open 40-man spot. The Rule 5 Draft is the final order of business at the Winter Meetings, which will be held at the Mandalay Bay Resort & Casino.
Graves was a Rule 5 Draft claim at the 2017 Winter Meetings.
The Marlins have a history of being active in the Rule 5 Draft. A year ago, they made two MLB claims -- Graves and right-hander Elieser Hernandez. Both stayed with the organization the entire season.
Depending on which players might be available, the Marlins may carry at least two players who have Rule 5 status.
Last month, the Marlins claimed hard-throwing right-handed reliever Julian Fernandez off waivers from the Giants. Fernandez, 23, had Rule 5 status with San Francisco, but he underwent Tommy John surgery and missed the entire season.
The fact Fernandez wasn't on San Francisco's active roster all year means he now is under Rule 5 Draft guidelines. He must stay on the active roster or on the disabled list all season and can't be optioned to the Minor Leagues.
"We have Julian Fernandez, who already will be under the Rule 5 restrictions," Marlins president of baseball operations Michael Hill said. "I think for us, if there is an opportunity to add a piece we think can help us, we will explore it."
Rivera served in a super-utility role for the Marlins in 2018, appearing in 111 games while playing seven positions. A natural infielder, he appeared at every position except pitcher and catcher.
The 26-year-old Rivera was more of a defensive specialist, batting .173 with one home run and nine RBIs in 139 at-bats.
Graves opened the season on the DL due to a left oblique injury. In 21 relief appearances spanning 33 1/3 innings with the Marlins, the 25-year-old right-hander posted a 1-1 record with a 5.40 ERA and one save.