Marlins part ways with coaches Bonds, Harris, Cornelius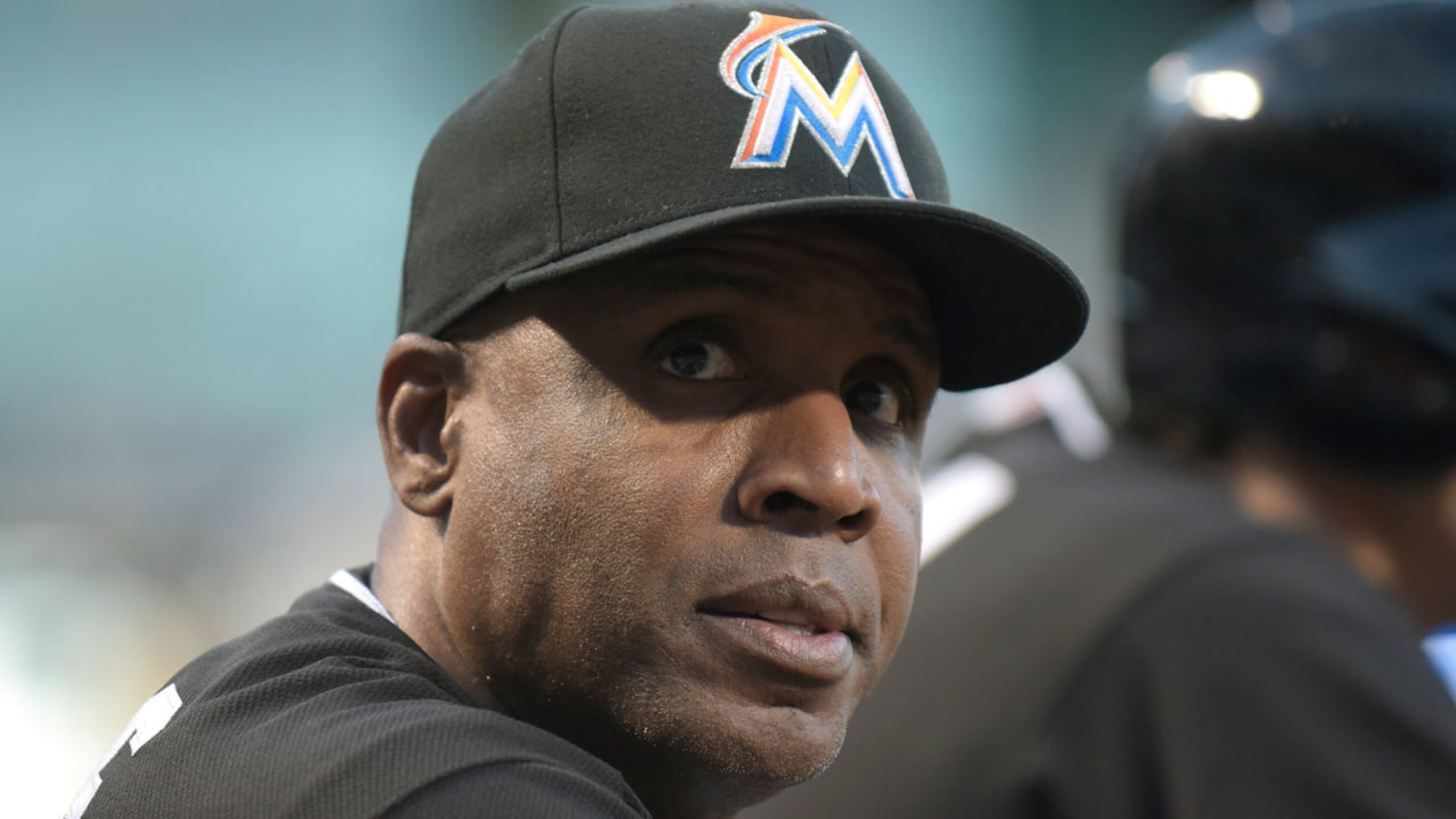 Barry Bonds spent one season as the Marlins' hitting coach. (AP) (AP)
MIAMI -- Manager Don Mattingly is credited with changing the culture and creating a calmness inside the Marlins clubhouse and dugout. But while a majority of Mattingly's coaching staff is staying, the club on Wednesday announced that three coaches will not return in 2017 -- hitting coach Barry Bonds, bullpen
MIAMI -- Manager Don Mattingly is credited with changing the culture and creating a calmness inside the Marlins clubhouse and dugout. But while a majority of Mattingly's coaching staff is staying, the club on Wednesday announced that three coaches will not return in 2017 -- hitting coach Barry Bonds, bullpen coach Reid Cornelius and third-base coach Lenny Harris.
The rest of the staff is expected to remain, but some may be in different capacities.
At their annual season-ending news conference at Marlins Park, Mattingly didn't get into specifics regarding why the changes were made.
"I don't need to get into the reasons, really, with the meeting with Barry," Mattingly said. "Any time you talk about coaches and letting someone go, those are not easy things to talk about. Those are not easy conversations to have."
Bonds, Major League Baseball's all-time home run leader, was hired on a one-year contract last offseason at the urging of team owner Jeffrey Loria, who wanted Bonds to mentor Giancarlo Stanton, Christian Yelich, Marcell Ozuna and the rest of a youthful core.
Bonds offered his insights, but much of the daily preparation was handled by Frank Menechino, the assistant hitting coach. Menechino will be back either as the main hitting coach or in a role similar the he held this season. Menechino was the main hitting coach in 2014-15 before Bonds joined the staff.
A couple of candidates to join the staff are former Marlins and Braves manager Fredi Gonzalez and Mike Pagliarulo, a teammate of Mattingly during his playing days with the Yankees.
Gonzalez is an option to coach third base. But he has yet to be contacted by the Marlins, although that could occur at any time.
Bench coach Tim Wallach, outfield coach Lorenzo Bundy, pitching coach Juan Nieves, infield/first-base coach Perry Hill, Menechino, catching coach Brian Schneider, administrative coach Pat Shine and bullpen coordinator Jeff Urgelles are expected to return.
Mattingly said on Wednesday that he intends to have two hitting coaches.
"I think the hitting job is definitely a two-person job," Mattingly said. "There's so much that goes on now with those positions that it's definitely a two-person job."
The Marlins (79-82) had a baffling season offensively. As a team, their .263 batting average was fourth-best in the Majors, and they ranked 13th in on-base percentage (.322). But when it came to the bottom line of scoring runs, they were 27th (655).
An area the organization would like to improve is drawing walks. They ranked 26th in that category this saeson with 447.
Harris, part of the Marlins' 2003 World Series championship team, spent five years on the Marlins' staff and was in his first full season as third-base coach. Cornelius served seven years as the bullpen coach and was in the Marlins' system for 14 years.