Aug. 22 DH set to make up MIA-PHI rainout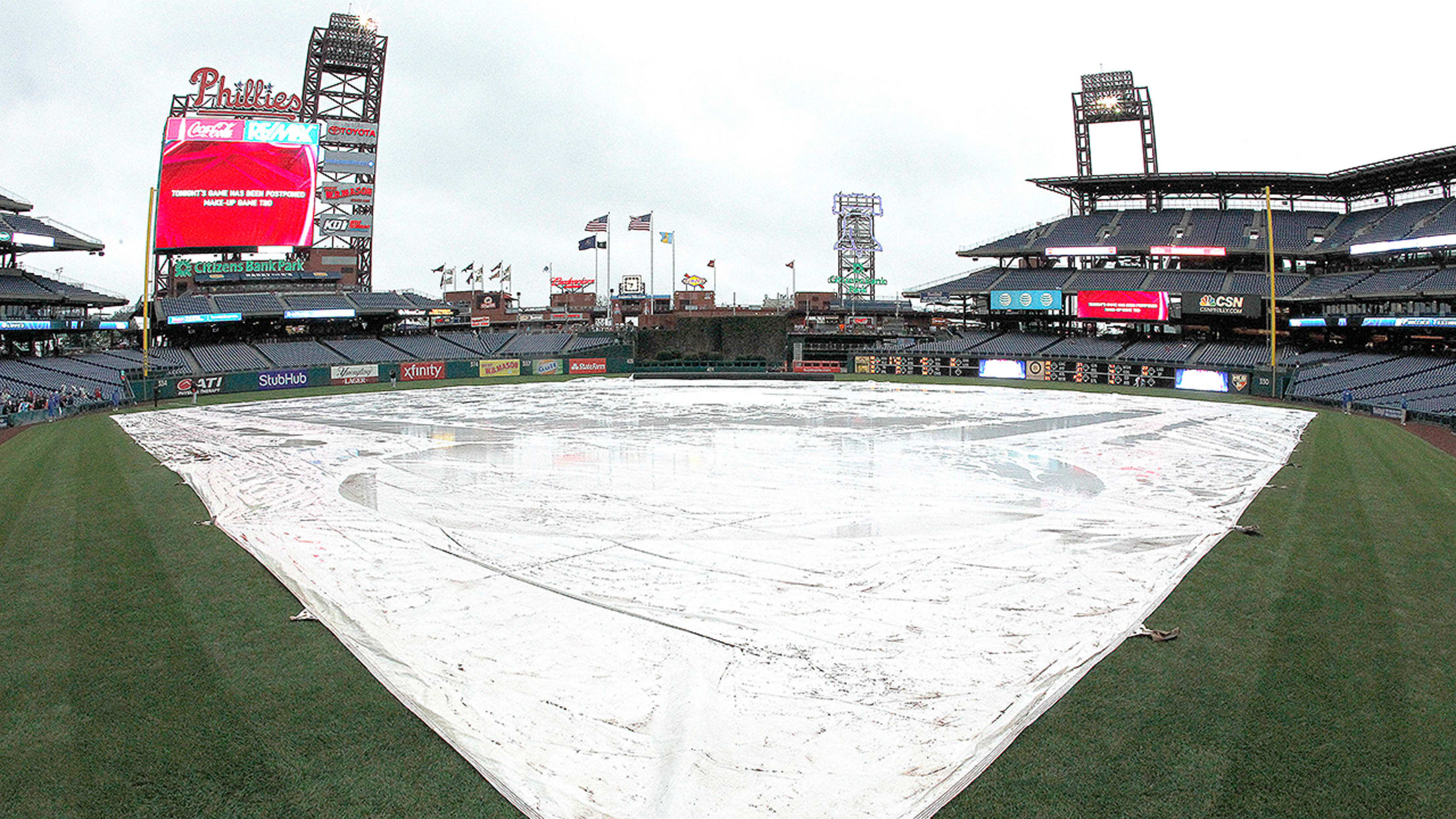 Tuesday's Marlins-Phillies game at Citizens Bank Park was postponed due to rain. (AP)
PHILADELPHIA -- The Marlins and Phillies will make up Tuesday's rainout with a doubleheader on Aug. 22 at Citizens Bank Park.The Phillies announced the date on Thursday, following their 3-2 win over the Marlins to cap the rain-shortened two-game set.On Aug. 22, it will be a straight doubleheader, with the
PHILADELPHIA -- The Marlins and Phillies will make up Tuesday's rainout with a doubleheader on Aug. 22 at Citizens Bank Park.
The Phillies announced the date on Thursday, following their 3-2 win over the Marlins to cap the rain-shortened two-game set.
On Aug. 22, it will be a straight doubleheader, with the first game scheduled for 4:05 p.m. ET and the second game to follow shortly after.
By making up the game in a doubleheader, the two teams will play four games in three days at Citizens Bank Park from Aug. 22-24.
Both teams are scheduled to be off on Aug. 21, but that day was not chosen for the makeup game because the Phils would be playing 34 straight days. Now, they have a 13-game stretch from Aug. 8-20; from Aug. 22-Sept. 10, they will be in action for 21 games in 20 days.
The Marlins also will play 21 games in 20 days from Aug. 22-Sept. 10.