Marlins players to attend youth baseball events
Brinson, Rojas and others will throw out first pitches at Opening Day ceremonies for youth games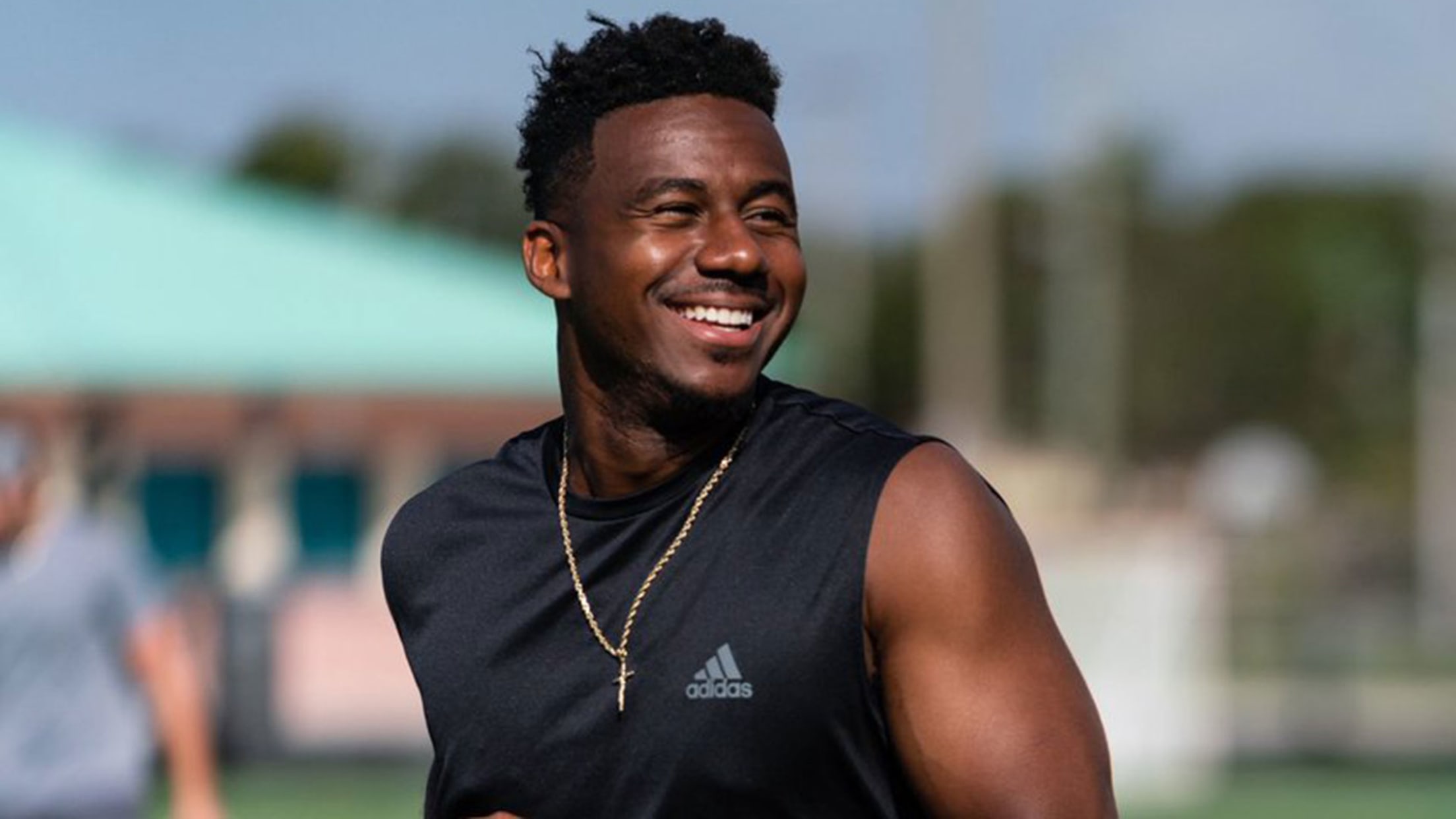 MIAMI -- Spring Training gets underway for the Marlins in mid-February, but before pitchers and catchers report, members of the organization are reaching out to the next generation of baseball players and fans.The Marlins on Friday announced that players and alumni will be taking part in Opening Day ceremonies at
MIAMI -- Spring Training gets underway for the Marlins in mid-February, but before pitchers and catchers report, members of the organization are reaching out to the next generation of baseball players and fans.
The Marlins on Friday announced that players and alumni will be taking part in Opening Day ceremonies at select South Florida youth baseball and softball leagues.
"We are looking forward to the start of the youth baseball season and the opportunity to continue our unwavering commitment to the greater-Miami community," Marlins president of business operations Chip Bowers said in a statement. "As we re-engage with the numerous leagues across South Florida, we want all of our future Marlins to know they have our support as they play the game we all love. We are looking forward to working closely with local leagues to celebrate a tremendous Opening Day of youth baseball."
Marlins personnel will take part in Opening Day ceremonies and ceremonial first pitches at these following locations:
• Miguel Rojas at North Miami Beach Little League on Jan. 27.
• Pablo Lopez and Magneuris Sierra at Howard Palmetto Baseball and Softball Association on Feb. 2.
• Lewis Brinson at South Miami Youth Baseball League on Feb. 2.
• Gaby Sanchez at Danny Berry's Baseball Kendall Little League on Feb. 2.
• Peter O'Brien at Optimist Club of Miami Lakes on Feb. 16.
In conjunction with the takeover of Opening Day, the Marlins also announced more than 100 teams across 16 youth baseball and softball leagues have joined the inaugural season of the Miami Marlins Tee Ball Initiative, presented by Ultimate Software.
"It's an exciting time here in South Florida, with baseball season about to begin," Marlins senior vice president of marketing and community relations Elisa Padilla said. "With a focus on growing the game of baseball in South Florida, our goal is to have every youngster playing tee ball wearing our colors and playing for their hometown team."
The Marlins open Spring Training with pitchers and catchers workouts on Feb. 13 at the Roger Dean Chevrolet Stadium complex in Jupiter, Fla. Full-squad workouts begin on Feb. 18.
Opening Day for the regular season is March 28 at Marlins Park against the Rockies.