Source: Samson not expected to return in '18
Club president won't be retained within organization, pending sale of Marlins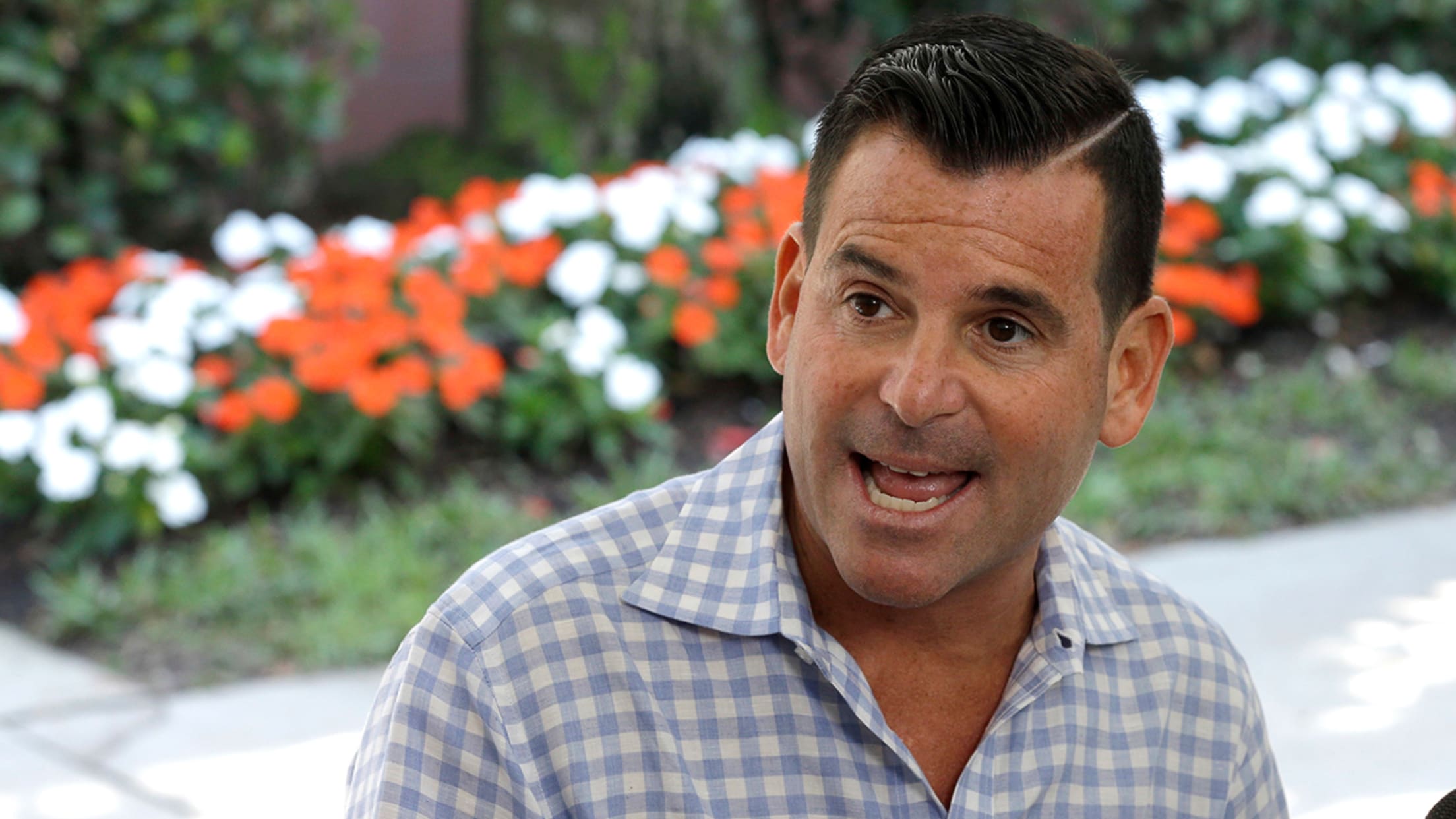 David Samson has been the Marlins' president for the past 16 seasons. (AP)
MIAMI -- David Samson, the Miami Marlins' president for the past 16 seasons, is not being retained by the new ownership group that has reached an agreement to purchase the club.A source told MLB.com on Thursday night that the group led by Bruce Sherman and Derek Jeter intends to replace
MIAMI -- David Samson, the Miami Marlins' president for the past 16 seasons, is not being retained by the new ownership group that has reached an agreement to purchase the club.
A source told MLB.com on Thursday night that the group led by Bruce Sherman and Derek Jeter intends to replace Samson after the sale is finalized. The club has not confirmed the news.
A written agreement was reached on Aug. 11 for Sherman and Jeter's group to purchase the Marlins from Jeffrey Loria for $1.2 billion. MLB officials have been reviewing the transaction over the past couple of days at the Owners Meetings in Chicago.
Before the regular season ends, MLB owners are expected to vote on the sale of the Marlins. Sherman and Jeter's group could take control in early October.
Samson is under contract for 2018, but it doesn't appear he will assume another role within the organization.
Counting two seasons with the Montreal Expos, Samson has served as a team president for the past 18 seasons.
Loria purchased the Marlins in 2002.