8 Marlins prospects to watch during Spring Training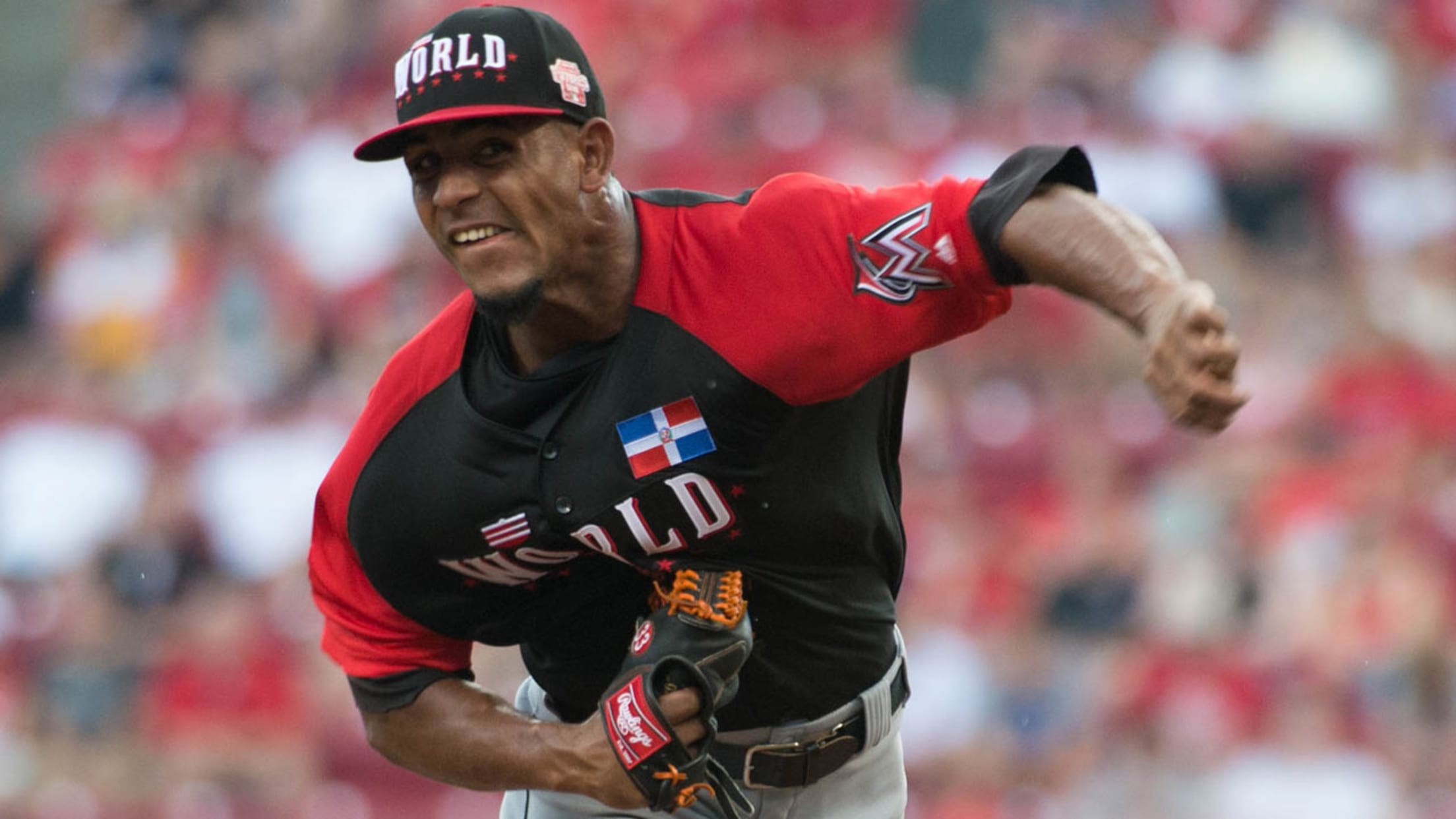 Jarlin Garcia, Miami's No. 2 prospect, will be among the young players looking to impress the club during Spring Training. (Getty)
MIAMI -- There may not be a "can't miss" prospect like Jose Fernandez or Giancarlo Stanton joining the Marlins in Spring Training, but that doesn't mean the organization's Minor League talent pool has dried up.A number of high-end prospects have been invited to camp, which opens with pitchers/catchers workouts on
MIAMI -- There may not be a "can't miss" prospect like Jose Fernandez or Giancarlo Stanton joining the Marlins in Spring Training, but that doesn't mean the organization's Minor League talent pool has dried up.
A number of high-end prospects have been invited to camp, which opens with pitchers/catchers workouts on Friday at the Roger Dean Stadium complex in Jupiter, Fla. Even if a majority or all of them don't make the Opening Day roster, they could still make a big league impact at some point in 2016.
• Comeback candidates | Newcomers
Here's a look at eight of Miami's Top 20 ranked prospects, according to MLBPipeline.com, who will be in Jupiter.
LHP Jarlin Garcia (No. 2): An international free-agent signing by the Marlins in 2010, Garcia projects as a starter. But he could fit as a bullpen option, perhaps later this season for Miami. The lefty is expected to open at Double-A Jacksonville. He split his time in '15 between Class A Advanced Jupiter and Jacksonville, and combined for a 3.57 ERA in 25 starts and struck out 104 in 133 2/3 innings.
RHP Kendry Flores (No. 4): Flores got a taste of the big leagues in 2015, but went on the disabled list late in the year due to right shoulder tendinitis. He appeared in seven MLB games -- including one start -- and struck out nine in 12 2/3 innings. The right-hander is likely ticketed to open in Jacksonville's rotation.
C Tomas Telis (No. 8): Acquired last July from the Rangers as part of the Sam Dyson trade, Telis is a switch-hitting catcher who has already had limited big league experience. He appeared in 17 games with Miami and has played in 41 total MLB games, counting 2014. The plan is for Telis to be the regular catcher at Triple-A New Orleans. If there is a need at the big league level, Telis is likely to get called up.
RHP Nick Wittgren (No. 11): Miami's ninth-round Draft pick in 2009, Wittgren is getting close to being big league ready. The 24-year-old combined to post a 2.95 ERA at Double-A and Triple-A last year, striking out 67 in 64 innings. Wittgren posted 20 saves in 24 opportunities and could be a sleeper to make the Opening Day roster. If that doesn't happen -- and he keeps making strides at New Orleans -- he could be in line for a first-half callup. He is on the 40-man roster.
INF J.T. Riddle (No. 13): Miami fans should keep an eye on Riddle, who may someday emerge as the shortstop of the future. If Adeiny Hechavarria, first-year arbitration-eligible, is not signed long term, Riddle could eventually become his replacement. A 13th-round pick in 2013, Riddle is a left-handed hitter who is a non-roster invitee to camp. He will probably open the season at Jacksonville, but could perhaps reach New Orleans.
RHP Austin Brice (No. 16): A ninth-round pick in 2010, Brice is on the 40-man roster. At Jacksonville last season, he made 25 starts and posted a 4.67 ERA with 127 strikeouts in 125 1/3 innings. The right-hander could open the season back in Jacksonville, unless he makes a case to make the jump to Triple-A.
RHP Brian Ellington (No. 18): Boasting an upper-90s fastball, Ellington gained some valuable big league experience in the second half of 2015. He appeared in 23 games for Miami and posted a 2.88 ERA. The 25-year-old could make a case to win an Opening Day roster spot, but may end up getting more Triple-A seasoning. Either way, he will likely be counted on at some point. According to Statcast™, Ellington's average fastball velocity last year was 97.32 mph.
RHP Nefi Ogando (No. 19): Formerly with the Phillies, Ogando is on Miami's 40-man roster -- and it wouldn't be a surprise if he makes the Opening Day roster. According to Statcast™, his fastball averaged 95.65 mph last year. He threw 63 innings in the Minors last year, and another four innings with Philadelphia.