Marlins trim 40-man roster, eye top prospects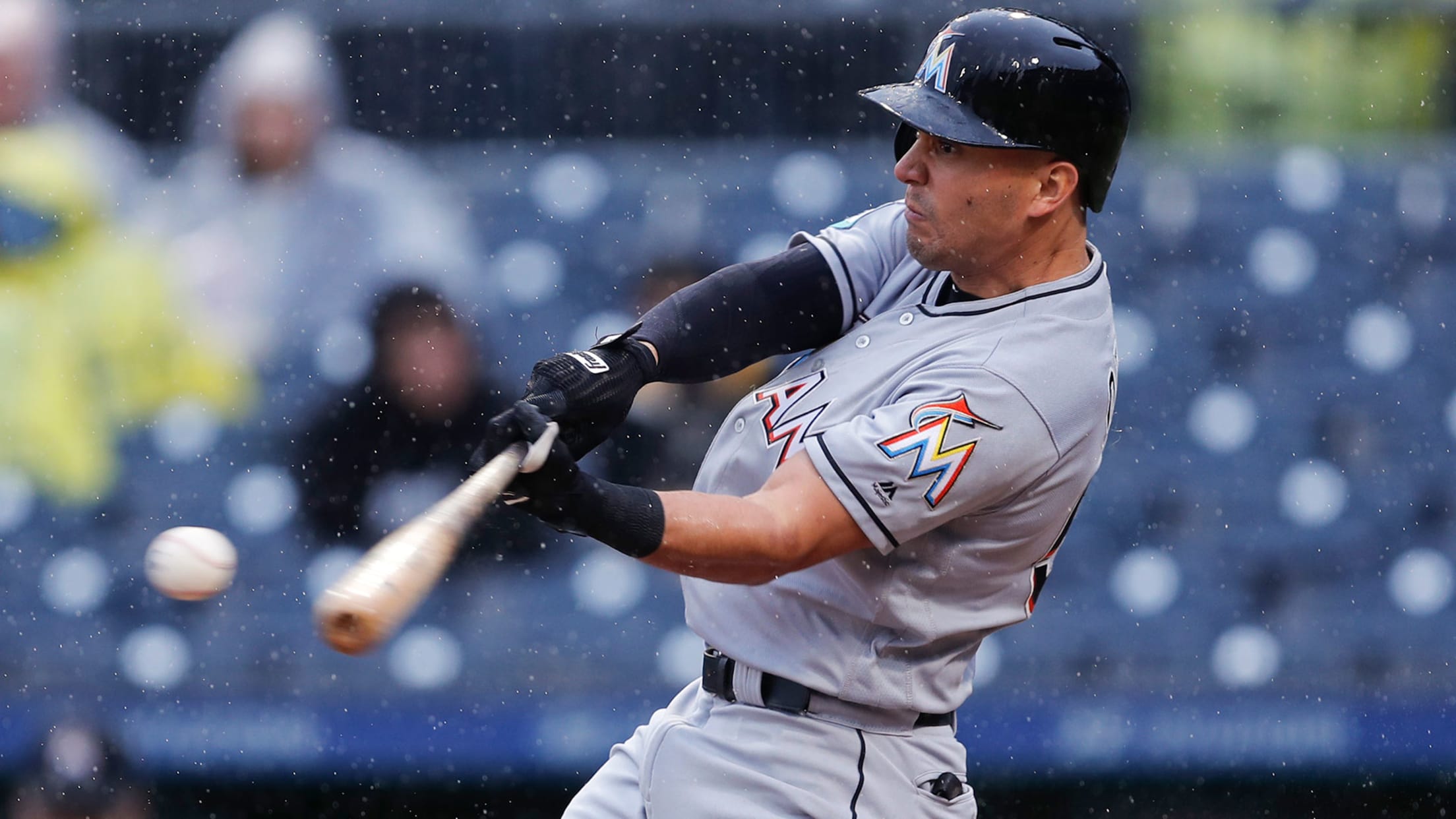 MIAMI -- On Friday, the Marlins did some roster maintenance, trimming six players from their 40-man roster, which now stands at 34.The organization announced it had outrighted right-handers Javy Guerra, Tyler Cloyd and James Needy, lefty Chris O'Grady, with outfielder Rafael Ortega and utility player Christopher Bostick to Triple-A New
MIAMI -- On Friday, the Marlins did some roster maintenance, trimming six players from their 40-man roster, which now stands at 34.
The organization announced it had outrighted right-handers Javy Guerra, Tyler Cloyd and James Needy, lefty Chris O'Grady, with outfielder Rafael Ortega and utility player Christopher Bostick to Triple-A New Orleans.
As a formality, O'Grady was reinstated from the 60-day disabled list before being outrighted. The left-hander missed almost the entire season with a left shoulder sprain, appearing in eight games and posting a 6.43 ERA.
The moves clear space on the 40-man roster to eventually include outfielder Monte Harrison, second baseman Isan Diaz, and right-handers Jorge Guzman and Nick Neidert.
Those four are among the Marlins' top-rated prospects, and all are expected to open the season in the Minor Leagues next year. But each is getting closer to being big league ready.
Guerra, 32, has spent the past two seasons with the Marlins, adding experienced bullpen depth. This year, the right-hander appeared in 32 games with a 5.55 ERA.
Ortega, 27, got an opportunity in the second half, playing in the corner outfield slots. A left-handed hitter, he led off on occasion, and in 41 games, hit .233 with a .287 on-base percentage.
Bostick, formerly with the Pirates, appeared in 13 games for Miami, batting .214 in limited at-bats.
Cloyd, 31, spent most of the season at Triple-A New Orleans. He pitched in eight games, all in relief, for Miami in the first half and had an 8.66 ERA in 17 2/3 innings.