Perez to paternity list, Stewart called up
Perez set to return for finale; Stewart, Duffey optioned back to Triple-A after doubleheader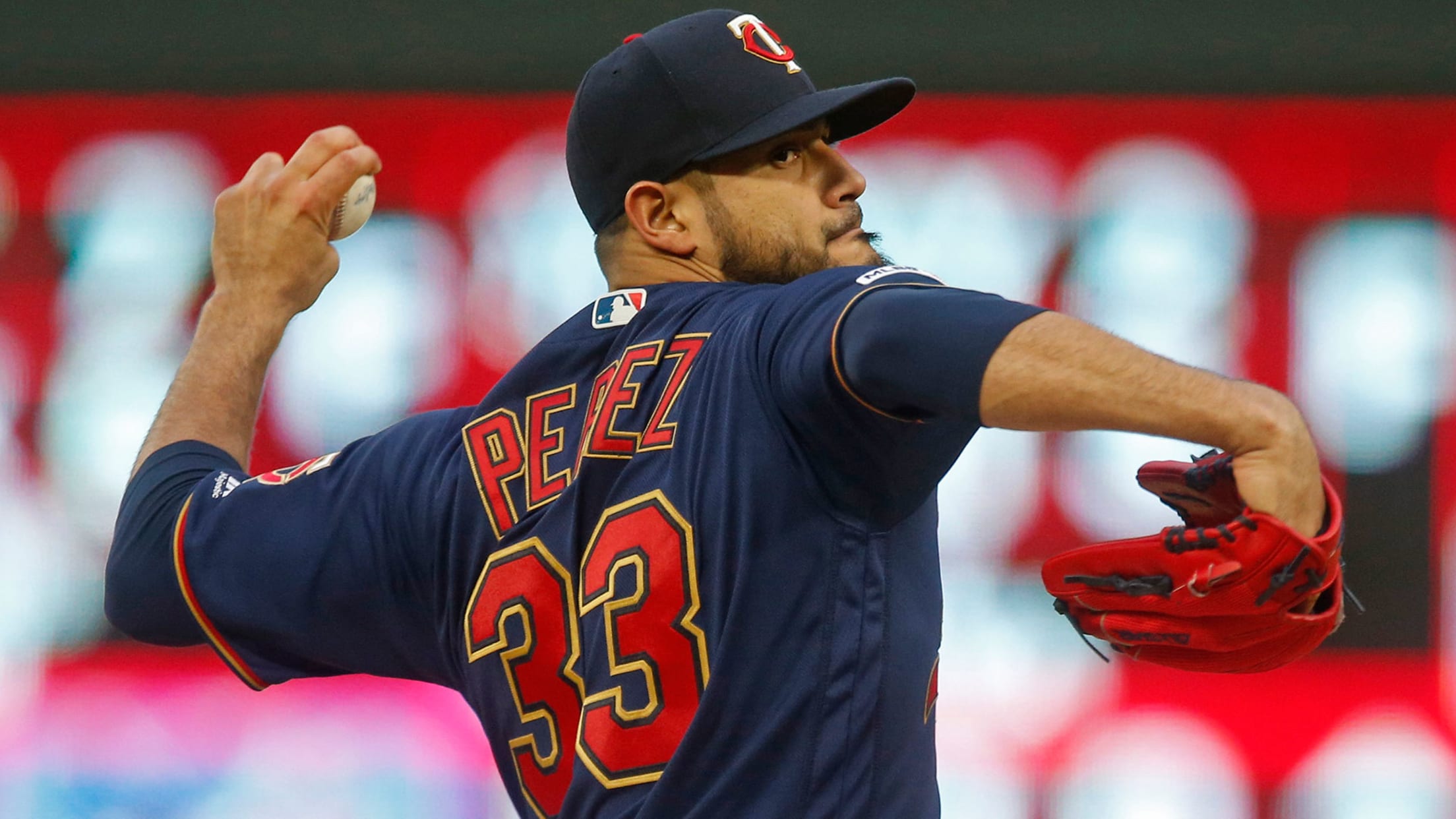 MINNEAPOLIS -- The Twins placed Martín Pérez on the paternity list on Saturday morning and recalled Kohl Stewart from Triple-A Rochester to take his roster spot and start the second game of Saturday's split doubleheader against the Tigers. They also recalled Tyler Duffey from Triple-A to serve as the 26th
MINNEAPOLIS -- The Twins placed Martín Pérez on the paternity list on Saturday morning and recalled Kohl Stewart from Triple-A Rochester to take his roster spot and start the second game of Saturday's split doubleheader against the Tigers. They also recalled Tyler Duffey from Triple-A to serve as the 26th man on Saturday.
Perez will return to the roster for Sunday's series finale vs. the Tigers. He and his wife, Vaclena, are expecting the birth of their second child.
Stewart had been recalled earlier this season to make a spot start against the Astros on April 24, when he allowed five earned runs on eight hits and three walks, but he gave the Twins what they needed by pitching six innings to preserve the bullpen. The 24-year-old right-hander turned in a quality start in Saturday night's 8-3 win, allowing three runs on six hits, with two strikeouts over six innings.
Duffey appeared in four games for the Twins earlier this season after he was recalled for the first time on April 16, allowing one earned run in 5 1/3 innings. He made an emphatic appearance to close out Game 2, striking out the side in the ninth.
Both Stewart and Duffey were optioned to Triple-A after the doubleheader.
Gonzalez appears fine after collision Friday
According to manager Rocco Baldelli, Marwin Gonzalez is fortunately no worse for the wear after a scary moment in the sixth inning of Friday night's series opener, when his head collided with the knee of Tigers first baseman Niko Goodrum as Gonzalez ran through the bag on an infield single.
Gonzalez remained down on the field for several moments before he and Goodrum were removed from the game. He was diagnosed with only a facial contusion and said after the game that he had cleared the concussion protocol. Baldelli confirmed on Saturday morning that no additional concerns had materialized overnight.
"I think we avoided an issue," Baldelli said. "Obviously a little bit of a scary play, but him coming out of it with just a contusion and feeling pretty good is a very, very good outcome."
Gonzalez was not in the lineup for the first game of Saturday's doubleheader, but returned for Game 2 as he went 2-for-4 with a homer batting in the two-hole.
Baldelli pleased with strong attendance Friday night
The Twins' organization made a concerted effort to fill Target Field for their first-place club by offering a $5 flash sale for 32,000 select tickets for all remaining home games through the end of May, which sold out in less than 48 hours on Tuesday and Wednesday.
The consequences of the initiative were immediately apparent on Friday night, when 26,789 fans -- the second-largest crowd of the season -- turned out on a relatively pleasant 60-degree night to watch the Twins claim their fourth straight win.
"That's when it gets fun, when the fans are out and enjoying themselves and enjoying what they are watching," Baldelli said. "I think the players certainly do feed off it. They enjoy when they walk out, because that's when you generally get the feel. You walk out there 10 minutes before the game and you look around and when the people are there, you start seeing some heads nod and some guys with a little smirk on their face and they are ready to go."