Marwin (hamstring) on IL; Twins recall Astudillo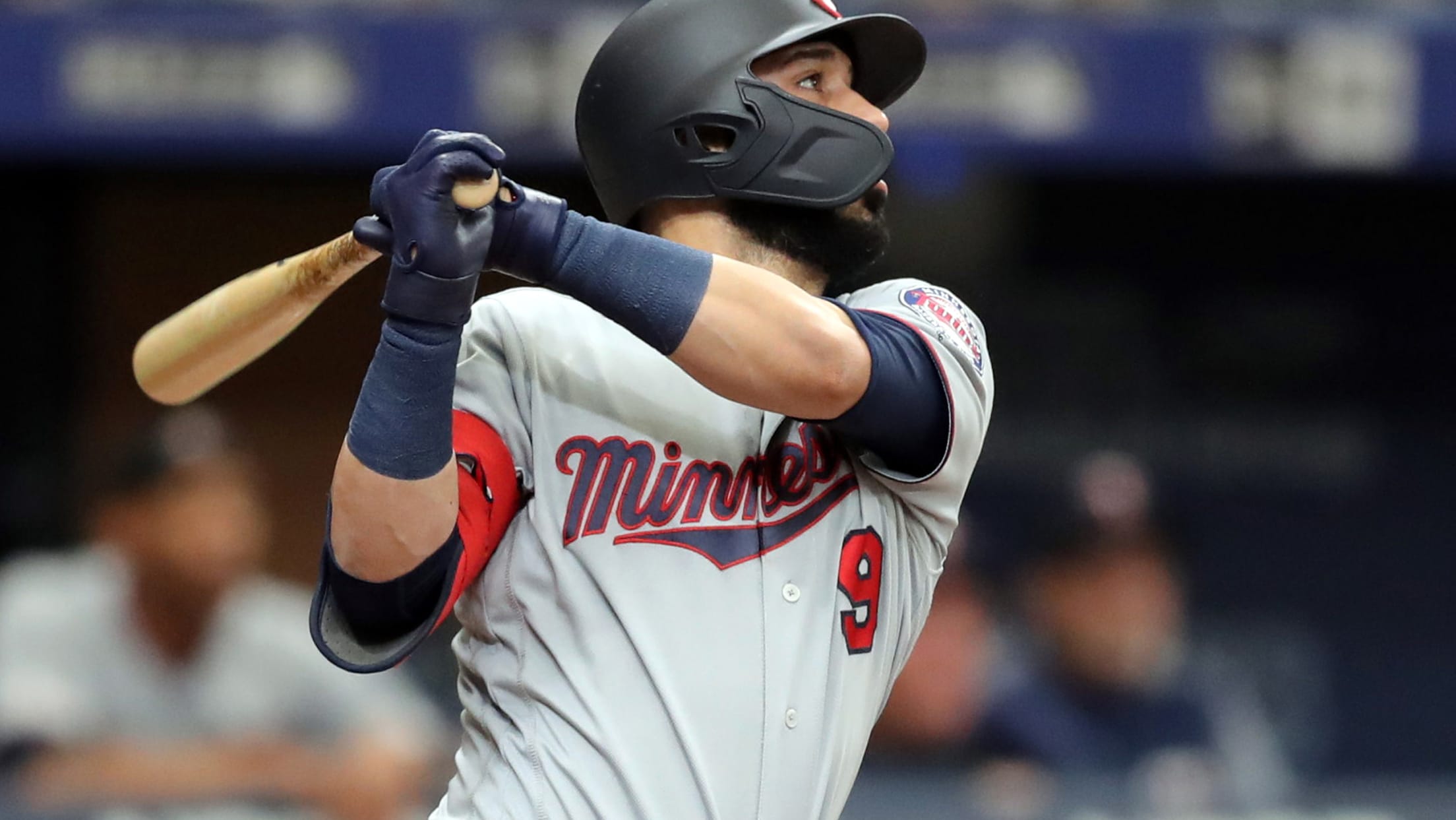 MINNEAPOLIS -- The Twins got more bad injury news on Wednesday, when they placed Marwin Gonzalez on the 10-day injured list with a right hamstring strain. Their bullpen depth, too, was stretched when Blake Parker was also placed on the family emergency list. In corresponding moves, Willians Astudillo was recalled
MINNEAPOLIS -- The Twins got more bad injury news on Wednesday, when they placed Marwin Gonzalez on the 10-day injured list with a right hamstring strain. Their bullpen depth, too, was stretched when Blake Parker was also placed on the family emergency list.
In corresponding moves, Willians Astudillo was recalled and right-hander Sean Poppen was selected from Triple-A Rochester, with the rehabbing Adalberto Mejia transferred to the 60-day injured list to make room for Poppen on the 40-man roster.
Gonzalez, who had started in right field for all four games following Byron Buxton's injury, was removed from the sixth inning of Tuesday night's 17-inning victory over the Red Sox and was seen walking with a limp. Max Kepler, his replacement in the outfield, ultimately recorded a pair of game-tying hits and the walk-off winner.
Manager Rocco Baldelli said that Gonzalez had been dealing with hamstring tightness for a while and had played through the issue. Baldelli did not anticipate it being a serious issue.
"It's just something that's at a point where we need to let it heal," Baldelli said. "I still think it's a mild strain more than anything else, so I think we're going to be OK. Marwin's a guy that plays through a lot of stuff. He always wants to be out there, and if he can't go, there's a reason."
Parker had to leave the team to attend to an unspecified family matter, and the Twins are giving him the privacy and space to take care of the situation in the coming days.
The moves come one day after the Twins placed both Ehire Adrianza (abdominal issues) and Buxton (right wrist contusion) on the 10-day injured list. Astudillo's ability to play around the infield and outfield will be important for the Twins with both Adrianza and Gonzalez sidelined for the near future.
Luis Arraez and Jake Cave were recalled on Tuesday, and fortunately for the Twins, all three of their Minor League reinforcements have previously shown the ability to compete at the Major League level.
"Every guy that is here right now, or has been here, has done something to help us win a game, or several games, this year," Baldelli said. "They're going to play and they're going to get at-bats and they're going to pitch. We've seen them come and have success, and a lot of them will spend significant time this year and help us win."
Though he had been slumping with the Twins prior to his demotion, Astudillo was on an absolute tear with Triple-A Rochester, with multiple hits in seven of his nine games in the Red Wings' lineup, contributing to a .526/.525/.763 line with three homers and 11 RBIs. He had hit .250/.273/.357 with two homers in 33 games prior to his demotion.