Albers keeping confidence high despite struggles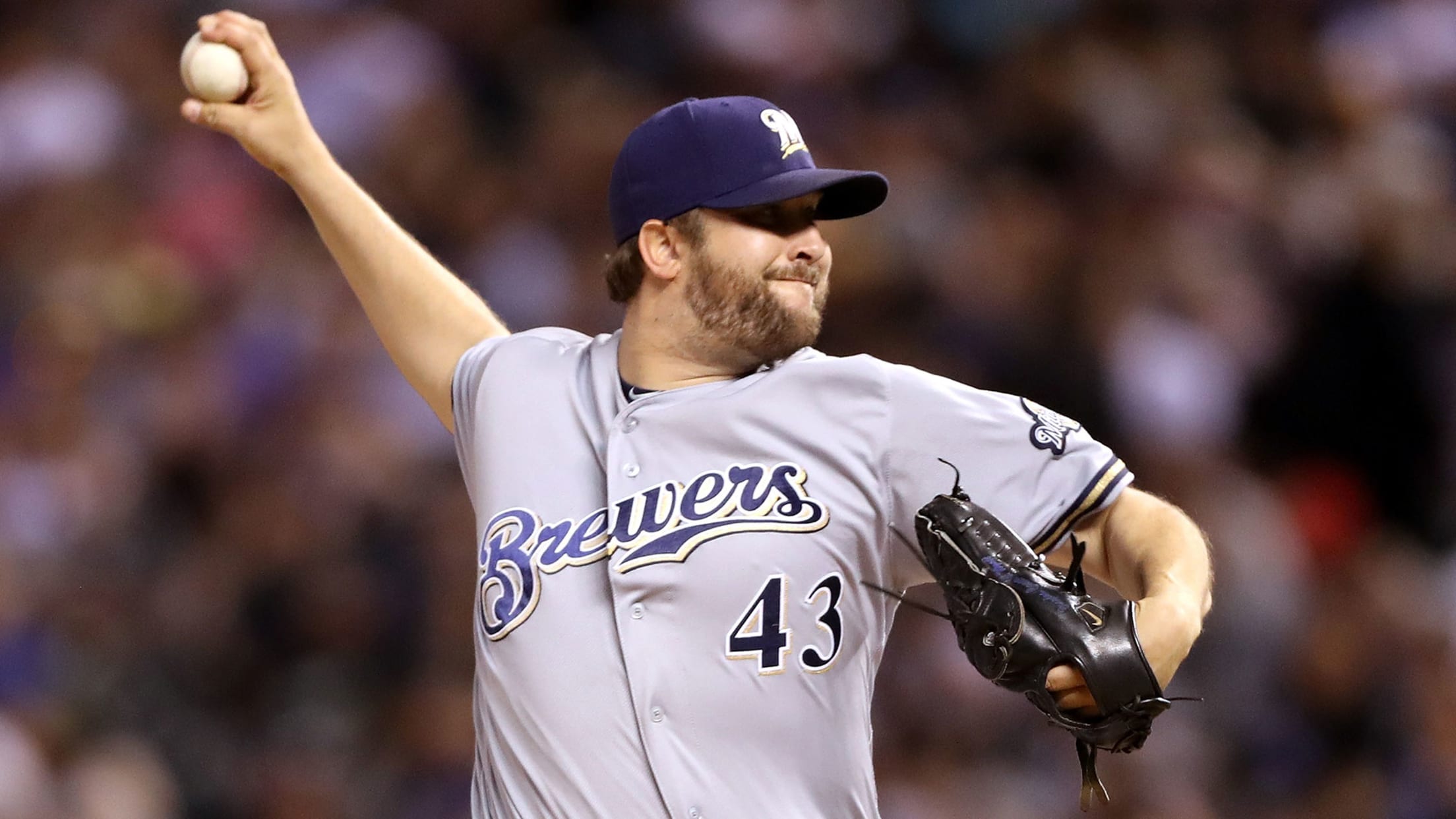 MILWAUKEE -- Right-hander Matt Albers knows he hasn't been sharp since returning from the disabled list, but insists that he has no lingering issues from the shoulder strain that sidelined him for 40 games from June 12 to July 27.In 1 1/3 innings spanning three outings since coming back, Albers
MILWAUKEE -- Right-hander Matt Albers knows he hasn't been sharp since returning from the disabled list, but insists that he has no lingering issues from the shoulder strain that sidelined him for 40 games from June 12 to July 27.
In 1 1/3 innings spanning three outings since coming back, Albers has faced 13 batters and allowed eight runs on seven hits, including three home runs.
"Everything feels good," Albers said. "I'm just trying to get my location and my pitch execution down. But in terms of my shoulder, everything feels good. So, that's a positive.
"I'm trying to be more aggressive with my fastball and work on my fastball command. That's been biting me; not making pitches and not getting the movement I want."
Signed last winter to add some veteran experience to Milwaukee's relief corps, Albers got off to a good start with the Brewers, going 3-1 with a 1.08 ERA over 21 appearances in April and May. Opponents batted just .198 against him during that stretch and struck out 21 times, while drawing just five walks over 25 innings.
Albers' luck took a turn, though, when the calendar flipped to June. He gave up three runs in his first two outings of the month, then after working 1 2/3 scoreless frames in a 12-4 rout of the Pirates on June 8, was hit hard three days later by the Cubs, who scored five runs on three hits and a walk -- including a home run by Anthony Rizzo to lead off the 11th inning in what would become a 7-2 Cubs victory.
Milwaukee placed Albers on the DL the next day. He worked 2 2/3 scoreless innings in a pair of Minor League rehab assignments, before rejoining the Brewers last weekend at San Francisco.
"I didn't think there was anything wrong with his first outing," Brewers manager Craig Counsell said. "Nothing was really hit hard; he just couldn't get the swing-and-miss constantly.
"Really, he's been ahead of the count to most of the hitters he's faced, but they've done a great job with his sinker. That's what's really hurt him.
"He hasn't gotten good results since coming off the DL, but there's no health concerns."
Counsell said Albers would be unavailable Friday against the Rockies after working back-to-back nights for the first time since returning.
"I felt good today, actually, after going back-to-back," Albers said. "There's a couple of pitches here and there that I need to execute a little better and it will turn around.
"I know how as it is a a reliever. You feel pretty bad after making a couple bad pitches. I'm trying to stay positive."
Albers isn't the only reliever struggling at the moment.
Right-hander Taylor Williams gave up four runs in the 21-5 rout at Los Angeles on Thursday night and has a 15.14 ERA in six outings since the All-Star break.
"He's had some great stretches, but he's just in a stretch now where he isn't pitching well," Counsell said. "He got hurt by left-handers last night -- which he's been hurt by a little bit this year. Execution is still the most important thing. When these guys are giving up hits and runs, they'll tell you that execution is the central culprit."
Williams made his big league debut last season, posting a 1.93 ERA in five appearances. He emerged as a reliable late-inning option this season, taking a 2.65 ERA into the All-Star break.
"There's been a couple of rough spots, but he's also had some really bright spots this season," Counsell said.
Andrew Wagner is a contributor to MLB.com based in Milwaukee.