Boyd hoping to be more aggressive in starts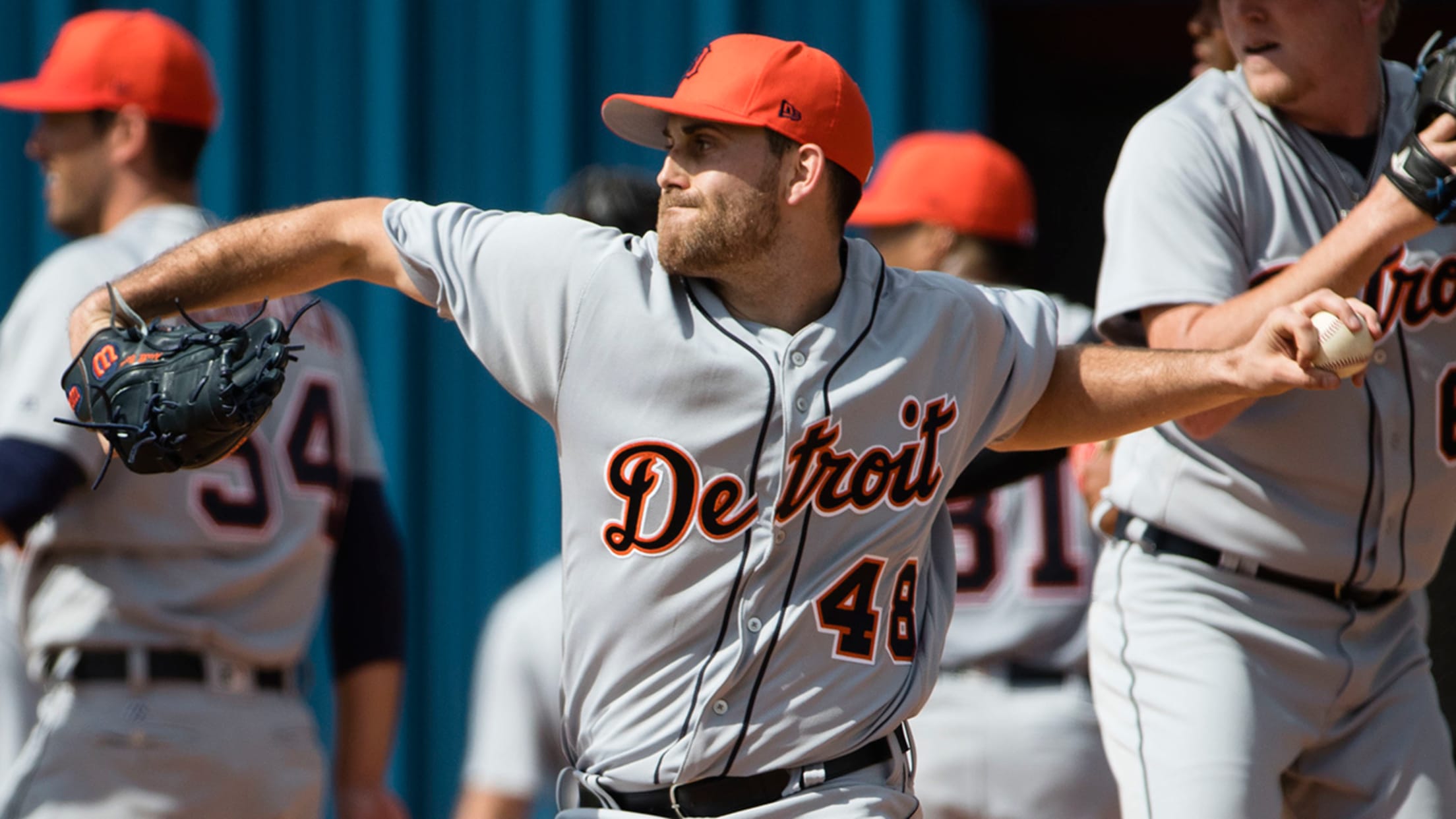 Matt Boyd gave up four runs in 1 2/3 innings in his second spring start. (AP)
PORT CHARLOTTE, Fla. -- Tigers starter Matt Boyd's debut on Sunday was just the start he wanted to Spring Training. His follow-up effort on Friday against the Rays, however, was one to learn from.Five days after striking out two in a pair of scoreless innings against the Mets, the left-hander
PORT CHARLOTTE, Fla. -- Tigers starter Matt Boyd's debut on Sunday was just the start he wanted to Spring Training. His follow-up effort on Friday against the Rays, however, was one to learn from.
Five days after striking out two in a pair of scoreless innings against the Mets, the left-hander was roughed up in a 5-2 loss at Tampa Bay. Boyd allowed four runs on six hits with one strikeout in 1 2/3 innings at Charlotte Sports Park.
Vying for the fifth spot in Detroit's rotation with veterans Mike Pelfrey and Anibal Sanchez, the 26-year-old Boyd said he felt fine about the outing despite the result. He quickly sat down the Rays in order in the first before yielding all four runs in the second on a double by Rickie Weeks Jr., singles from Luke Maile and Corey Dickerson and a grounder by prospect Willy Adames.
• Spring Training:Info | Tickets | Schedule | Gear
"I feel really good. All the stuff was working," said Boyd, who was 6-5 with a 4.53 ERA in 20 games (18 starts) with the Tigers this past season.
"I just was nibbling too much, and that's the main thing, if I [can] just be a little more aggressive in the zone. If the first inning is any indication, I know what I can do."
Tigers manager Brad Ausmus echoed Boyd's assessment that the southpaw could have been more assertive with his pitches early in counts.
"If you get too fine and you get behind the hitter -- it's 2-0 and it's 3-1 -- you don't win baseball games by pitching in those counts," Ausmus said.
But with plenty of time to get the kinks fine-tuned before the start of the regular season, Boyd isn't going to dwell on it.
"It's on to the next one," Boyd said. "I know what I need to do."
Jeff Odom is a contributor to MLB.com.