Duffy's work with Hooton board a 'no-brainer'
Snell throws from 90 feet; Kittredge recalled to fill Venters' spot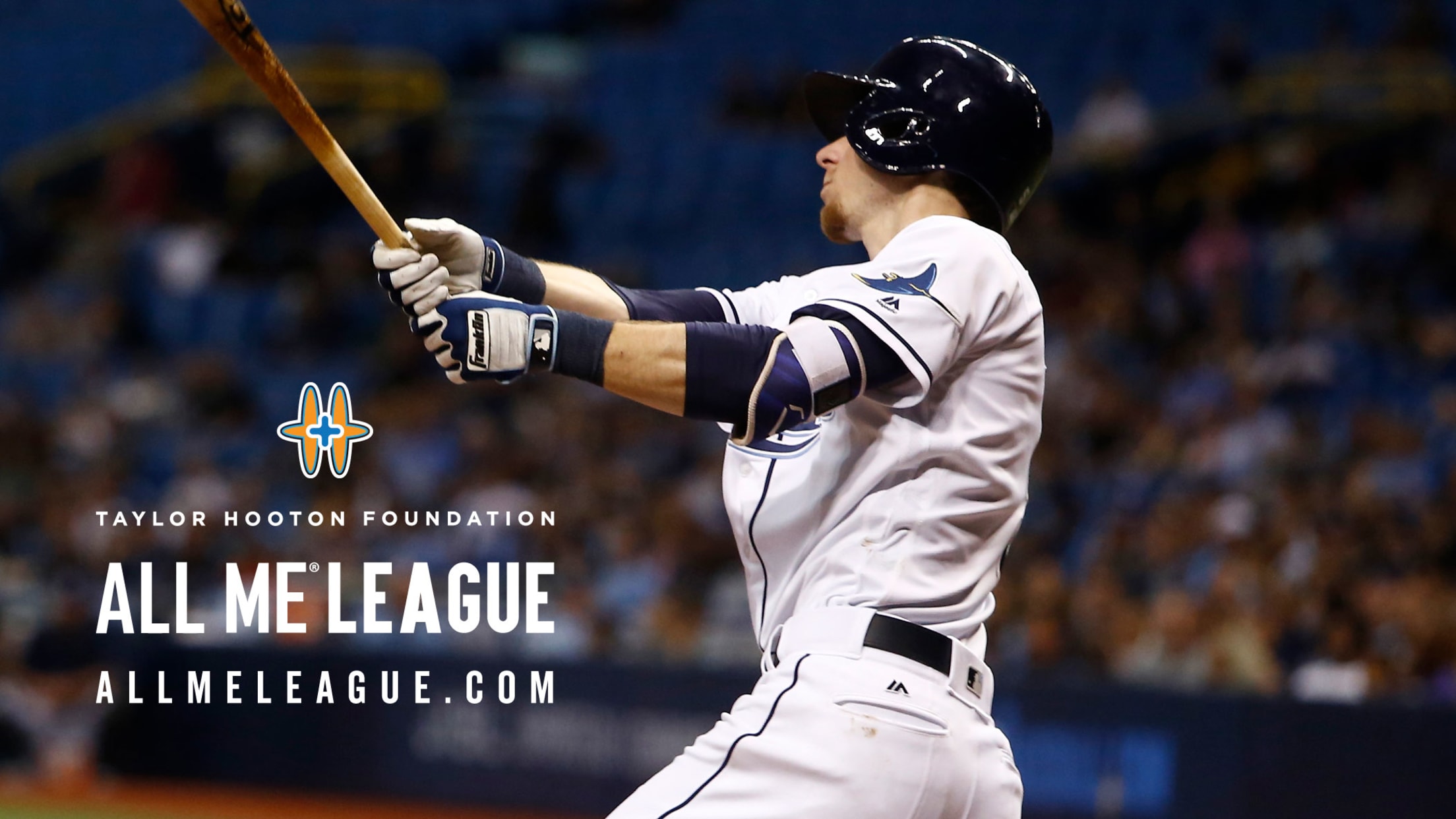 BALTIMORE -- The Taylor Hooton Foundation announced Friday that its Advisory Board of active players from throughout Major League Baseball has reached a record 38 members.Third baseman Matt Duffy is the Rays' representative.The Taylor Hooton Foundation is an advocate against appearance- and performance-enhancing substance use by the youth of America."I
BALTIMORE -- The Taylor Hooton Foundation announced Friday that its Advisory Board of active players from throughout Major League Baseball has reached a record 38 members.
Third baseman Matt Duffy is the Rays' representative.
The Taylor Hooton Foundation is an advocate against appearance- and performance-enhancing substance use by the youth of America.
"I think as competitors, a lot of younger kids may try to get an edge any way they can. Sometimes that involves doing harmful things to their bodies," Duffy said. "And a lot of them don't realize it can have lasting effects to their health for the rest of their life that they have to deal with -- mental health and physical health."
The Hooton Foundation's Advisory Board includes at least one player from 28 of the 30 Major-League teams at present. The remaining two clubs, the Cubs and the Blue Jays, are working to secure new members, replacing players who were traded or became free agents, so that every big league club is represented.
"Our young people today are driven to look their best, and millions of middle- and high-school kids are using appearance- and performance-enhancing substances to achieve their goals," said Taylor Hooton Foundation president Donald Hooton, Jr. "We're so proud of the support that Major League Baseball and these elite athletes provide to send a positive message to kids that they, too, can accomplish all of their dreams without the use of drugs."
As members of the Advisory Board -- formed in 2014 and fully endorsed by Major League Baseball -- the players are participating in the THF's 2018 public service campaign, It's All Me. For the campaign, a PSA in print featuring each of the Foundation's advisory board members has been created -- with images provided by THF's national partner, Getty Images -- and will be made available to each player's respective team for its program/magazine and other team platforms for the '18 season. In addition, It's All Me-themed print PSAs appeared in Major League Baseball's 2018 All Star Game and will appear in League Championship Series and World Series programs.
"For me, it was something that was kind of a no-brainer for me to be involved with," Duffy said. "It's an important message to kids that hard work is the best way to improve yourself, not doing something that can mess you up for a very long time."
In addition to their participation in campaigns, organized since 2015, members of the Advisory Board also take part in the THF's educational activities in their local communities. Board members have also provided their input on the most effective ways to educate North America's young people about the dangers of anabolic steroids and other appearance- and performance-enhancing drugs.
Worth noting:
• Left-hander Blake Snell (left-shoulder fatigue) played catch from 90 feet on Thursday without soreness.
"He felt really good. No issues, so that's really good," Rays manager Kevin Cash said. "I don't think we've gotten to the point where we're ready to slot him back in [to the rotation]. ... He's still got to ramp it up a little more."
• Catcher Wilson Ramos (left-hamstring strain) completed catching drills Thursday at Tropicana Field and is scheduled to catch a live bullpen session from left-hander Vidal Nuno (right-hamstring strain) Saturday in Port Charlotte.
• Nuno played catch from 90 feet on Thursday in addition to completing pitchers fielding practice work.
• Right-hander Andrew Kittredge was recalled from Triple-A Durham to take the spot of left-hander Jonny Venters, who the Rays traded to the Braves Thursday night.
Bill Chastain has covered the Rays for MLB.com since 2005.