Szczur sends Ricketts gift for Wrigley Suite
Outfielder gives Cubs chairman second chance to own coveted painting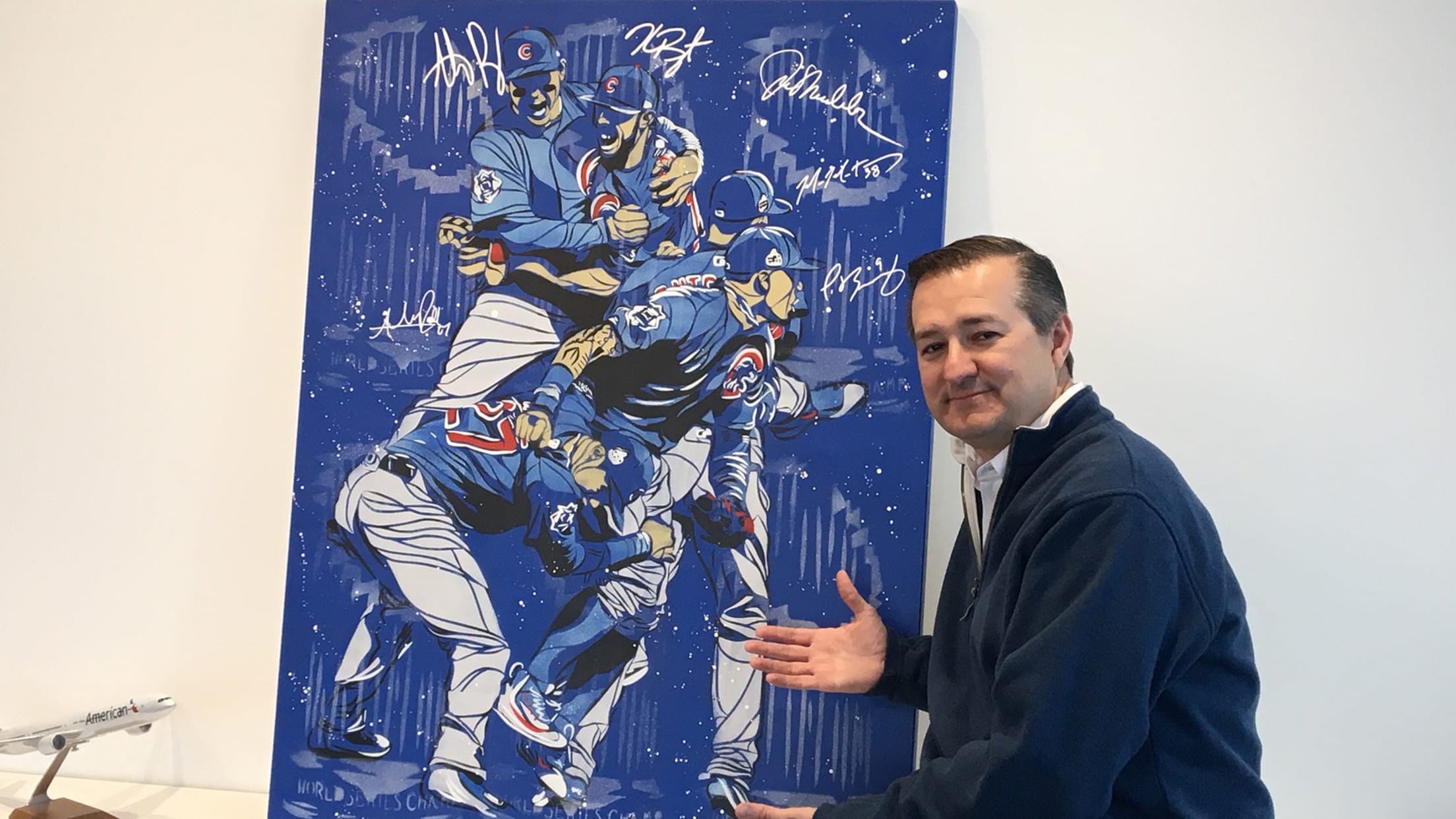 CHICAGO -- Cubs chairman Tom Ricketts has some new artwork for his suite at Wrigley Field, thanks to outfielder Matthew Szczur.Szczur, who was on the Cubs' 2016 World Series championship team and now is a member of the Padres, had painted a photo of the players celebrating after the final
CHICAGO -- Cubs chairman Tom Ricketts has some new artwork for his suite at Wrigley Field, thanks to outfielder Matthew Szczur.
Szczur, who was on the Cubs' 2016 World Series championship team and now is a member of the Padres, had painted a photo of the players celebrating after the final out of the Fall Classic. The artwork was auctioned off at a Cubs fundraising event, and Ricketts had hoped to buy it at that time.
"I said, 'Great, I'll get that there and put it in my suite,'" Ricketts said Monday. "One of our best fans bought it, so I missed my opportunity. Matt was kind enough to do a second one for me. It'll make its way over to the suite as soon as the snow stops."
Szczur did another painting of the Cubs' players celebrating after the final out just for Ricketts, and Szczur had the players autograph it during Spring Training.
"He's a special guy all the way around," Ricketts said. "He's just a really good young man. It's the iconic shot. It's really cool, and something I'll treasure forever."
Ricketts appreciated the gift, and said he'll make a donation to one of Szczur's charitable efforts in return.