Boyd, Gardenhire contemplate 'new normal'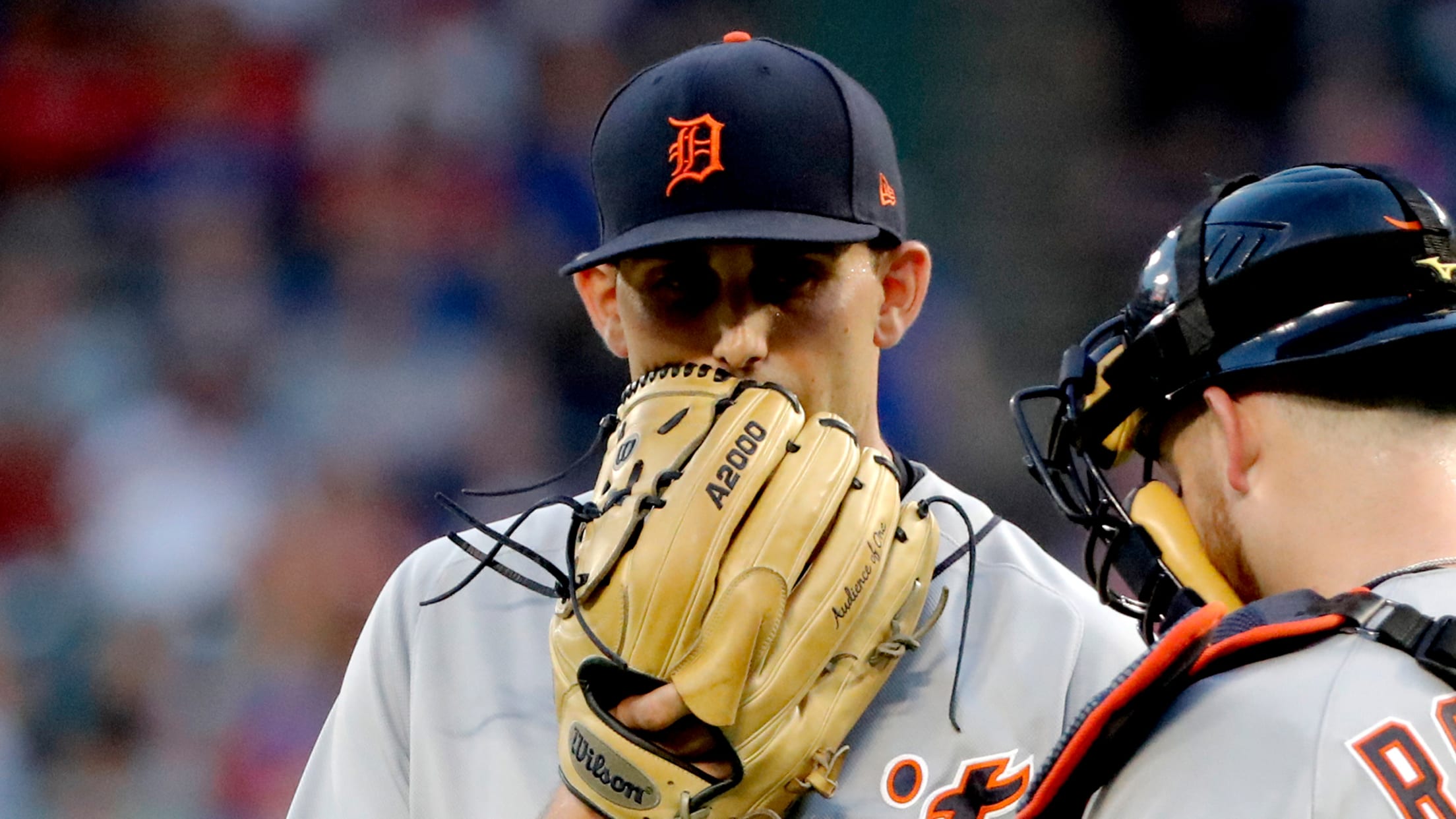 DETROIT -- The Tigers know how serious the coronavirus pandemic is. Their coaching staff has several members age 60 and older, the group most at risk for serious complications if infected. Their manager, 62-year-old Ron Gardenhire, has underlying conditions. "I have concern," Gardenhire said on a video call with reporters
DETROIT -- The Tigers know how serious the coronavirus pandemic is. Their coaching staff has several members age 60 and older, the group most at risk for serious complications if infected. Their manager, 62-year-old Ron Gardenhire, has underlying conditions.
"I have concern," Gardenhire said on a video call with reporters Wednesday. "I've had cancer and I've been a diabetic, and those aren't always good things."
Even their likely Opening Day starter falls into a potential high-risk category.
"Technically, I'm high risk. I've had asthma my whole life," Matthew Boyd said. "I'm medicated for it. There is a risk going into this."
In both cases, they're getting ready for what Boyd calls a new normal. But they also believe their team and the league will do everything possible to stay as safe as they can as they prepare for a season.
This season is a sprint.

And we're ready to race. pic.twitter.com/hXBrJvbThe

— Detroit Tigers (@tigers) June 24, 2020
So far, two members of the organization have tested positive for COVID-19, according to general manager Al Avila. One player tested positive in the past few days, Avila said; he was in Florida but was not working out at the Tigers' Spring Training facility in Lakeland.
"They're going through the process of recovering as we speak," Avila said, "and that's really all I can say about that at this point. It was just a few days ago, so they're still in the recovery stages, and at some point, they'll be tested again."
The other positive test came from a member of the organization outside of the baseball operations department.
While the decision to move Spring Training to Comerica Park forced the Tigers to make some adjustments, including varying workout times for groups of players to avoid crowding, the move has some advantages. The team plans to utilize the home, visiting and auxiliary clubhouses to help keep players and coaches socially distanced. The team is also close to its Detroit-based doctors.
"The logistics are very difficult. Some of the finishing touches we were going through [Wednesday] morning," Avila said. "We've been working at it the last few days. To get 60 guys to work in there is a difficult task, but it's doable and we feel we have a great plan."
No coaches, players or staff members have opted out of participating in this season, Avila said, including Minor League coaches who would work with taxi-squad players in Toledo.
Let's play ball. pic.twitter.com/4wEOc9e8dY

— Detroit Tigers (@tigers) June 24, 2020
Gardenhire has had regular discussions with Major League Baseball and Avila about the health protocols being discussed. He's still learning the final details, including what he can and can't do during a game. Among other things he said he isn't sure about is whether he's allowed to walk to the mound to change pitchers during a game or if he's supposed to point from the dugout.
Boyd has had to learn mountains of information about health protocols, not just for his personal situation, but as the Tigers' representative for the MLB Players Association. He has done so while living in suburban Detroit and watching the area go through a stretch as one of the nation's hotspots before seeing steady drops in infection rates in recent weeks, allowing a lifting of Michigan's stay-at-home order earlier this month.
"You have to be cautious. You've gotta be smart," Boyd said. "Luckily, we have health professionals all around. We're going to be monitored every day. Everybody wants to stay healthy; nobody wants to get sick. And at the same time, nobody's going to be wild out there. I believe that our team is going to take care of themselves, and they will be smart on and off the field. This is the world that we live in now. You have to be smart, but you also can't live in fear. You have to go out and just adapt the best you can to the world that is our world today."
"If you get off to a good start nobody knows what can happen." pic.twitter.com/8axVFCD5D5

— Detroit Tigers (@tigers) June 24, 2020
If that adaptation includes Gardenhire wearing a mask in the dugout, he said he's fine with that.
"The doctors and our trainers and everybody, they're letting us know all the information we need, and what we should and shouldn't do, and we'll go by that," Gardenhire said. "To say I'm uneasy, yeah, I am. I don't want to get sick. I don't want my wife to get sick. I don't want my family, I don't want anybody to get sick. Is it a risk? Absolutely. There's risk involved in this. We all know it, and we're willing to try to do this thing. I would never want to jump ship with my team. But we're going to hopefully do everything right as far as protocol goes and taking care of each other and keep everybody healthy as best as we possibly can."