Fried slated to return off IL to face Mets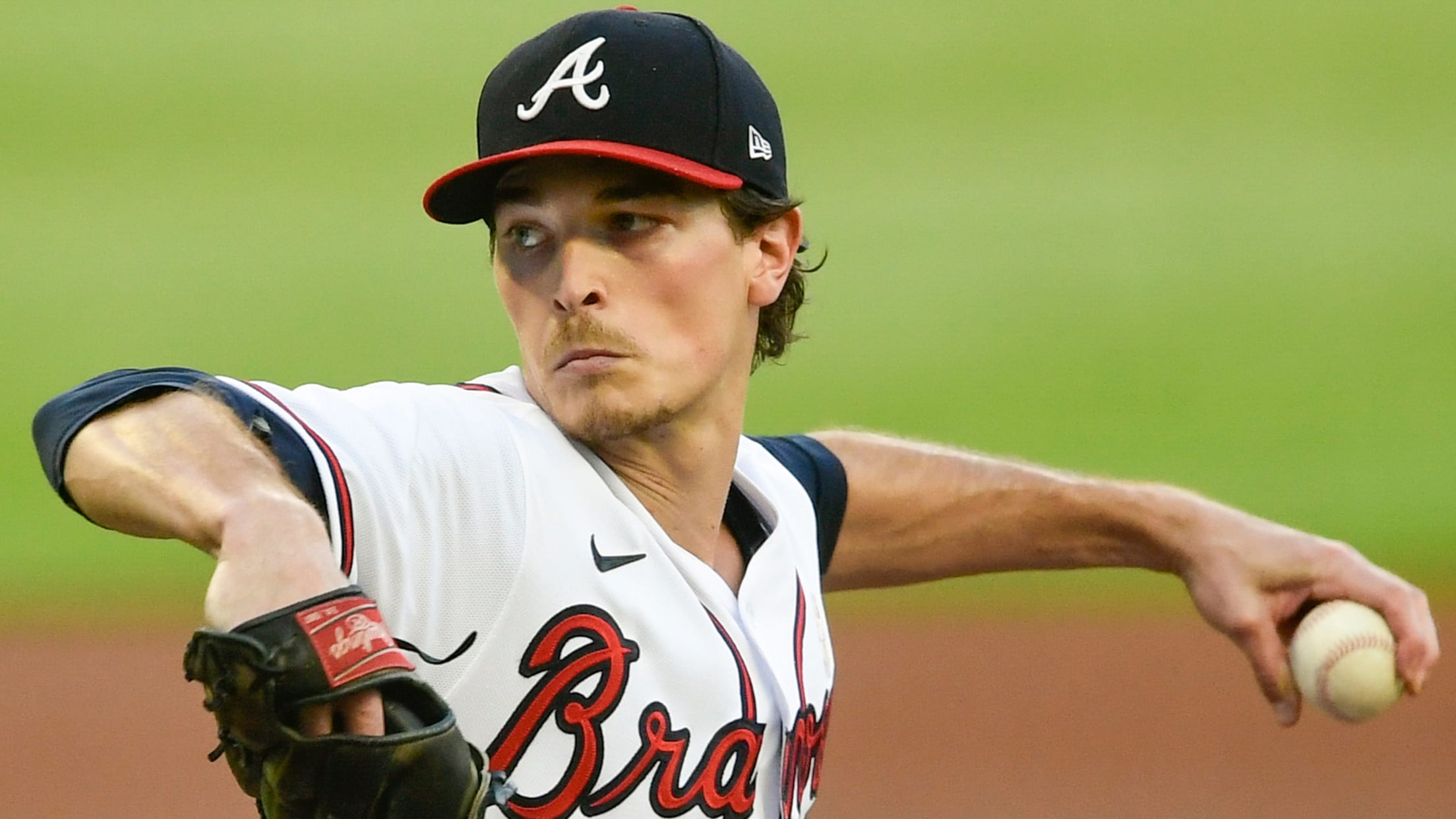 ATLANTA -- When Max Fried returns from the injured list to start against the Mets on Friday (7:10 p.m. ET, live on MLB.TV), he expects he will be free from the temporary back discomfort that halted his National League Cy Young Award bid earlier this month. "We've been doing a
ATLANTA -- When Max Fried returns from the injured list to start against the Mets on Friday (7:10 p.m. ET, live on MLB.TV), he expects he will be free from the temporary back discomfort that halted his National League Cy Young Award bid earlier this month.
"We've been doing a really good job of getting treatment and making sure that is not going to happen to me again," Fried said.
Fried was placed on the injured list with a muscle spasm in his left side. His back began to tighten as he completed five innings against the Nationals on Sept. 5. His four-seam fastball, which sat around 94 mph in his first eight starts, averaged just 90.9 mph in that outing.
Despite allowing three runs in his last start, Fried owns a stellar 1.98 ERA, which was tied for fourth in the National League entering Wednesday's action.
The Braves initially thought about giving Fried an extra day or two of rest. But that thought was erased when Fried's back began to lock up on him over the couple of days following his outing against the Nationals. Now, the 26-year-old lefty will have time to make two more regular-season starts before likely getting the ball in what would be Game 1 of the Wild Card Series, if the Braves clinch a playoff berth.
With Game 1 of the NL Wild Card Series scheduled for Sept. 30, the Braves could have waited until Saturday to activate Fried. This would have allowed him to make two starts and have an extra day of rest before that first playoff game. But he's now in a position where he could get an extra day of rest between his last regular-season start and the postseason opener.
More importantly, the Braves just wanted to get Fried back on the mound as quickly as possible. The lefty has been throwing on a regular basis over the past week and would have likely started Wednesday in Baltimore had there not been a need to set Cole Hamels up to make three starts before the playoffs.
"We didn't want to take him any farther than Friday, because he's ready to go," Braves manager Brian Snitker said. "I think everything will work out fine."
Ynoa impresses
Snitker is hoping the lower back discomfort that forced Huascar Ynoa to exit Tuesday night's 5-1 win over the Orioles does not prove to be a lingering issue. Ynoa will likely make at least one more regular-season start, and he could factor into the rotation plans for the postseason, which will not include off-days.
Ynoa became a candidate to start in the postseason when he limited the Orioles to two hits and recorded five strikeouts over a career-high four innings. The 22-year-old right-hander was slated to go deeper in the outing before his lower back began to tighten near the end of the fourth.
2021 Spring Training schedule
A glimpse at what will hopefully prove to be the Braves' first full Spring Training at their new North Port, Fla., facility was provided Wednesday, when MLB announced the 2021 Spring Training schedules.
The Braves will begin the Grapefruit League exhibition season with a Feb. 27 road game against the Orioles. They will play their first home game at CoolToday Park on March 1, when they will host the Nationals.
The full spring schedule for the Braves will include home games against 11 different teams, including the Red Sox and Yankees.
Los Bravos Weekend
The Braves will host Los Bravos Weekend from Friday through Sunday. This marks the fourth year the club has organized this event to celebrate and highlight the impact of the Hispanic and Latino community in Braves Country.
The club has partnered with the Georgia Hispanic Chamber of Commerce to host the third annual "50 Most Influential Latinos in Georgia" virtual event presented by Truist on Friday at noon ET. The virtual event will honor the achievements of individuals from different sectors, including government, media, entertainment, sports, nonprofits and other business types.
Mark Bowman has covered the Braves for MLB.com since 2001.