Mariners outright prospect Povse to Triple-A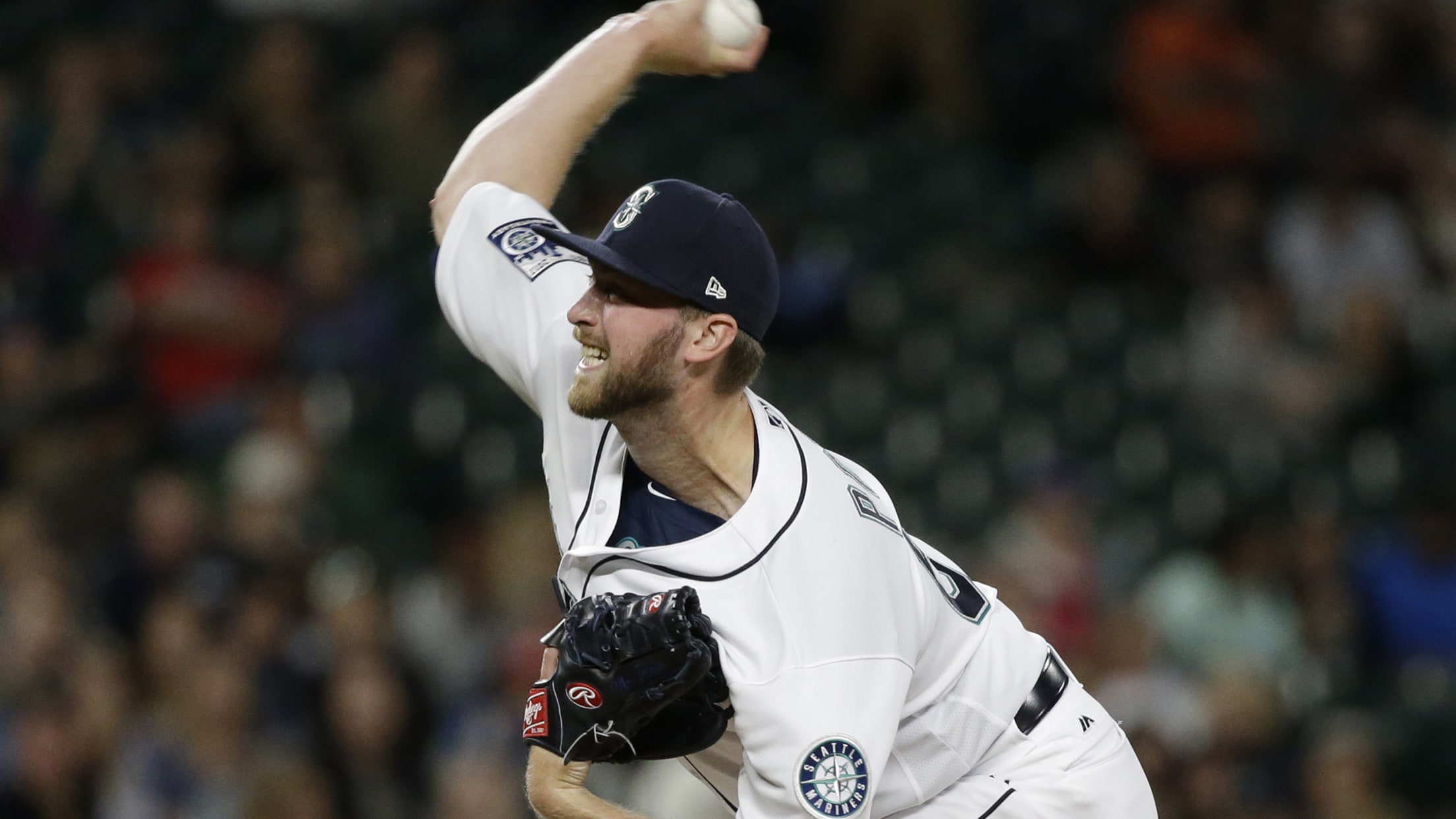 Seattle Mariners relief pitcher Max Povse throws against the Detroit Tigers in a baseball game Thursday, June 22, 2017, in Seattle. The Mariners won 9-6.(AP Photo/Elaine Thompson) (Elaine Thompson/AP)
SEATTLE -- Mariners right-hander Max Povse cleared waivers and was outrighted to Triple-A Tacoma on Friday, keeping the lanky pitcher in the organization after he'd been designated for assignment earlier in the week.The 25-year-old received an invitation to Major League Spring Training, which begins when pitchers and catchers report to
SEATTLE -- Mariners right-hander Max Povse cleared waivers and was outrighted to Triple-A Tacoma on Friday, keeping the lanky pitcher in the organization after he'd been designated for assignment earlier in the week.
The 25-year-old received an invitation to Major League Spring Training, which begins when pitchers and catchers report to Peoria, Ariz., on Feb. 11.
Povse was designated for assignment on Sunday to open a 40-man roster spot for reliever Hunter Strickland, who signed a one-year deal as a free agent.
Povse is ranked as the club's No. 25 prospect by MLB Pipeline. He went 5-9 with a 5.46 ERA in 18 starts between Double-A Arkansas and Tacoma in 2018, with 105 strikeouts and 47 walks in 97 1/3 innings.
At 6-foot-8, Povse is an intriguing prospect. He struck out 45 batters in 36 2/3 innings in eight starts for Tacoma before finishing the 2018 season on the disabled list with a strained right shoulder.