Scherzer throws bullpen, could return Sunday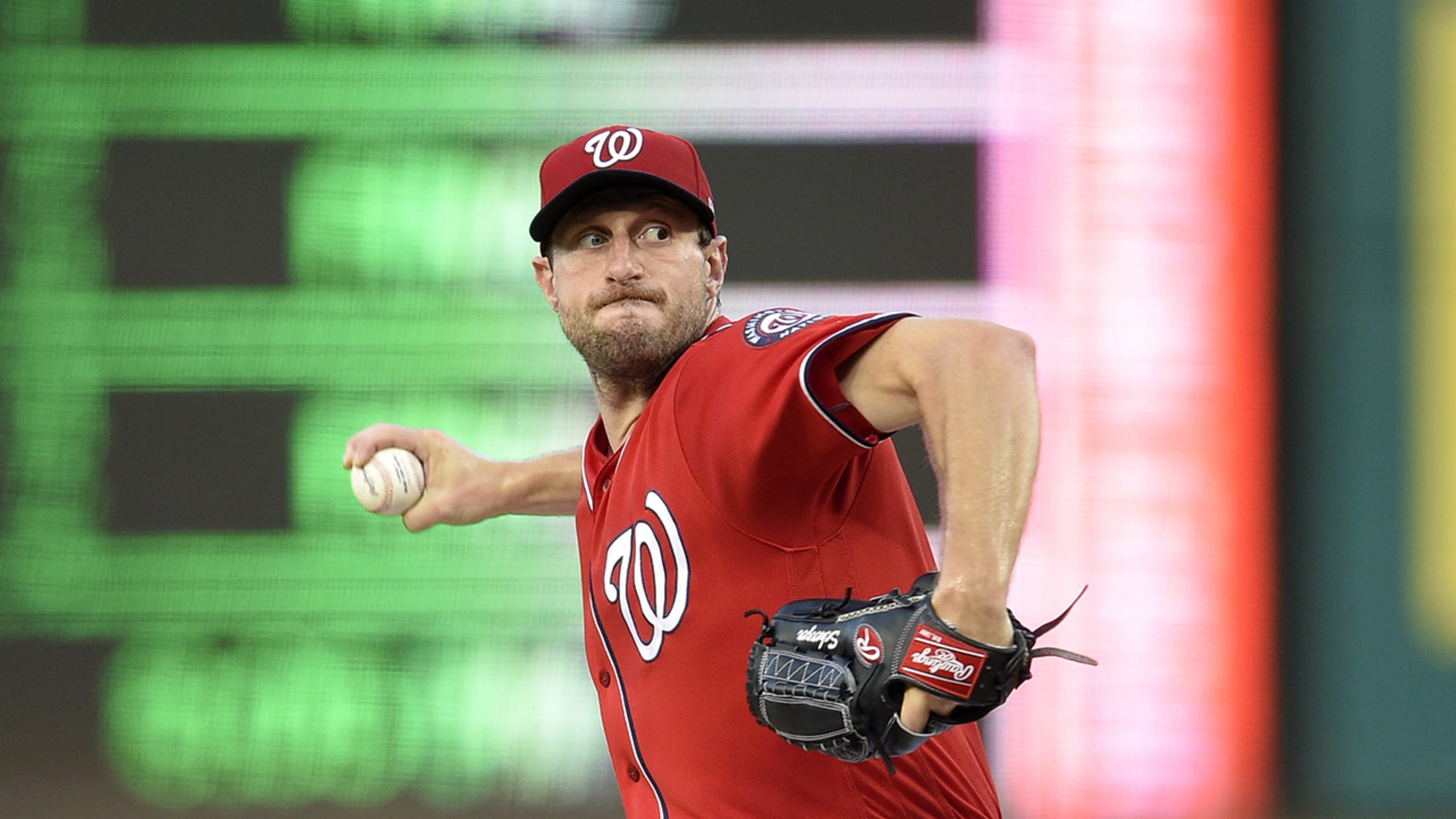 Max Scherzer has been sidelined with left neck inflammation. (AP) (Nick Wass/AP)
WASHINGTON -- Nationals ace Max Scherzer took a big step in his recovery from left neck inflammation when he threw a bullpen session prior to Friday's game against the Mets. As he walked off the field at Nationals Park, he gave Paul Lessard, the Nationals' director of athletic training, a
WASHINGTON -- Nationals ace Max Scherzer took a big step in his recovery from left neck inflammation when he threw a bullpen session prior to Friday's game against the Mets. As he walked off the field at Nationals Park, he gave Paul Lessard, the Nationals' director of athletic training, a thumbs up.
The bullpen session represented the last hurdle for Scherzer in testing his neck and seeing if he is ready to rejoin the rotation. The day before in Houston, Scherzer said that once he throws his bullpen session and feels good, he should be ready to return two days later.
That means Scherzer could start one game of the Nats' split-doubleheader against the Mets. It would also be his chance to participate in the inaugural Players Weekend and don his nickname "Blue Eye" on the back of his jersey.
• Players Weekend gear available at MLBShop.com
Scherzer initially landed on the disabled list retroactive to Aug. 15, with the hope he would be ready to be activated on Friday night. But his progress was a few days behind where he would have liked, so the Nationals promoted right-hander A.J. Cole -- who will wear the nickname "AJ" -- to make the start in his place. Washington optioned catcher Pedro Severino to Triple-A Syracuse in a corresponding move.
After he played catch on flat ground on Thursday in Houston, Scherzer felt much improved and said it would be just a matter of days before he would be ready to return to the mound.
"He was chirping. He had his uniform on early," Nationals manager Dusty Baker said. "And when you hear Max chirping, you know something's good."