Scherzer, Cole nab pitching honors for June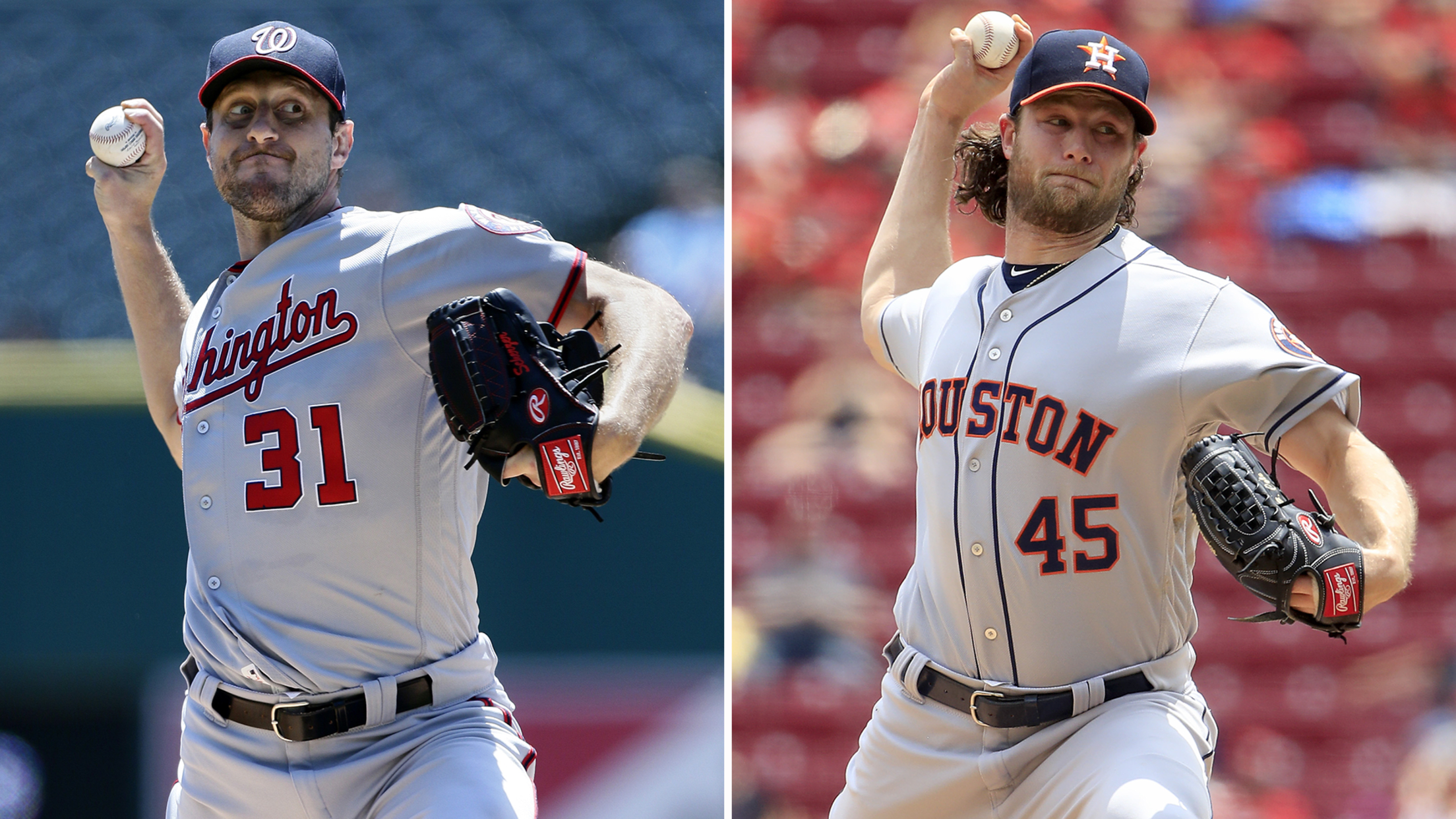 Opposing hitters proved to be no match for the Nationals' Max Scherzer and the Astros' Gerrit Cole in June, and the two right-handers were recognized for their dominance when they were named the National League and American League Pitchers of the Month on Wednesday. Scherzer will turn 35 later this
Opposing hitters proved to be no match for the Nationals' Max Scherzer and the Astros' Gerrit Cole in June, and the two right-handers were recognized for their dominance when they were named the National League and American League Pitchers of the Month on Wednesday.
Scherzer will turn 35 later this month, but he's showing no signs of slowing down. He became only the fourth pitcher in the live ball era (since 1920) with an ERA of 1.00 or lower and at least 68 strikeouts in a month, going 6-0 in his six June starts -- one of which came after he suffered a broken nose and black eye when he fouled a ball off his face during a bunting drill. Scherzer tallied 10-plus strikeouts in five of his six outings.
This marks the sixth time in his career that he has earned the Pitcher of the Month Award, all with the Nationals. Dating back to the start of last season, Scherzer has won three times.
Cole, meanwhile, previously won in April 2015, when he was with the Pirates. He went 3-0 with a 1.89 ERA, 49 strikeouts and 10 walks in 38 innings last month. On the year, Cole ranks second in MLB with 161 K's -- behind only Scherzer, who has 170. He's the first Astro to earn AL Pitcher of the Month honors since Justin Verlander last May.