Stottlemyre Jr. plans to blend data, experience
Marlins' new pitching coach plans to use TrackMan numbers, but also feel out players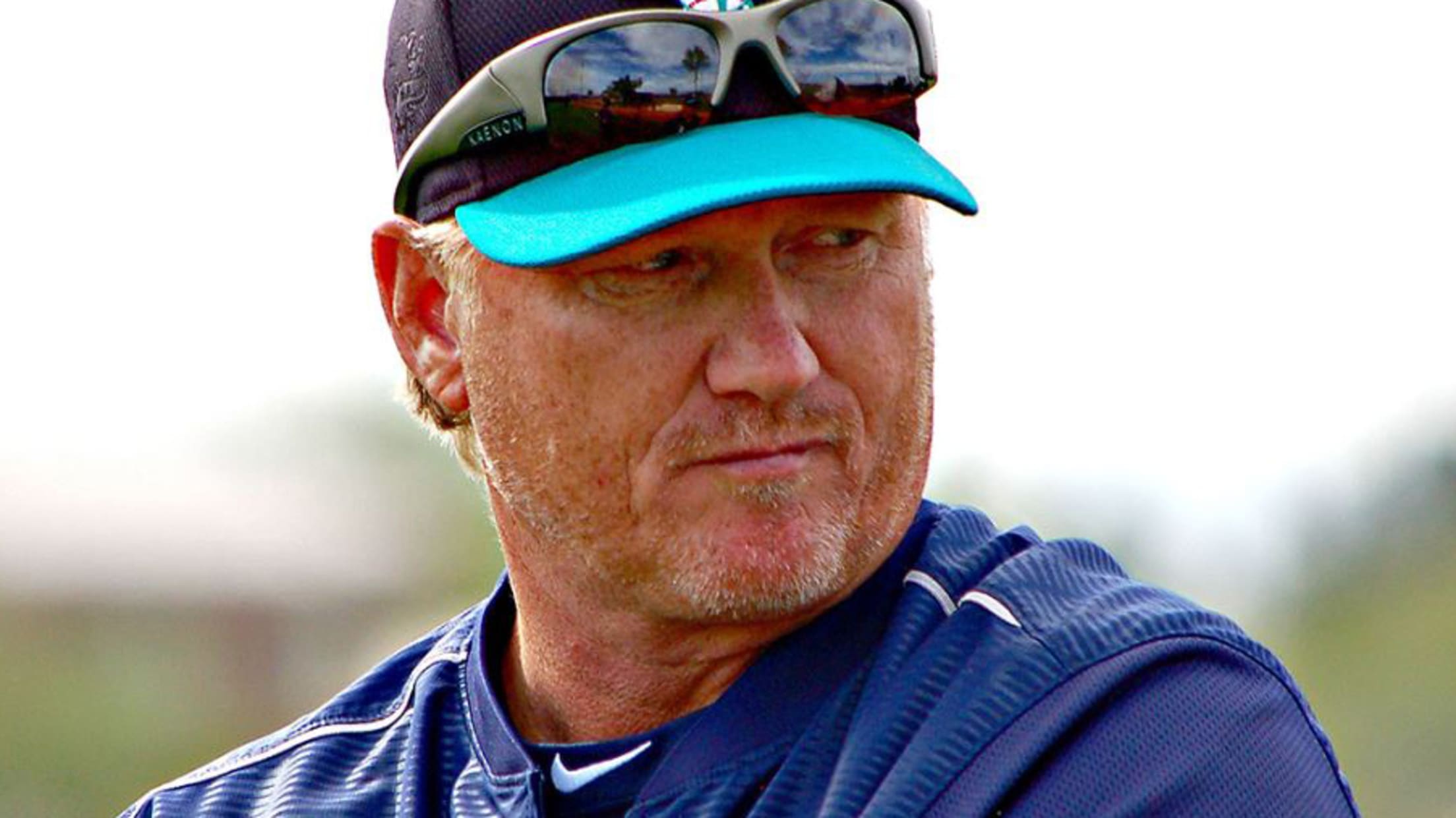 (Crouse, Jake)
MIAMI -- When Spring Training opens for the Marlins, new pitching coach Mel Stottlemyre Jr. intends to rely heavily on advanced analytics alongside old-fashioned experience to help develop a young staff.How quickly Miami's core of promising, yet inexperienced pitchers progress will largely determine how long the organization's rebuilding process will
MIAMI -- When Spring Training opens for the Marlins, new pitching coach Mel Stottlemyre Jr. intends to rely heavily on advanced analytics alongside old-fashioned experience to help develop a young staff.
How quickly Miami's core of promising, yet inexperienced pitchers progress will largely determine how long the organization's rebuilding process will take.
Stottlemyre, 55, brings a wealth of coaching experience to Miami, including serving the past three seasons as pitching coach with the Mariners. Stottlemyre's father, Mel Stottlemyre Sr., was a former All-Star pitcher with the Yankees and a longtime pitching coach. Mel Stottlemyre Sr. passed away on Jan. 13. Todd Stottlemyre, Mel Stottlemyre Jr.'s brother, also had a long pitching career in the Majors.
"One thing I've learned in coaching is, you can learn a lot by watching and by listening," said Stottlemyre Jr., who was hired Dec. 5 to replace Juan Nieves. "There are going to be enough moments down in Spring Training and talking about our vision of our pitching staff and trying to define who we are going to be. I've learned to really listen to players. Never assume."
The identity the Marlins are hoping to create is a staff that challenges hitters and attacks the zone while taking advantage of all the information at their disposal.
"It's a process," Stottlemyre Jr. said. "Sometimes, there is resistance. Sometimes, there's not buy-in. So that's going to be my job, to get to know each and every one of these guys and what their deficiencies are, so I can have these conversations and we move rapidly in that right direction."
Analytics, particularly TrackMan technology, will play a big part in the process. (TrackMan is the same technology that powers Statcast™ for MLB.com.)
"I've really learned to utilize the numbers and the TrackMan data," Stottlemyre Jr. said. "They're not everything. They're tools to help ... create pitch design and pitch development.
"A lot of guys are visual, and some guys you can give them the information, and they'll get it. They all learn at a different pace. When things click, you never know. But I can tell you, we're going to attack any and all deficiencies that our guys have while we still pitch to our strengths."
Coming off a 63-98 season, there are certainly plenty of challenges. Miami's team ERA ranked 25th in the Majors (4.76) in 2018; the bullpen ranked last (5.34) while the starters were 20th (4.34).
• A look at the Marlins' bullpen
Yet from the big league roster down through the Minor Leagues, the Marlins have a number of promising pitchers. Miami has its share of pitchers who can throw 100 mph or close to it, but those pitchers may lack a secondary pitch.
Reliever Tayron Guerrero, for instance, has an average four-seam fastball of 98.8 mph, according to Statcast™. But he threw the pitch 75.9 percent of the time last year, and his slider just 19.2 percent, which didn't keep hitters off-balance enough.
Developing secondary pitches was a subject Stottlemyre Jr. was asked about during his interview with the Marlins.
Stottlemyre Jr. coached his own success story in Seattle last year. Left-hander Marco Gonzales finished 13-9 with a 4.00 ERA in 166 2/3 innings. The 26-year-old became a more polished pitcher compared to when he broke in with the Cardinals in 2014.
Gonzales threw 32.7 percent four-seam fastballs in 2018, according to Fangraphs, along with 22.2 percent cutters, 22.3 percent curveballs and 22.9 percent changeups. In '17, when he split time between the Cardinals and Mariners, he threw 52.5 percent fastballs, 16.5 percent curveballs and 31 percent changeups.
"It can definitely still be learned at the Major League level," Stottlemyre Jr. said. "You would like to think guys who come up through your system would be able to possess that breaking ball and have three quality pitches."