The 600 Home Run Club
Only nine players reside on one of baseball's most exclusive lists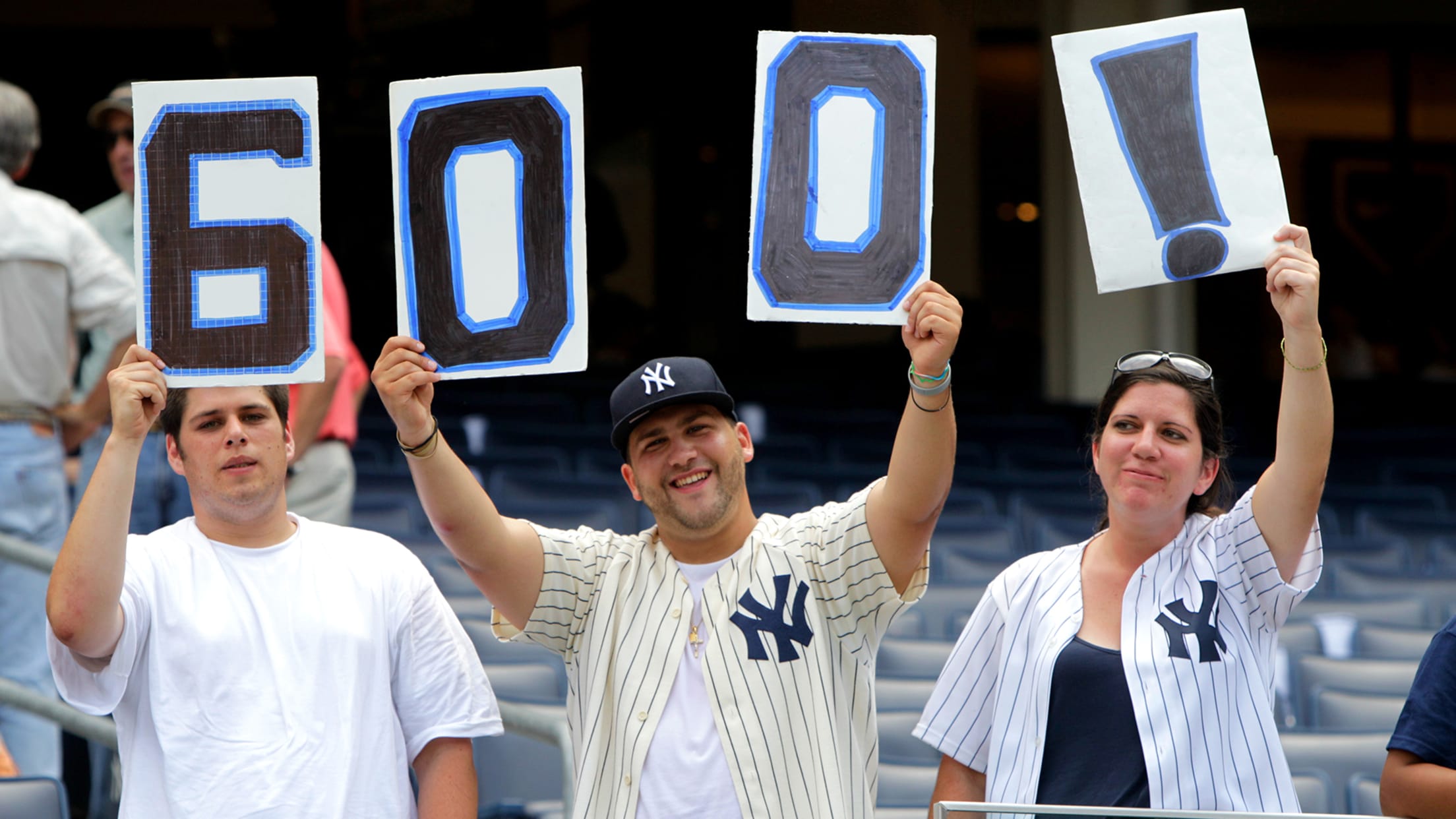 Nearly 20,000 players have appeared in a big league game, but only nine of them can claim the honor of clubbing 600 home runs. The 600 Home Run Club is one of Major League Baseball's most exclusive lists, one that demands both massive yearly production and remarkable longevity in order
Nearly 20,000 players have appeared in a big league game, but only nine of them can claim the honor of clubbing 600 home runs.
The 600 Home Run Club is one of Major League Baseball's most exclusive lists, one that demands both massive yearly production and remarkable longevity in order to get in. Here is a quick look at the nine sluggers who belted at least 600 dingers.
1) Barry Bonds: 762
600th HR: Aug. 9, 2002
Bonds was fresh off setting the single-season record with 73 homers the year prior, and his 600th blast came amid the most fearsome run of individual production the game has ever seen between 2000-04. Bonds needed less than 16 months to bump his career total from 500 to 600, doing so between his age-36 and -37 seasons.
2) Hank Aaron: 755
600th HR: April 27, 1971
When Hammerin' Hank launched his 600th homer off Gaylord Perry, the country really began to recognize that he could actually chase down Babe Ruth's all-time record. Each dinger from that point brought Aaron more attention until he did indeed pass the Bambino with homer No. 715 nearly three years later.
3) Babe Ruth: 714
600th HR: Aug. 21, 1931
The Sultan of Swat created the 600-homer club for himself when he swatted his milestone dinger in St. Louis, and it would be another 38 years before anyone else would join him. Ruth would create the 700 club, too, less than three years later.
4) Alex Rodriguez: 696
600th HR: Aug. 4, 2010
Three years to the day after Rodriguez joined the 500 club, he gained admission to an even more exclusive one. A-Rod became the youngest player to reach the milestone at 35 years and eight days of age, passing Ruth (36 years, 196 days), but his 46 at-bats between homers 599 and 600 were the longest any member had to wait before knocking the big blast.
5) Albert Pujols: 662
600th HR: June 3, 2017
An RBI machine throughout his career, Pujols made his 600th homer a grand slam to help lead the Angels to a win over the visiting Twins. Pujols' slam was one of seven hit on June 3, 2017, which set a Major League record for the most grand slams hit in one calendar day.
6) Willie Mays: 660
600th HR: Sept. 22, 1969
The Say Hey Kid became the National League's first member when he slugged No. 600 off pitcher Mike Corkins of the expansion Padres in 1969. It was the fifth and final pinch-hit homer Mays would hit in his career; 633 of the others came while he was stationed in center field.
7) Ken Griffey Jr.: 630
600th HR: June 9, 2008
A string of injuries kept "The Kid" from reaching 600 as early as many anticipated, but Griffey got there with a blast at Miami's Dolphin Stadium, earning a curtain call from the road crowd. This would be one of Griffey's last homers in a Reds uniform, as Cincinnati traded him to the White Sox at that summer's Deadline.
8) Jim Thome: 612
600th HR: Aug. 15, 2011
Swinging through aches and pains in his toe and his quad, Thome got the job done by launching his 599th and 600th homers in the same contest against the Tigers at spacious Comerica Park. Thome needed only 8,167 at-bats to reach 600 dingers, the second-fewest of anyone in this club behind Ruth at 6,921.
9) Sammy Sosa: 609
600th HR: June 20, 2007
Sosa's career homer total stood at just 95 after the first six years of his career, and at 207 after the first nine years, before he exploded onto the national scene with his home run race against Cardinals star Mark McGwire in the summer of 1998. Sosa soon became the only player with at least three 60-homer campaigns, and he was the first player born outside the U.S. to reach this club when he knocked No. 600 in his final year with the Rangers in 2007.