Memphis wins back-to-back Pacific Coast League titles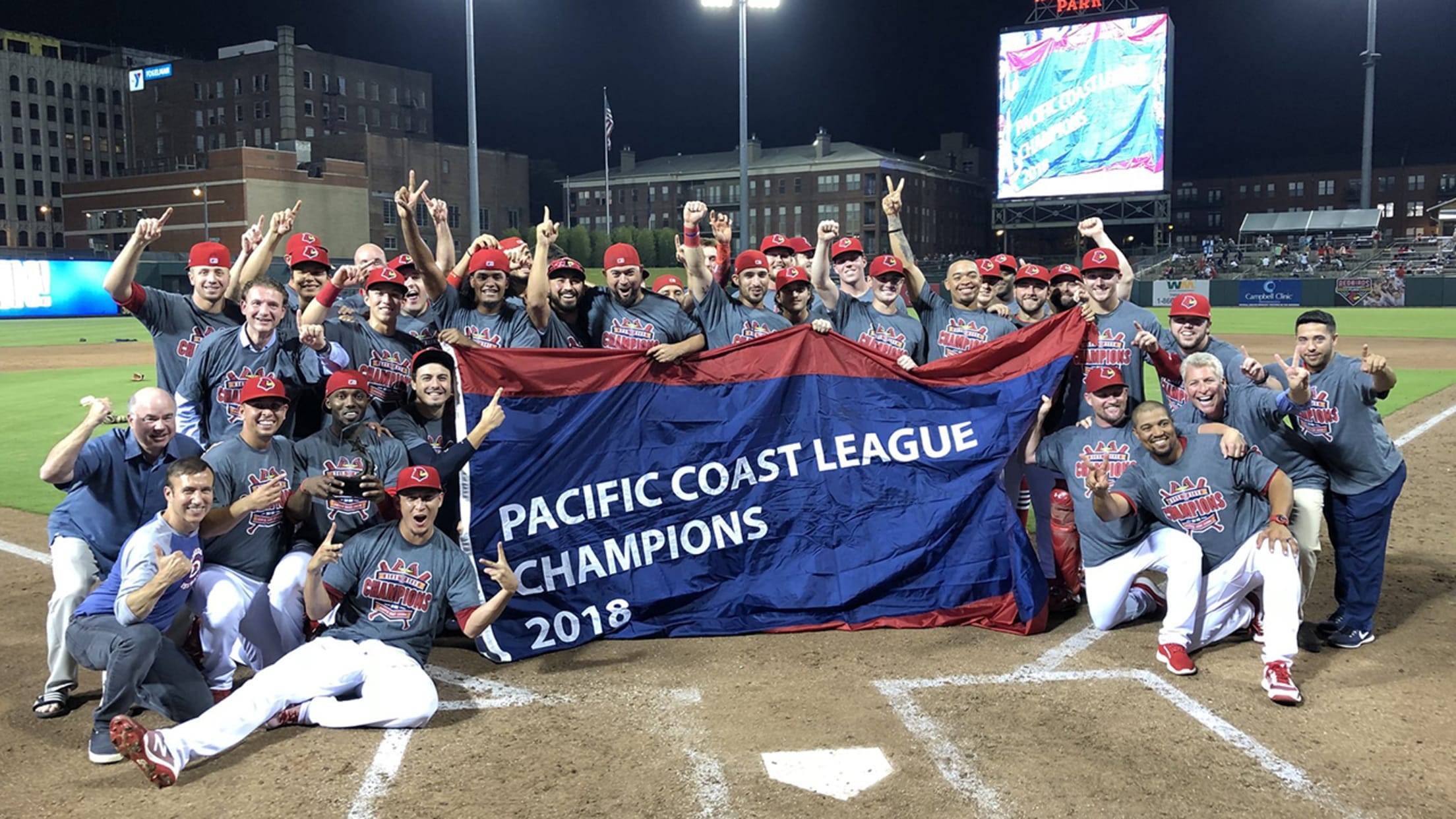 Randy Arozarena provided all of the offense to back Jake Woodford's gem as Triple-A Memphis locked up its second straight Pacific Coast League title with a 5-0 win over Fresno in Game 4 of the best-of-5 championship series.Arozarena, the Cardinals' No. 6 prospect, put the Redbirds on the board in
Randy Arozarena provided all of the offense to back Jake Woodford's gem as Triple-A Memphis locked up its second straight Pacific Coast League title with a 5-0 win over Fresno in Game 4 of the best-of-5 championship series.
Arozarena, the Cardinals' No. 6 prospect, put the Redbirds on the board in the first inning, connecting on a three-run home run after Rangel Ravelo and Alex Mejia had singled earlier in the frame.
MILB Video - Title: Arozarena goes deep - Url: http://www.milb.com/r/video?content_id=2490539883
The early run support would be more than enough for Woodford.
• Box Score
:: Complete prospect coverage ::
Making his second postseason start, the Cardinals' No. 18 prospect scattered three hits and retired 12 of the final 13 batters he faced before completing 7 1/3 dominant frames. The 21-year-old right-hander issued one walk, struck out six and threw 61 of 98 pitches for strikes.
Although Woodford returned to record the first out in the eighth inning, he ultimately was relieved by Giovanny Gallegos one batter later after allowing a single to Alex De Goti. Gallegos, the Cardinals' No. 22 prospect, induced a pair of quick outs to end the frame.
Arozarena's second home run of the game, a two-run shot to left-center field in the eighth inning, provided the Redbirds with key insurance runs. The 23-year-old outfielder's two-homer, five-RBI performance in the title-clinching game earned him PCL playoffs co-MVP honors along with teammate Tommy Edman.
Kyle Tucker (Astros' No. 2, No. 8 overall) hit a leadoff double for Fresno in the ninth, but Gallegos retired the next three batters to secure back-to-back PCL titles for the Redbirds.
MILB Video - Title: Memphis claims PCL title - Url: http://www.milb.com/r/video?content_id=2490572383
Memphis will now play the Governors' Cup champion Durham Bulls in the Triple-A National Championship game on Tuesday.