Mets announce Spring Training report dates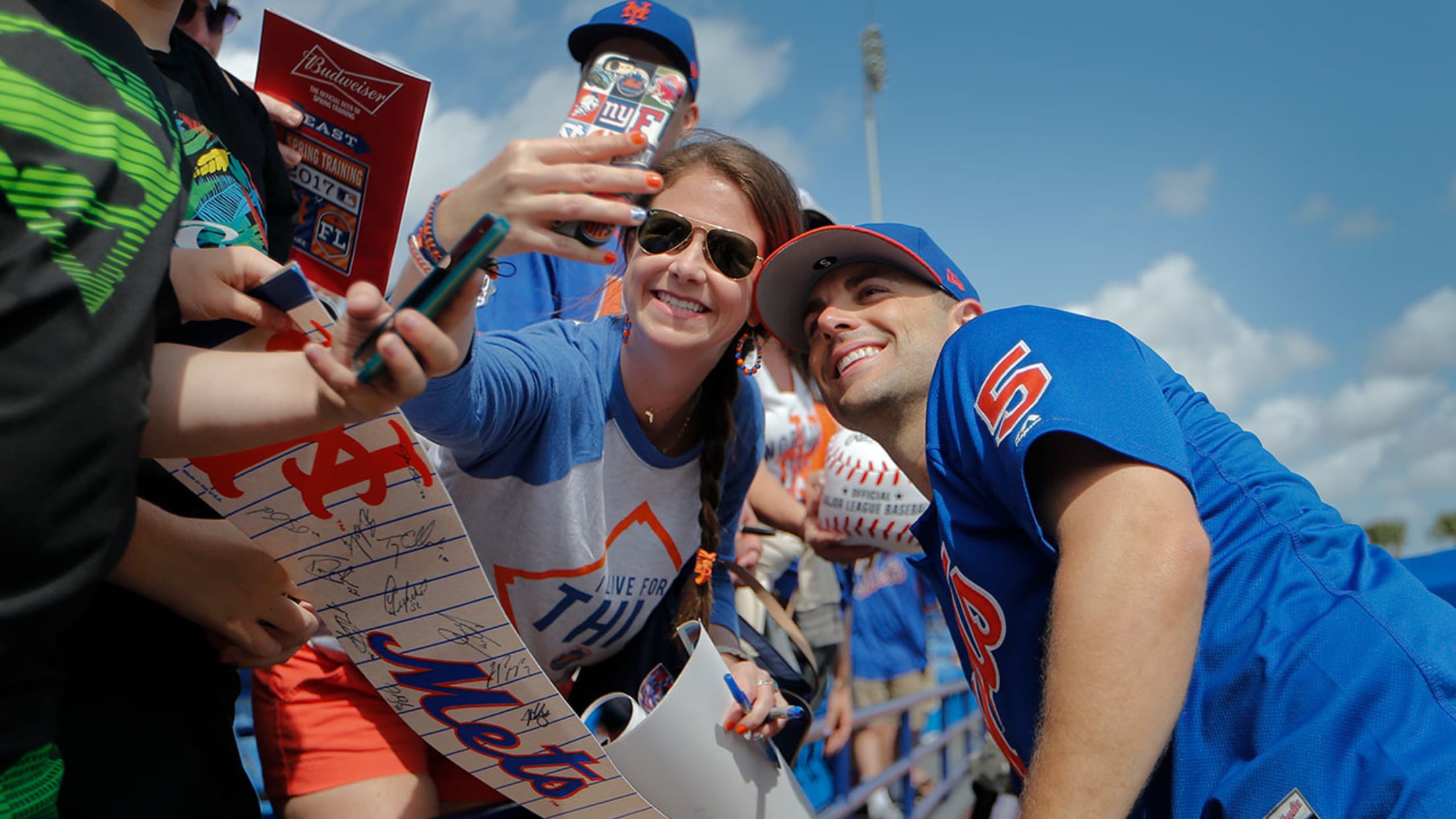 NEW YORK -- For weeks, new manager Mickey Callaway said, Mets players have been asking him about reporting procedures for Spring Training, hoping to continue a tradition of early arrivals to Port St. Lucie, Fla. Their calendar became more concrete on Thursday, when the Mets announced the report dates for
NEW YORK -- For weeks, new manager Mickey Callaway said, Mets players have been asking him about reporting procedures for Spring Training, hoping to continue a tradition of early arrivals to Port St. Lucie, Fla. Their calendar became more concrete on Thursday, when the Mets announced the report dates for all players.
Pitchers and catchers must arrive at Spring Training by Feb. 12, making that day the official start of camp. The first pitcher and catcher workout will take place Feb. 14, followed by the report date for position players on Feb. 17 and the first full-squad workout on Feb. 19.
• Spring Training tickets and information
Many players arrive weeks earlier than that, working out at the team's Port St. Lucie complex.
"The players are so excited," Callaway said. "They want to get there and start getting to work. They're asking us when we'd be there. It's kind of cool. … I think that's the exciting part of it, once you're out on the field and getting to see whatever it is you're working on that day. That's what I'm looking forward to the most."
The Mets' first Spring Training game will take place Feb. 23 against the Braves at First Data Field. Opening Day is March 29 against the Cardinals at Citi Field.