Mets 'fully anticipate' Callaway at helm in 2019
With GM position in flux, New York brass offers vote of confidence for first-year skipper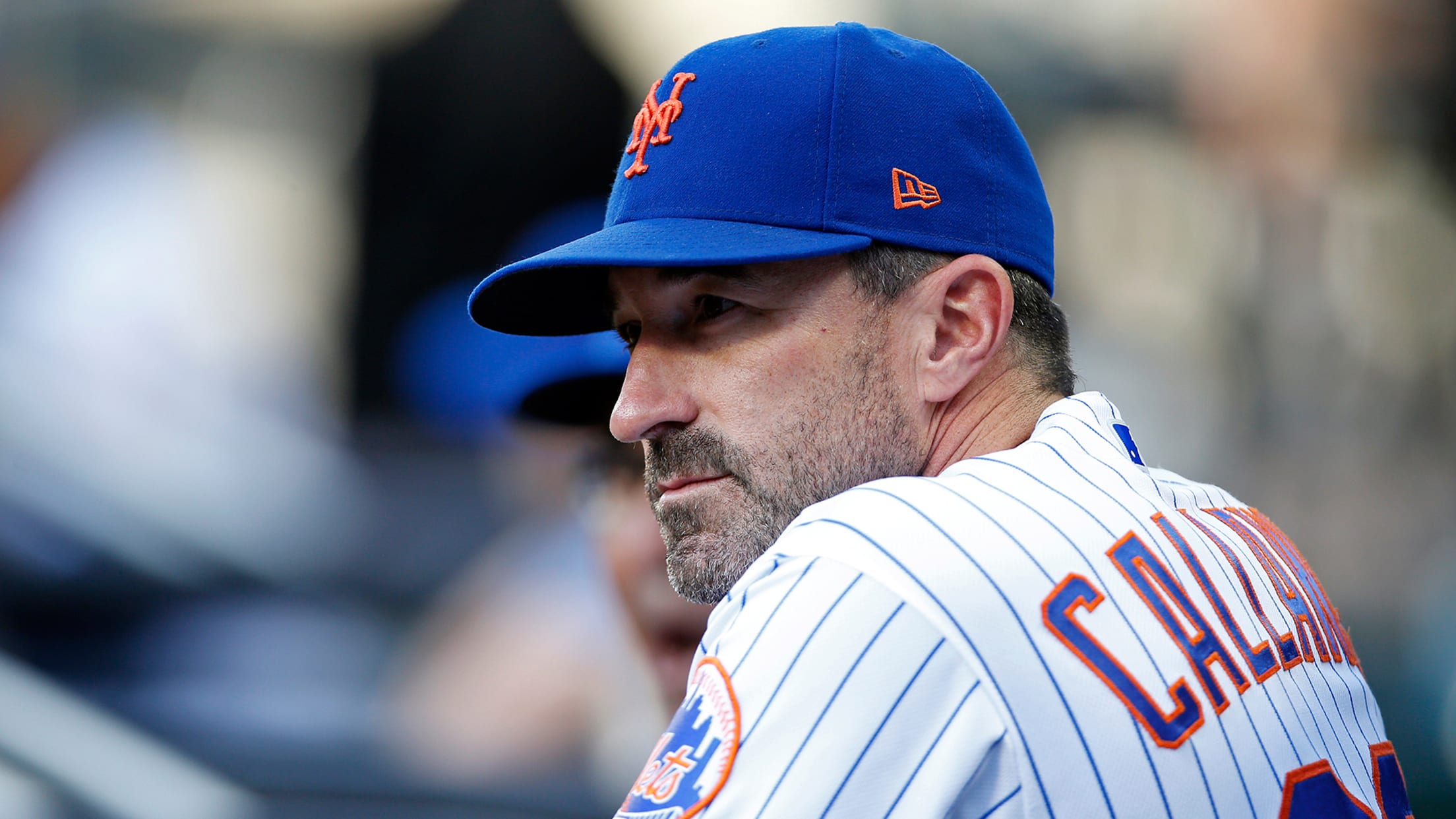 NEW YORK -- There is much the Mets must settle over the next month, including finding a new general manager -- a search that remains in the relative early stages. Yet no matter who is in charge of the Mets' baseball decisions come November, Mickey Callaway will almost certainly remain
NEW YORK -- There is much the Mets must settle over the next month, including finding a new general manager -- a search that remains in the relative early stages. Yet no matter who is in charge of the Mets' baseball decisions come November, Mickey Callaway will almost certainly remain manager heading into next season.
In the Mets' most public comments to date regarding their first-year skipper, assistant general manager John Ricco said he "would fully anticipate [Callaway] coming back" in 2019.
"I think what's impressed me the most is for a rookie manager in New York, he's got the team playing hard all the way down to the end," Ricco said. "He's really got a lot of guys trending in the right direction. The young guys are playing hard and winning games, and our pitching, we've seen guys take big steps forward."
While that could theoretically change based on the Mets' GM hire, a second source, speaking on condition of anonymity, said he would be surprised to see anyone but Callaway managing on Opening Day. With two years remaining on Callaway's contract, the Mets have added incentive to keep him in that role for next season.
That means a chance to start fresh for Callaway, whose Mets entered Tuesday's play 34-28 (.548) since the All-Star break and 14-8 (.636) in September. Among the team's second-half accomplishments have been Jacob deGrom's emergence as a National League Cy Young Award favorite, Zack Wheeler's breakout and Jeff McNeil's successful big league debut. All of those players will remain significant pieces for the Mets in 2019.
"You always are excited about the next year in baseball," Callaway said. "When you're sitting there in the winter, you just can't wait for it to start. So I'm going to be very excited going in. I'm going to have learned a lot from my first year managing, have learned a ton about the players and personnel that we have.
"I don't know that I'll take a ton of a different approach with some things. There are definitely things that I will be more cognizant of and understand that I need to be more conscious of, but I think that we're going to come in full steam."
Of greater concern to Callaway may be the identity of his next boss, whom the Mets hope to have installed by early November. The team's list of potential GMs reportedly remains large, though Ricco, who has served as assistant GM since 2006, said he does not consider himself a candidate. Ricco, along with special assistants J.P. Ricciardi and Omar Minaya, are among those executives the next GM may inherit.