Mets Arizona Fall League updates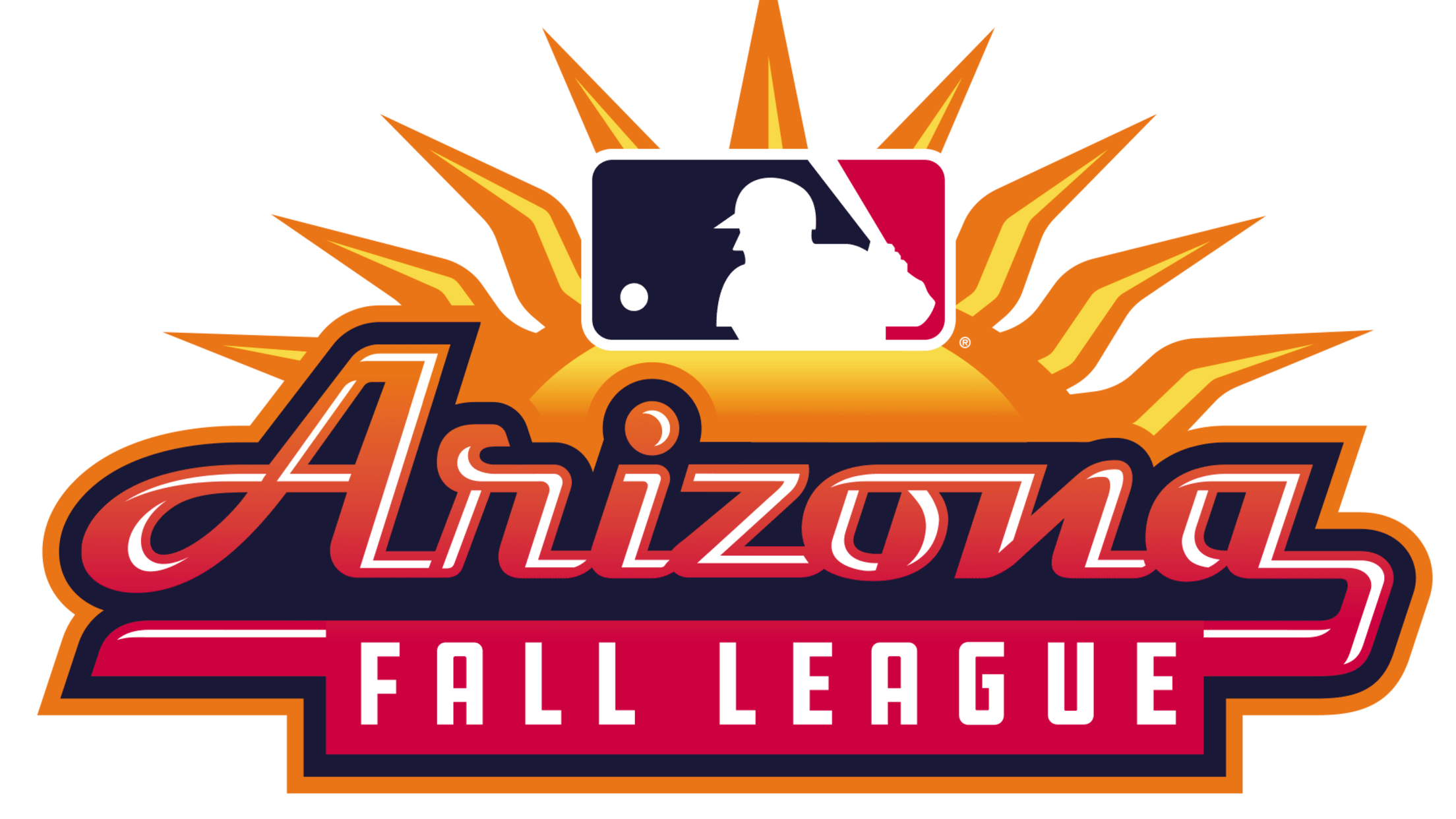 Eight Mets prospects are playing for the Scottsdale Scorpions in the 2019 Arizona Fall League: Shortstop Andres Gimenez (No. 3, MLB No. 92), left-hander David Peterson (No. 7), right-hander Ryley Gilliam (No. 16), catcher Ali Sanchez (No. 17), right-hander Jordan Humphreys (No. 22), catcher Patrick Mazeika (No. 26), second baseman
Eight Mets prospects are playing for the Scottsdale Scorpions in the 2019 Arizona Fall League: Shortstop Andres Gimenez (No. 3, MLB No. 92), left-hander David Peterson (No. 7), right-hander Ryley Gilliam (No. 16), catcher Ali Sanchez (No. 17), right-hander Jordan Humphreys (No. 22), catcher Patrick Mazeika (No. 26), second baseman Luis Carpio (No. 28) and left-hander Blake Taylor.
AFL news and video | Mets Top 30 Prospects
Here's a day-by-day look at how New York's AFL contingent is faring:
Oct. 25: Mesa 3, Scottsdale 0
After a two-hit day, Andres Gimenez finished as the batting title champion with a .371 average. His double for Scottsdale also raised his OPS to .999, the best among qualified players. The Mets shortstop was able to clinch the title with a hot streak, going 7-for-12 with a double and a homer. Luis Carpio batted 1-for-4 and wound up with a .188 average in nine games.
Oct. 24: Surprise 10, Scottsdale 2
Ali Sanchez hit a leadoff double to open the fourth inning and Luis Carpio reached via a walk ahead of Patrick Mazeika, who delivered a two-run triple to right field that ultimately accounted for all of Scottsdale's scoring against Surprise on Thursday. Sanchez and Mazeika also recorded both of the Scorpions' extra-base hits in the contest. Sanchez finished 1-for-4 as the Scorpions' cleanup hitter, while Mazeika improved his average to .174 with a 2-for-3 performance that included a walk. Carpio was held hitless, going 0-for-3.
Oct. 23: Peoria 6, Scottsdale 1
Andres Gimenez and Ali Sanchez were the only Scottsdale batters to record multiple hits in Wednesday's loss to Peoria. The 2-for-5 night was a continuation of what's been a strong AFL performance for Gimenez. The shortstop is batting .358 in Arizona and has multiple hits in five of his past six games. Sanchez hasn't fared as well as Gimenez and is hitting .263, but he's been hot lately and has hits in four of his past five games, including a trio of multihit performances. Sanchez finished 2-for-3 and also drew a walk.
Oct. 22: Scheduled off day for all Arizona Fall League teams.
Oct. 21: Peoria 4, Scottsdale 3
Ali Sanchez was the key to Scottsdale's offense Monday, lacing a pair of RBI singles to keep the team close. His first RBI knock in the fourth came off the bat at 104.6 MPH, a lined shot up the middle. He promptly laced a ball to center in his next at-bat, also plating a run. His 2-for-4 performance raised his Fall League average to .229. Patrick Mazeika got the start behind the dish with Sanchez at first and threw out a pair of attempted basestealers. He went 0-for-3 at the plate with a walk, dropping his average to .140 in the process. Ryley Gilliam delivered a scoreless frame out of the 'pen for the Scorpions, with a fielding error behind him extending his outing. The right-hander pitched around it, notching a strikeout followed by a pair of groundouts to lower his ERA to 0.96. Blake Taylor worked his fifth consecutive scoreless appearance for Scottsdale. He worked around a pair of singles that muddled the basepaths, getting the Javelinas' three and four hitters out to escape the frame.
Oct. 20: Glendale 7, Scottsdale 2
Andres Gimenez was the star of the Scottsdale lineup Sunday, setting the table from the leadoff spot with three hits, two runs scored and an RBI. The 21-year-old hit his second homer of the fall in the third inning, singled in the sixth inning, then singled, advanced on an error and came around to score in the eighth. His .355 batting average is third among players with more than 10 at-bats in the Fall League.
Oct. 19: Glendale 5, Scottsdale 2
Mets prospects didn't fare well offensively as Ali Sanchez, Patrick Mazeika and Luis Carpio combined to go 1-for-12. Sanchez was the lone Mets' prospect to collect a hit as he went 1-for-4 and is batting .194 in Arizona.
Oct. 18: Scottsdale 4, Mesa 0
Andres Gimenez had his five-game hitting streak snapped on Friday night with an 0-for-4 performance as Scottsdale's leadoff hitter. The shortstop struck out twice, but he's still hitting .328 with an .898 OPS over the course of what has been an outstanding AFL campaign. Patrick Mazeika played first base and hit seventh and also came up empty, going 0-for-4 with a strikeout. He's now just 6-for-36 (.167) over 10 AFL games.
Oct. 17: Scheduled day off for all Arizona Fall League teams.
Oct. 16: Scottsdale 3, Mesa 0
Andres Gimenez hit leadoff for Scottsdale and set the pace with a 2-for-4 night, raising his average to .352. After the club was no-hit through its first three frames, Gimenez recorded the first hit with a check swing that stayed fair inside the third-base bag. He kicked off the sixth with a line drive to left field that got past a diving outfielder, allowing the Mets' No. 3 prospect to show off his wheels as he pulled into third with his second fall triple. Gimenez has collected a multihit performance in each of his last three games. Patrick Mazeika got the start behind the plate and went 0-for-3 with a pair of strikeouts. The 26-year-old has yet to draw a walk with Scottsdale and has struck out nine times in 32 at-bats.
Ryley Gilliam struggled to find the strike zone during his two-inning stint, throwing just 16 of his 32 pitches for strikes. But he got outs when he needed to, including to finish off the eighth as he got a strikeout with runners at second and third. He has allowed just one earned run across 8 1/3 frames this fall with 10 strikeouts.
Oct. 15: Scottsdale 2, Salt River 1
Ali Sanchez got the start at third base and went 0-for-4. Sanchez has had a rough go of things in Arizona and has just two hits over his past five games (13 at-bats). After going hitless in each of his past two games, Pat Mazeika got back in the hit column for the Scorpions. Mazeika went 1-for-3 and is hitting .207 in Arizona.
Blake Taylor picked up his second save in Arizona with a pair of scoreless innings for the Scorpions. He struck out two and has pitched to a 2.25 ERA.
Oct. 14: Scottsdale 6, Salt River 5
The streak was bound to end at some point. Left-hander David Peterson came into Monday night's start having allowed no earned runs over his first 10 2/3 Fall League innings. He danced in and out of trouble through two more scoreless on Monday, but then got torched for five runs in the third, leaving with two outs in the inning. His ERA went from 0.00 to 3.46 after being charged for five earned on eight hits over 2 2/3 innings of work. He walked three and struck out three.
Andres Gimenez had a pair of hits as Scottsdale's leadoff hitter, two singles at 99 mph and 100 mph off the bat, in five at-bats. The shortstop has hit in four straight (three two-hit games) and is now hitting .340 with a .920 OPS, showing the ability to impact the baseball more consistently. Ali Sanchez also picked up a pair of hits, including a double for his first extra-base hit of the fall, in three at-bats. Sanchez's sacrifice fly in the eighth brought Scottsdale to within one run, setting the stage for Logan Warmoth's two-run go-ahead single. While he did commit a throwing error, Sanchez also threw out D-backs prospect Gerardo Perdomo twice trying to steal. Luis Carpio played up the middle with Gimenez, at second base, and went 0-for-3 with a run scored.
Oct. 13: Scheduled day off for all Arizona Fall League teams.
Oct. 12: East 4, West 2
Here's how every player performed in the Fall Stars Game. More »
Oct. 11: Surprise 2, Scottsdale 0
Patrick Mazeika's Fall League average fell to .192 with an 0-for-2 performance, though the 25-year-old catcher cut down a basestealer at second base with a 1.85 second pop time in the third inning.
Oct. 10: Surprise 3, Scottsdale 1
Andres Gimenez singled twice and picked up his second AFL steal in a 2-for-4 outing for Scottsdale on Thursday, while also making an impressive diving play in the field. No. 17 prospect Ali Sanchez went 0-for-4 with a strikeout. Ryley Gilliam (No. 16) came on for the seventh inning against Surprise and allowed one unearned run on two hits with two strikeouts in his frame. Blake Taylor threw the ninth for Scottsdale, working a perfect inning with one strikeout.
Oct. 9: Peoria 3, Scottsdale 1
Patrick Mazeika's average dropped to .208 after an 0-for-4 night.
Oct. 8: Peoria 3, Scottsdale 2
Andres Gimenez reached base three times Tuesday, going 1-for-3 with a triple and two walks from atop Scottsdale's lineup. The Mets' No. 3 prospect is having a strong campaign in his second AFL tour, batting .317 through 11 games. Luis Carpio went 0-for-3 with a walk, though he did hit a 101.8-mph lineout to center field. Ali Sanchez replaced Joey Bart in the Scorpions' lineup and drew a walk in his only plate appearance.
Oct. 7: Scheduled day off for all Arizona Fall League teams.
Oct. 6: Scottsdale 6, Glendale 5
Andres Gimenez hit a pair of doubles and scored two runs in Scottsdale's win over Glendale. The Mets' No. 3 prospect (MLB No. 92) reached via a hit-by-pitch in his first trip to the plate, hit a double to left field in the fifth and then added an RBI double in the sixth to finish 2-for-4. The 21-year-old middle-infielder is performing well in his second straight Fall League campaign, batting .316 with 12 hits and 14 RBIs over his first 10 contests in the desert.
Oct. 5: Navojoa 4, Scottsdale, 1
The Scorpions did their use-every-Mets-pitcher thing on Saturday as David Peterson, Jordan Humphreys, Ryley Gilliam and Blake Taylor covered all nine innings in a 4-1 loss to Navojoa. Peterson allowed a pair of unearned runs in a four-inning start for Scottsdale, keeping his Fall League ERA at 0.00. The Mets' No. 7 prospect scattered five hits, walked one and recorded a pair of strikeouts, taking the loss. He's logged 10 1/3 innings across three starts without allowing an earned run this fall. Humphreys completed three innings in relief of Peterson but also allowed his first run of the fall. He owns a 0.93 ERA in 9 2/3 innings. Gilliam worked the eighth inning, giving up a run but also striking out two batters, and Taylor notched a pair of strikeouts during a perfect ninth.
Patrick Mazeika went 1-for-4, driving in Scottsdale's only run with a fourth-inning single. Ali Sanchez finished 0-for-2 but did reach base twice via a walk in the contest.
Oct. 4: Scottsdale 6, Mesa 5 (10 innings)
Andres Gimenez scored the game-winning for Scottsdale as a placement runner in the 10th inning, but he went 0-for-4 at the plate. Luis Carpio finished 1-for-4 with a ground-rule double. The two are batting .294 and .333, respectively.
Oct. 3: Scheduled day off for all Arizona Fall League teams.
Oct. 2: Salt River 4, Scottsdale 2
Andres Gimenez notched the only extra-base hit of Wednesday's game for Scottsdale, doubling in a 1-for-4 day at the plate, driving in both runs the team put on the board against Salt River. It was the second double of the fall season for the Mets' No. 3 prospect. Ali Sanchez caught all nine innings and went 1-for-4 and scored a run, raising the No. 17 prospect's average to .214.
Oct. 1: Salt River 5, Scottsdale 2
Patrick Mazeika struck out twice as part of an 0-for-3 night at the plate.
Sept. 30: Scheduled day off for all Arizona Fall League teams.
Sept. 29: Scottsdale 17, Los Mochis 0
Andres Gimenez recorded Scottsdale's top exit velocity on Sunday when he laced a 106.7 mph single in the seventh inning, and he delivered a two-run double (99.7 mph) in the following frame to finish 2-for-5 with three RBIs and two runs scored. The Mets' No. 3 prospect (MLB No. 93) is off to a hot start this fall, batting .346 with 11 RBIs through seven games.
Sept. 28: Scottsdale 2, Surprise 0
Four Mets combined to throw a six-hit shutout for Scottsdale.
David Peterson gave up an infield single and a walk to the first two batters of the game, but he bounced back to strike out three straight to close out the first inning and went on to complete 3 1/3 scoreless frames in his second AFL start. The Mets' No. 7 prospect mixed four hits -- only one of which was barreled -- with three walks and struck out four in the outing. He also induced seven ground balls, five of which were converted to outs, and threw 38 of 68 pitches for strikes overall. The southpaw's fastball sat 90-93 mph with heavy sinking action, and he effectively attacked hitters on both sides of the plate with his sharp breaking ball (82-84 mph) and changeup (83-84). He's yet to allow a run in 6 1/3 innings this fall.
Right-hander Jordan Humphreys (Mets' No. 22) pitched well in relief of Peterson, earning the win for Scottsdale after tossing 3 2/3 scoreless innings during which he allowed just two hits. Ryley Gilliam (No. 16) showed a lively 95 mph fastball and sharp curveball as he pitched around an outfield error to complete a scoreless eighth inning, and left-hander Blake Taylor struck out three straight batters after issuing a leadoff walk in the ninth to record his first AFL save.
Andres Gimenez went 1-for-4 but swung the bat better than his final line might suggest. His single was barreled, as was his flyout to deep left field in the ninth. The Mets' No. 3 prospect (MLB No. 93) is batting .333 this fall. Ali Sanchez (No. 17) was held hitless, going 0-for-4, but he handled Peterson well behind the plate and picked off a runner at first base. Luis Carpio (No. 28) sports a .364 average this fall after going 1-for-4 with a run on Saturday.
Sept. 27: Surprise 4, Scottsdale 3
Catcher Patrick Mazeika delivered a two-run double in the sixth inning to help power Scottsdale past Surprise. He's batting .308 in the AFL after a 1-for-4 showing on Friday.
Sept. 26: Thursday's game between Scottsdale and Peoria was rained out and will not be made up.
Sept. 25: Scottsdale 8, Mexicali 1
Andres Gimenez hit his first homer of the AFL and he certainly made it count. The Mets' No. 3 prospect hit a grand slam -- with a 101.2 mph exit velocity -- in the eighth inning of Scottsdale's win over Mexicali. Gimenez hit a career-high nine homers over 117 games with Double-A Binghamton this season and is hitting .353 through five games so far in Arizona. While the grand slam was certainly the highlight, Gimenez put forth a complete effort Thursday. The 21-year-old made some solid plays defensively, finished 2-for-3 at the plate and also swiped a base.
Ali Sanchez put Scottsdale on the board with a two-run single in the fourth inning. He later drew a pair of walks and finished 1-for-2 with two runs scored. Blake Taylor gave up one run on one hit in his one inning on the mound.
Sept. 24: Mesa 8, Scottsdale 4
Andres Gimenez was a standout at the plate as he drove in three of Scottsdale's four runs in the Scorpions' loss to Mesa. He plated Luis Carpio with a single in the third inning and then fueled the Solar Sox's attempted comeback in the ninth with a two-run knock to finish 2-for-4 from the bottom of the lineup. Carpio also collected two hits, including a ringing double off the left-center-field wall to open the fifth inning. On the mound, right-hander Ryley Gilliam allowed two unearned runs in 1 1/3 innings but showed impressive stuff in a 94-95 mph fastball with late life that he paired with a high-spin-rate breaking ball in the low 80s.
Sept. 23: Scheduled day off for all Arizona Fall League teams.
Sept. 22: Salt River 11, Scottsdale 4
Patrick Mazeika finished 0-for-4.
Sept. 21: Glendale 1, Scottsdale 0
Lefty David Peterson (No. 7 prospect) is coming off of a solid year for Double-A Binghamton, where he finished fifth in the Eastern League with 122 strikeouts in 116 innings pitched, and a solid Arizona Fall League campaign could provide a springboard to the big leagues in 2020. If his first start for Scottsdale is any indication, he'll be ready. The 2017 first-round pick went three innings on Saturday night, allowing just one hit and one walk while striking out four. He mixed in his offspeed stuff particularly well.
Want one more K from #Mets LHP David Peterson? Ok, here you go. More offspeed nastiness to end the third. 3 IP, 1 H, 1 BB, 4 Ks pic.twitter.com/0ZsrbaMxvZ

— Jonathan Mayo (@JonathanMayo) September 22, 2019
Right-hander Jordan Humphreys (No. 22) missed all of 2018 and almost all of '19, appearing in just two Gulf Coast League games, following Tommy John surgery. He shook the rust off well in his AFL debut, following Peterson and putting up three scoreless innings of his own. He allowed two hits and a walk while striking out three. Blake Taylor was just as effective in his first inning of work, retiring the side in order in the seventh. But in the eighth, the lefty who was traded for Ike Davis back in 2014 gave up back-to-back doubles to Cardinals third baseman Elehuris Montero and Dodgers infielder Omar Estevez to get saddled with the loss.
No. 3 prospect (No. 93 in MLB) Andres Gimenez was the only Mets position player in the lineup, hitting ninth and playing shortstop for Scottsdale. After his 0-for-3 showing with two strikeouts, the 21-year old is 2-for-10 over his first three games.
Sept. 20: Scottsdale 3, Glendale 2
No. 3 prospect (No. 93 in MLB) Andres Gimenez started at shortstop and hit ninth for the Scottsdale Scorpions in his second AFL start on Friday. The 21-year-old infielder went 1-for-4 with a run scored and is 2-for-7 with a double over his two games of action. No. 17 prospect Ali Sanchez started behind the plate for the Scorpions and went 1-for-4 with a strikeout. But he made a significant defensive contribution, twice throwing out a runner trying to advance on a wild pitch (both times it was Dodgers infielder Omar Estevez). The big one came in the fifth inning when Estevez tried to score from third and Sanchez made a perfect throw to Braves pitcher Brandon White covering the plate. No. 28 prospect Luis Carpio made his AFL debut on Friday. Serving as Scottsdale's DH, the infielder went 1-for-3 with a walk and a strikeout.
Sept. 19: Scottsdale 8, Surprise 6
No. 26 prospect Patrick Mazeika got the start at catcher on Thursday for Scottsdale and went 3-for-5 with a double. Mazeika, who was selected in the eighth round of the 2015 Draft, repeated the Double-A level with Binghamton in 2019, hitting .245 with a career-high 16 home runs and a .738 OPS. He'll be sharing catching reps for Scottsdale with No. 19 MLB prospect Joey Bart and fellow Mets prospect Ali Sanchez.
On the mound, right-hander Ryley Gilliam allowed two runs – both unearned – over two innings of work with one strikeout on 30 pitches.
Sept. 18: Scottsdale 5, Mesa 4
Andres Gimenez hit what would prove to be a game-winning RBI double in the bottom of the ninth to earn a 5-4 win for the Scorpions. The No. 93 prospect in baseball finished the game 1-for-3 with a walk and that crucial run batted in. Playing as a 20-year-old at the Double-A level, Gimenez batted .250 with nine home runs and 28 stolen bases for Binghamton this season. Ali Sanchez entered the game as a defensive replacement at first base in the ninth inning but did not get a chance to bat.