5 Mets who should be in the Hall of Fame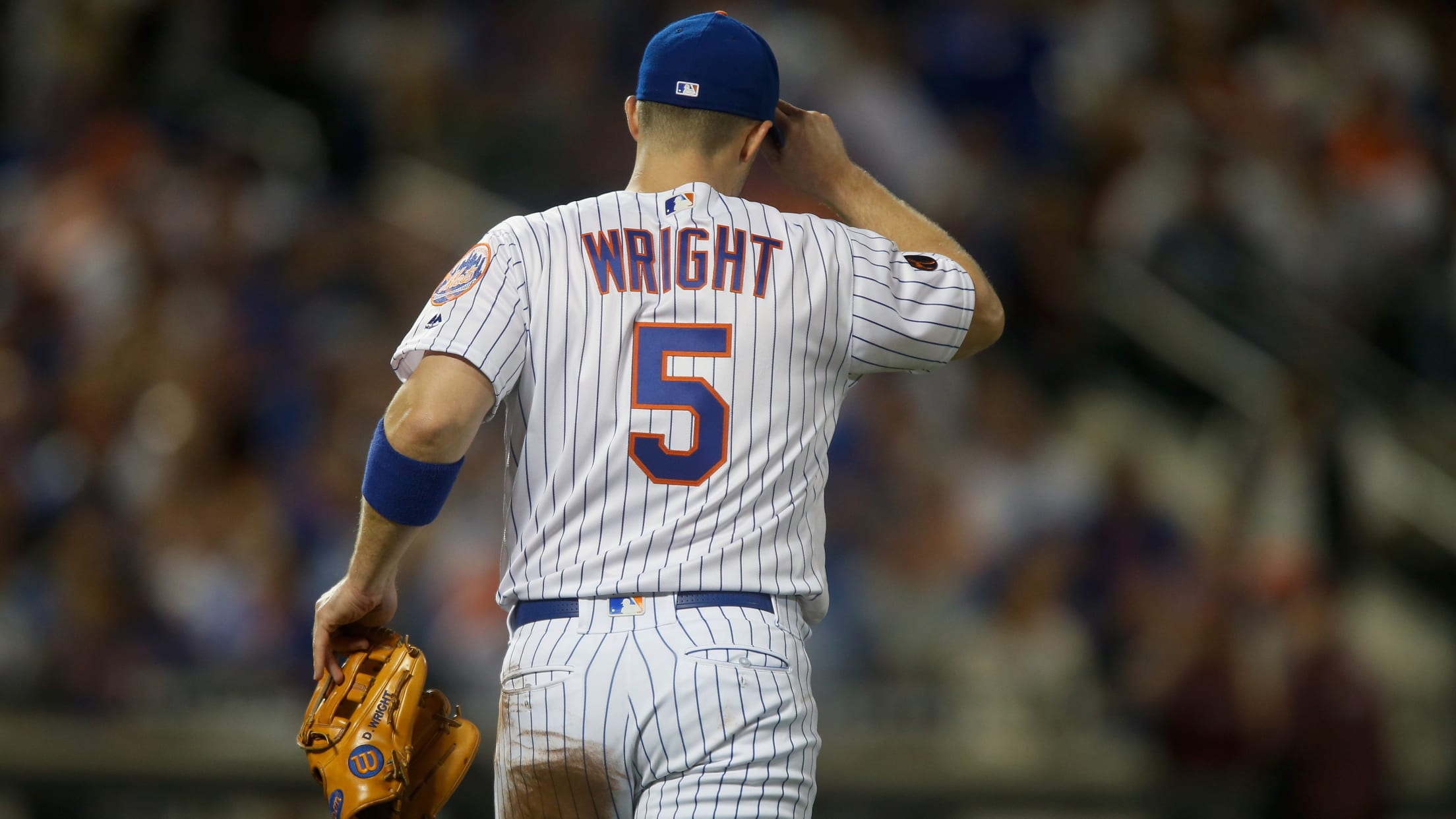 NEW YORK -- When Mike Piazza entered the National Baseball Hall of Fame in 2016, he became the second player -- after Tom Seaver -- enshrined with a Mets cap on his plaque. Many other Hall of Famers have passed through Flushing on their way to Cooperstown, however, from Willie
NEW YORK -- When Mike Piazza entered the National Baseball Hall of Fame in 2016, he became the second player -- after Tom Seaver -- enshrined with a Mets cap on his plaque. Many other Hall of Famers have passed through Flushing on their way to Cooperstown, however, from Willie Mays to Gary Carter to Tom Glavine and Pedro Martinez.
Still more have come close to the Hall and fallen short. Here are the five greatest players to spend significant portions of their careers with the Mets but not make it to Cooperstown … at least not yet.
(Note: for the purposes of this exercise, active players such as Jacob deGrom are excluded from the list.)
1) Keith Hernandez (career WAR: 60.3)
It is with bewilderment that many around the game accept Hernandez's continued absence from the Hall of Fame. The 1979 National League MVP Award winner and arguably the greatest first base defender in history, Hernandez was also one of the purest left-handed hitters of his generation. He retired with a .296 career average, 162 home runs, 426 doubles and of course a record 11 Gold Glove Awards as a first baseman over 17 seasons with the Cardinals, Mets and Indians. Anecdotally, he was the soul of the '86 World Series champion Mets.
Hernandez never appeared on more than 10.8 percent of Hall of Fame ballots when he was eligible for induction via the Baseball Writers' Association for America. More recently, he has been passed over by the Veterans Committee and Modern Baseball Era Committee, the latter of which did not even consider him for election in 2019. Perhaps that will change when the committee next convenes in '23. Perhaps not. Either way, Hernandez is one of the greatest Mets not currently in the Hall.
2) Carlos Beltrán (career WAR: 70.1)
Statistically, Beltrán is the most accomplished Met without a plaque upstate. That may be simply because he's not yet eligible; Beltrán will appear on the ballot for the first time as a Class of 2023 hopeful. When he does, Beltrán will try to overcome any ill will that developed following his implication in the Astros' sign-stealing scandal.
Taking sign stealing out of the equation, Beltrán is a surefire Hall of Famer. He hit .279 with 435 homers and 312 stolen bases, thriving as one of the top switch-hitters of his generation. Although Beltrán wasn't always universally beloved, he turned his seven-year, $119 million deal with the Mets into arguably the most fruitful free-agent contract in franchise history. Beltrán also accomplished plenty elsewhere, winning American League Rookie of the Year honors with the Royals in 1999, making nine All-Star teams over a 20-year career, and claiming his first World Series title with the Astros in 2017.
3) David Cone (career WAR: 61.6)
Cone has more career WAR than Hall of Famers Don Drysdale, Jim Bunning, Whitey Ford and Sandy Koufax, among others. His career ERA+ eclipses that of Warren Spahn or Bert Blyleven. Cone compiled about a third of that production during his first stint with the Mets from 1987-92, and most of the rest with the Royals and Yankees.
Had Cone become eligible for Cooperstown a decade later, he might have garnered more support through an analytical case. As it was, only 3.9 percent of voters supported him during his only year on the ballot in 2009 -- likely dinging him for his 194-126 career record. Cone could still make it to the Hall through the Today's Game committee, which will next meet to discuss the Class of '23. But he remains a borderline Hall of Famer even through the lens of more modern statistics.
4) David Wright (career WAR: 49.2)
An element of what-could-have-been will always color the careers of the final two players on this list. For Wright, a debilitating series of injuries prevented him from turning several Hall of Fame-caliber seasons into a ticket to Cooperstown.
• When Wright became 'The Captain'
That's not to diminish what Wright accomplished over 14 years in Flushing. He is the team's all-time leader in hits (1,777), doubles (390), walks (762), runs (949), RBIs (970) and more, and was the fourth captain in franchise history. Wright made seven NL All-Star teams, establishing a Hall-worthy career arc when he hit .311/.394/.534 with 116 home runs and 86 stolen bases from 2005-08. The following season, the first of many significant injuries popped up for Wright, who nonetheless remained the face of the franchise through his retirement in '18.
Wright won't be eligible for Cooperstown until the Class of 2024, and he's unlikely to garner much national support when he is. Nonetheless, he is a surefire bet to gain induction into the Mets Hall of Fame and to have his No. 5 retired at Citi Field.
5) Dwight Gooden (career WAR: 48.2)
Gooden's three-season stretch from 1984-86 ranked among the most spectacular runs in franchise history, encapsulating a trio of NL All-Star appearances, a Rookie of the Year Award and a Cy Young plaque. Gooden posted a 2.28 ERA and a 155 ERA+ over those years, doing plenty to aid the Mets' 1986 World Series run.
Had injuries and off-field issues not interfered, Gooden would have ended his career as a surefire Hall of Famer. As it was, he struggled to stay productive, earning just 37 of his 194 career victories after his 30th birthday (despite a no-hitter at age 31). Gooden lasted just one year on the BBWAA Hall of Fame ballot, earning 3.3 percent of the vote. He's never appeared on a Veterans Committee or Era Committee ballot and is unlikely to enter Cooperstown in the future.
Honorable mentions
Despite compiling more than 70 percent of his career WAR with the White Sox, Robin Ventura (56.1) spent three impactful years with the Mets. His "grand slam single" remains one of the enduring moments in team history. … John Olerud (58.1 career WAR) was his generation's answer to Hernandez: a slick-fielding, sweet-swinging, left-handed first baseman. He spent only three years in Flushing, but they were three of the better seasons of his career. … Darryl Strawberry (42.2) was an eight-time All-Star and the 1983 NL Rookie of the Year Award winner. He finished as the Mets' all-time home run leader (252), but like Gooden, he saw his production crater in his 30s. … Billy Wagner (27.8) could still earn election with five years left on the ballot. His lifetime statistics compare favorably to just about every reliever in Major League history.