Reliever McGowan called up from Triple-A
Right-hander likely to make debut against Yankees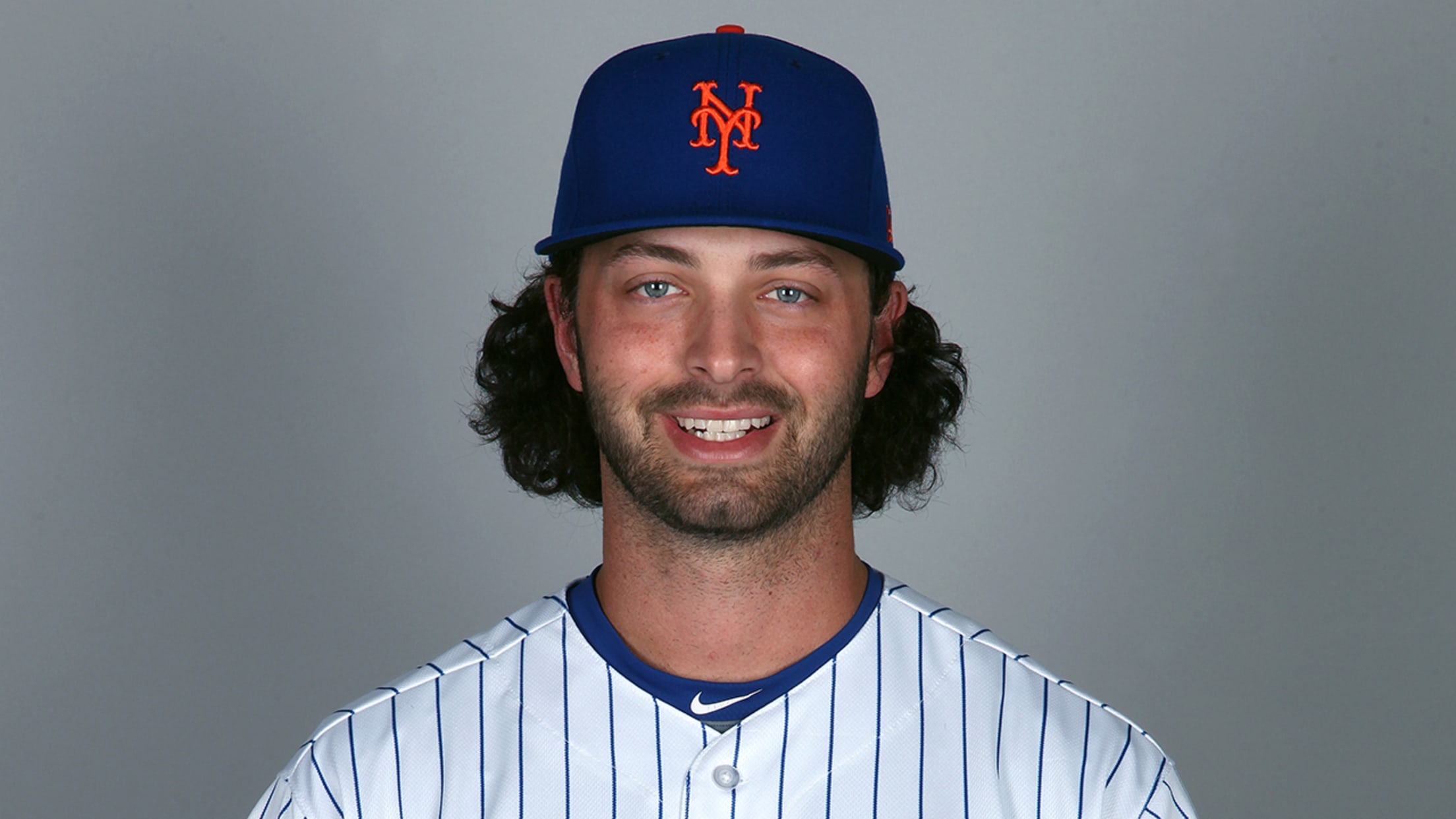 Kevin McGowan was the Mets' 13th-round Draft pick in 2013. (Getty Images) (Eliot J. Schechter/Getty Images)
PHILADELPHIA -- Imagine Kevin McGowan's anxiousness Sunday morning when he arrived at Chicago's O'Hare Airport, fresh off a flight from El Paso, Texas. McGowan had but a few hours to get from O'Hare to Philadelphia. Even with perfect timing, he figured, he might make it for the third or fourth
PHILADELPHIA -- Imagine Kevin McGowan's anxiousness Sunday morning when he arrived at Chicago's O'Hare Airport, fresh off a flight from El Paso, Texas. McGowan had but a few hours to get from O'Hare to Philadelphia. Even with perfect timing, he figured, he might make it for the third or fourth inning of the Mets' 6-2 win over the Phillies.
Then McGowan heard the news. Flight delay. By the time McGowan landed in Philadelphia, waited for his bags and caught a car to Citizens Bank Park, it was the eighth inning. He slipped into his uniform and walked into the dugout for the first time as a big leaguer.
"Nothing can really describe it," McGowan, 25, said. "It hasn't sunk in really."
Presciently, McGowan had instructed his parents to meet him not in Philadelphia but New York, where the Mets are set to open a four-game Subway Series on Monday at Yankee Stadium. There, McGowan is likely to make his big league debut, after taking the roster spot of departed second baseman Neil Walker.
In 44 appearances for Triple-A Las Vegas, the right-hander posted a 4.06 ERA with 55 strikeouts in 62 innings. That ERA was the lowest of any 51s pitcher with at least 40 innings.
"He's got a good arm," Mets manager Terry Collins said of the Mets' 13th-round Draft pick in 2013. "I don't get too caught up in pitching stats in Vegas, in the Coast League."
In the Majors, McGowan will jockey for innings with Chasen Bradford, Erik Goeddel, Paul Sewald, Josh Smoker and others, all of them looking to prove their worthiness for the 2018 bullpen.
Consider it part of a larger youth movement. Over the past three weeks, the Mets have debuted four rookies: their top-ranked prospect, shortstop Amed Rosario; second-ranked first baseman Dominic Smith; Sunday's starting pitcher, Chris Flexen; and McGowan.