Mets face decision on Collins as season wanes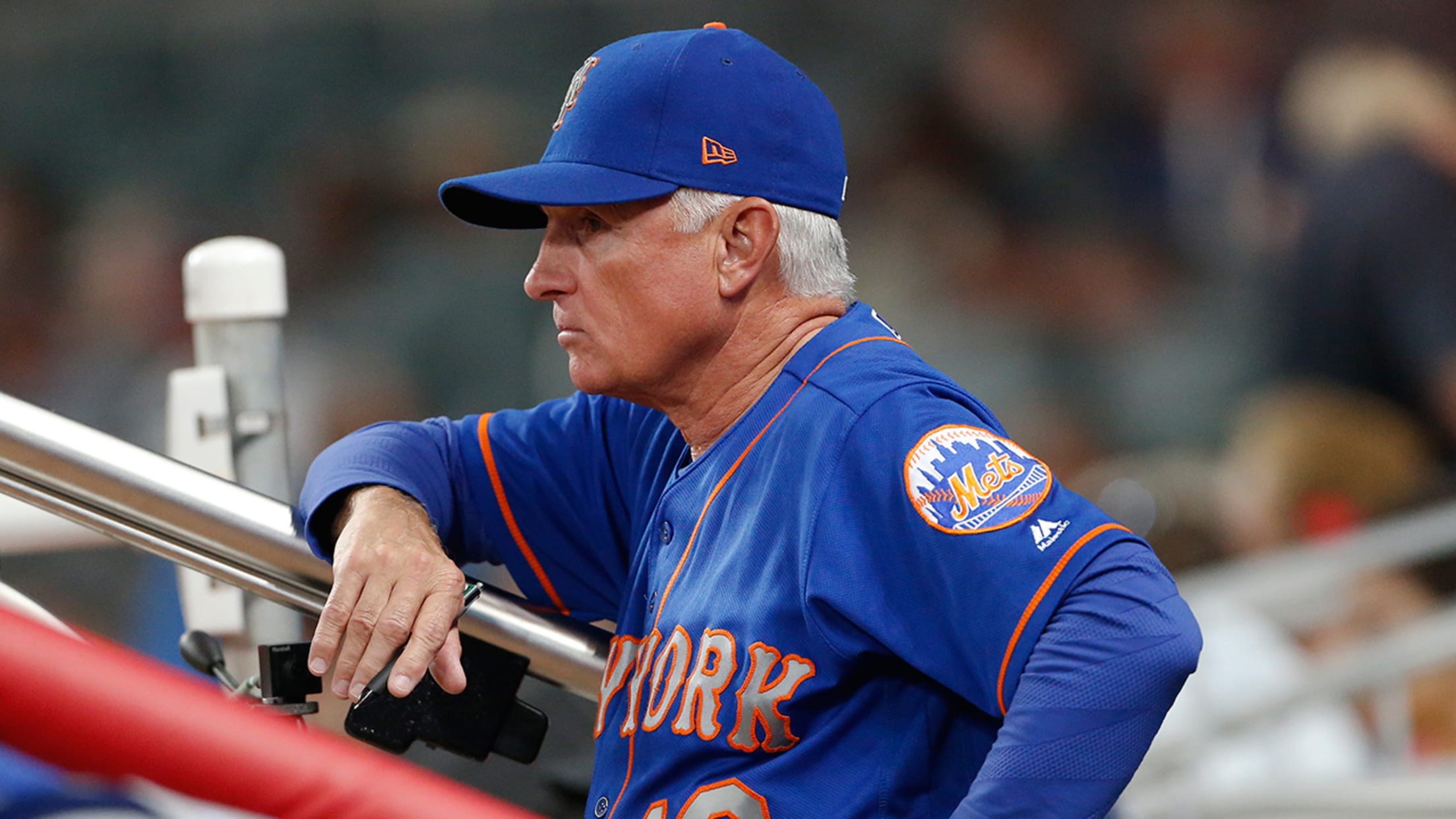 Terry Collins is 547-578 over seven seasons with the Mets. (AP)
NEW YORK -- In one dugout Friday at Citi Field sat Dusty Baker, Major League Baseball's second-oldest manager at age 68. Baker, whose postseason-bound Nationals used a lineup full of reserves in the Mets' 7-6 win, appears to boast plenty of job security as his contract expires.In the other dugout stood
NEW YORK -- In one dugout Friday at Citi Field sat Dusty Baker, Major League Baseball's second-oldest manager at age 68. Baker, whose postseason-bound Nationals used a lineup full of reserves in the Mets' 7-6 win, appears to boast plenty of job security as his contract expires.
In the other dugout stood Terry Collins, born three weeks before Baker in 1949. Collins is also in the final days of his contract, though his future is far murkier.
Most Mets officials have operated for weeks under the assumption that Collins will not be back next season, though the team will not make a final decision until early October. After guiding the Mets to back-to-back postseasons for just the second time in their history in 2015 and '16, Collins is cruising toward a fourth-place finish this year. His roster has turned over significantly since the Mets' World Series run just two years ago.
The franchise's longest-tenured manager, Collins is 547-578 over seven seasons. Already, rumors are sprouting about the identity of his successor, a topic the Mets -- for now -- consider taboo.
"We've had very few of those conversations," general manager Sandy Alderson said of Collins' future. "That situation will be resolved very shortly after the end of the season. Beyond that, we're just not getting into sort of a public conversation about it."
If Collins does not return as manager next season, he could retire or attempt to land a job elsewhere in the organization, or possibly with another team. In any of those scenarios, he is entering his final days behind the dugout rail -- a thought that Collins insists is not occupying much space in his mind.
"I was asked that the other day by one of the guys, and the answer is no," Collins said. "I've got enough on my plate trying to figure out this pitching, trying to figure out how to get guys playing time. That's where the focus is going to be. It'll be there for certainly the next 10 days."
Collins isn't the only prominent Mets figure with an expiring contract; Alderson, too, is guaranteed nothing beyond this year. But the 69-year-old has spoken openly about his vision for the 2018 team in recent months, and the working assumption among Mets officials is that he will be back next season.
Still, Alderson has no desire to discuss his future openly until October.
"We will talk about that at the end of the season as well," Alderson said. "I can't tell you that there's clarity. And if there were clarity, I probably wouldn't discuss it at this point. I've said we'll do that at the end of the season, and I think that's how we'll leave it."