Cherington, Duquette not among GM candidates
LaRocque, Melvin, Ng likely to interview; Mets shaking up player development system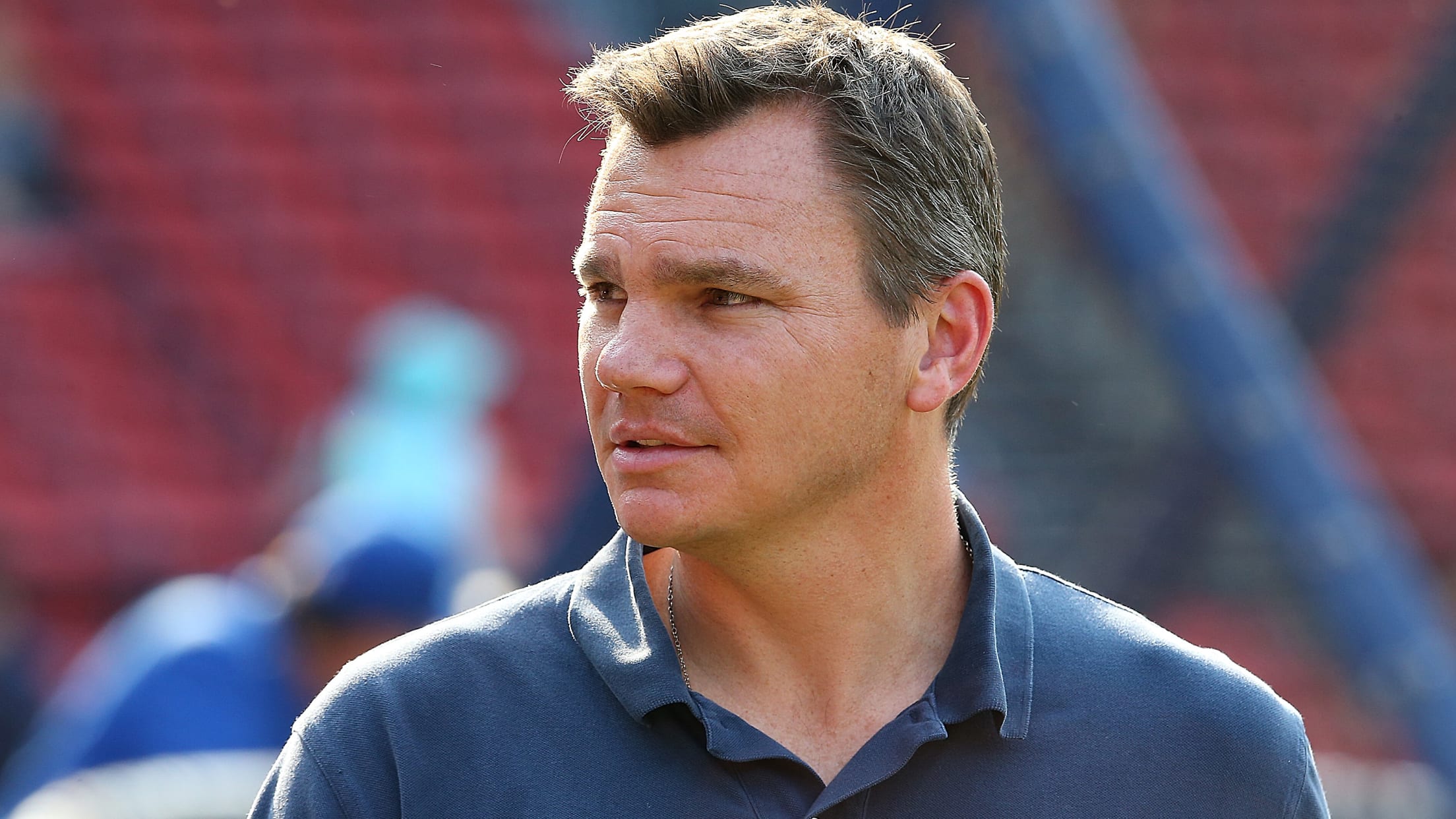 BOSTON, MA - JUNE 12: Ben Cherington, general manager of the Boston Red Sox, leaves the field before a game with the Toronto Blue Jays at Fenway Park on June 12, 2015 in Boston, Massachusetts. (Photo by Jim Rogash/Getty Images) (Jim Rogash/Getty Images)
BOSTON -- Slowly, the Mets' search for their next general manager is narrowing in scope. Three significant names -- Ben Cherington, Dan Duquette and Thad Levine -- fell off the list of possibilities this week, though plenty of others remain as the Mets continue the process of scheduling interviews.Cherington, the
BOSTON -- Slowly, the Mets' search for their next general manager is narrowing in scope. Three significant names -- Ben Cherington, Dan Duquette and Thad Levine -- fell off the list of possibilities this week, though plenty of others remain as the Mets continue the process of scheduling interviews.
Cherington, the Blue Jays' vice president of baseball operations and an architect of three World Series championships in Boston, withdrew his name from consideration for both the Mets' and Giants' GM jobs, according to a source, while Levine, the Twins' GM, declined an invitation to interview. Another source said the Mets have no plans to meet with Duquette, a longtime GM in Boston and Baltimore whose contract the Orioles declined to renew.
But the pool of potential candidates remains deep. Cardinals director of player development Gary LaRocque and Brewers senior advisor Doug Melvin are scheduled to receive interviews, according to industry sources. Major League Baseball senior vice president of baseball operations Kim Ng is also reportedly scheduled to interview.
LaRocque has New York ties as the Mets' former scouting director, director of player development and assistant GM. In the first of those jobs, he played a significant role in the Mets' drafting of David Wright.
Melvin has spent years in the front offices of the Rangers and Brewers, leading the former to three postseason appearances and guiding the latter to its current berth in the National League Division Series.
Ng, a former assistant general manager with the Yankees and Dodgers, has been with MLB since 2011.
The Mets have not confirmed any of those interviewees and do not expect to speak publicly on the matter until they reach the second round of the process. In his last public comments, chief operating officer Jeff Wilpon said he is seeking a candidate with skills bisecting the scouting and analytical worlds.
"We're going to learn a lot by going through the process and letting that play out," Wilpon said. "We want to find somebody that's going to help us build something for the long term, that's going to be sustainable so that we can get the fans back here to really enjoy this ballpark, enjoy the team and help us move forward."
GM aside, the team has begun shaking up its player development system. According to sources, the Mets will not renew the contracts of Double-A pitching coach Frank Viola and hitting coach Val Pascucci, Class A Advanced St. Lucie pitching coach Marc Valdes, rookie-level Kingsport manager Sean Ratliff and two members of the Minor League training staff.