Mets, Giants begin deep dives in GM hunts
Formal interviews won't take place until after end of regular season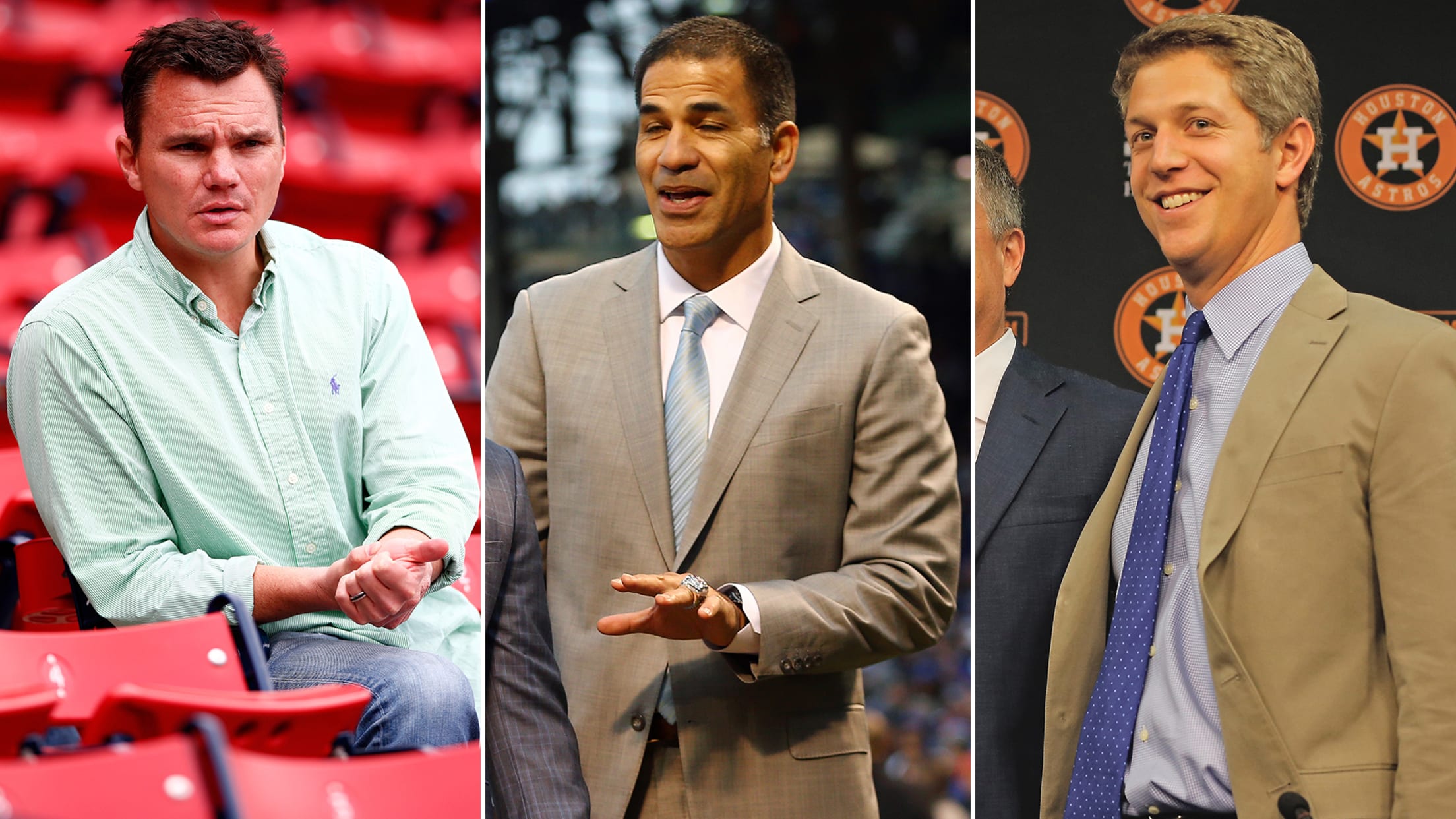 When National League baseball returned to New York with the expansion Mets nearly 60 years ago, the team's colors -- blue and orange -- were chosen in tribute to the Dodgers and Giants, their NL forebears who moved to the West Coast several years before.Now, the Mets and Giants are
When National League baseball returned to New York with the expansion Mets nearly 60 years ago, the team's colors -- blue and orange -- were chosen in tribute to the Dodgers and Giants, their NL forebears who moved to the West Coast several years before.
Now, the Mets and Giants are linked once more, through parallel searches for new chief executives of baseball operations that are certain to dominate off-field industry conversation over the coming weeks.
Neither team's hiring process has advanced especially far, sources say, with most of the formal interviews waiting until after the end of the regular season.
The Mets and Giants could prove to be the only Major League teams hiring a new leader in baseball operations this offseason, although the Orioles have not ruled out the possibility of making a change.
The contract of Baltimore executive vice president of baseball operations Dan Duquette expires at the end of this season. John Angelos and Louis Angelos are increasingly influential within the Orioles' ownership hierarchy, and they have not made clear publicly if they expect Duquette to return.
The Giants are inclined to hire an executive with recent experience in a team's baseball operations department, according to one person familiar with their search. Sources say the Giants are open-minded to bringing in two top executives from the outside -- for example, a president of baseball operations and a separate general manager. The new baseball operations chief, regardless of his or her title, will report to Giants president and chief executive officer Larry Baer.
Blue Jays vice president of baseball operations Ben Cherington is among the candidates the Mets are considering, sources confirmed to MLB.com. Cherington won a World Series ring as GM of the Red Sox in 2013, has handled the scrutiny of a major media market in the Northeast and currently resides in the New York area.
Cubs senior vice president Jason McLeod and Royals vice president J.J. Picollo are viewed as candidates for the Mets or Giants positions, because they -- like Cherington -- have experience working in both Major League operations and player development.
Picollo is credited with implementing the Royals' analytics department, which played a quietly significant role in Kansas City's 2015 World Series championship. McLeod, a San Diego native who worked with current Giants manager Bruce Bochy in the Padres organization, has won World Series rings with the Red Sox and Cubs.
Meanwhile, the background of Brewers vice president of scouting Ray Montgomery holds appeal for the Mets. Montgomery grew up near New York, attended Fordham University, reached the Majors as an outfielder with the Astros in the 1990s and has assumed some Major League responsibilities in addition to his primary work in amateur scouting.
Baer's stated desire to hire a next-generation general manager in San Francisco could lead him to interview younger executives who have reached the assistant GM level or higher, including Chaim Bloom (Rays), Jared Porter (D-backs) and Mike Elias (Astros).
Jon Paul Morosi is a reporter for MLB.com and MLB Network. He has also covered baseball for FOX Sports, the Detroit Free Press, and the Seattle Post-Intelligencer.