Bruce makes spring debut at first base
Mets right fielder says he felt comfortable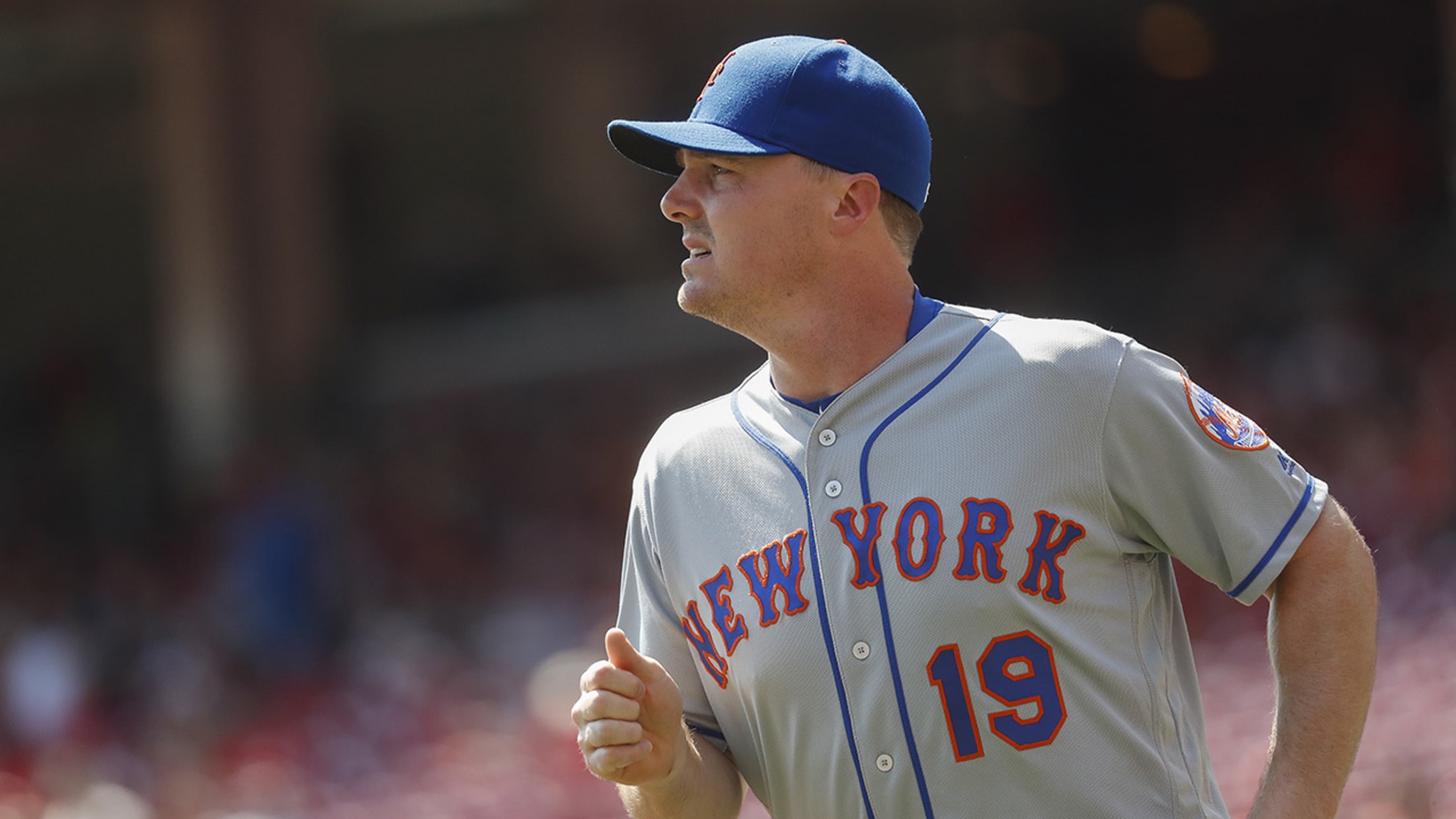 Jay Bruce made the transition to first base on Tuesday against the Astros and was happy with his performance. (AP) (John Minchillo/AP)
WEST PALM BEACH, Fla. -- It's been a while since Jay Bruce played first base, but the Mets' right fielder looked rather comfortable at the infield position, playing four innings there on Tuesday in a 2-1 win over the Astros at The Ballpark of the Palm Beaches."Well, no one got
WEST PALM BEACH, Fla. -- It's been a while since Jay Bruce played first base, but the Mets' right fielder looked rather comfortable at the infield position, playing four innings there on Tuesday in a 2-1 win over the Astros at The Ballpark of the Palm Beaches.
"Well, no one got hurt, so that's a good sign," he said with a smile. "I've played first base a lot in my life, not very much in the big leagues."
Bruce has played a total of three Major League games at first base, all with Cincinnati during the 2014 season. He committed two errors in 16 chances with 14 putouts.
His day was highlighted by a nifty scoop of a throw from behind third base from Wilmer Flores that resulted in the third out of the second inning and a giant smile for Bruce heading into the dugout.
Flores went down the line to field a sharp ground ball off the bat of Astros right fielder Teoscar Hernandez. The strong throw came to Bruce on a short-hop and he picked it like a seasoned veteran just ahead of Hernandez crossing the bag.
In addition, he smoothly fielded a grounder and flipped to Mets starter Jacob deGrom for the final out of the fourth inning.
"I need to get the ball to Jake a little quicker, but overall I felt comfortable," Bruce said. "It's definitely faster and it's different, but it was fun. That was my biggest thing; I just wanted to play baseball."
With Mets first baseman Lucas Duda battling back problems, manager Terry Collins is making sure all his bases are covered, experimenting with a couple of different looks there just in case those issues linger into the regular season.
Duda played on Tuesday, as the Mets' designated hitter. He homered on Monday in a 6-4 win over the Marlins in Port St. Lucie. Duda is 6-for-19 this spring with two homers and six RBIs in seven games.
Glenn Sattell is a contributor to MLB.com and covered the Mets on Tuesday.