Regular meetings keeping Mets on same page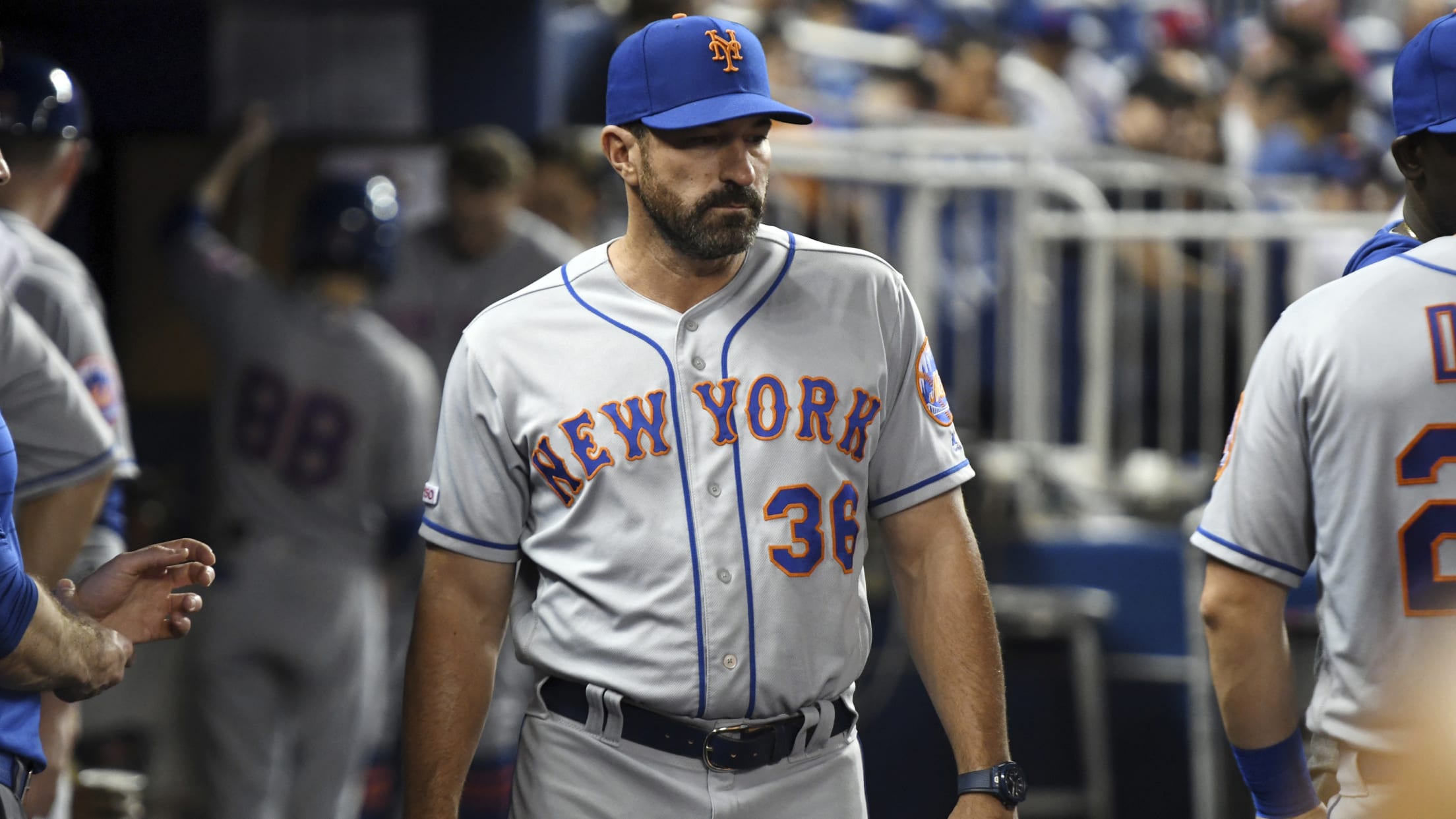 NEW YORK -- Meet the Mets, who like to meet in meetings. Unsatisfied with his team's communication in his first year as manager, Mickey Callaway is taking a different tact this season. The Mets are holding team meetings before the first game of every series to discuss issues that arise
NEW YORK -- Meet the Mets, who like to meet in meetings.
Unsatisfied with his team's communication in his first year as manager, Mickey Callaway is taking a different tact this season. The Mets are holding team meetings before the first game of every series to discuss issues that arise over the normal course of play. It's something relatively unique in Major League Baseball, where players often gather together -- but rarely all at once. Hitters and pitchers largely stay separate as they go through their routines. As such, the phrase "team meeting" typically takes on a negative connotation, as managers tend to call them mostly after troublesome losses.
The Mets are trying to eliminate that stigma.
"It's just furthering our communication," Callaway said. "It's something that's not done in Major League Baseball. You don't have a lot of meetings. And we wanted to make sure that we're not only having meetings when things are going bad. They can expect communication every day. And I think it's something that has been effective."
The exercise began in Spring Training, when Callaway and his coaches came up with the idea of regular meetings. They proposed it to a few veterans, who were on board, and so the Mets began conducting daily group sessions before their workouts.
Since the regular season began, the team has cut back to just the first game of every series -- tacking a full team meeting onto the usual routine of hitter and pitcher scouting meetings. Callaway also generally re-enters the clubhouse shortly after games to offer a quick word of encouragement or advice.
In addition to the manager, Robinson Cano has been particularly vocal in these meetings, establishing himself as a clubhouse leader with a new team.
"There's a lot more just talking about the things that we're doing right and the things we need to get better at," outfielder Michael Conforto said. "Especially with how long the season is, it's easy to just kind of go through the motions: after a game, win or lose, everybody gets in the shower, eats and gets out of here. To break it up a little bit and spend a little bit of time discussing what's going on. … I think that's a refreshing thing."
Roster move
Seeking to bolster their struggling relief corps, the Mets recalled Corey Oswalt from Triple-A Syracuse on Wednesday, optioning fellow right-hander Tim Peterson.
A starter in the Minors, Oswalt will serve as a long man out of New York's bullpen.
"The way things have been going lately, when we're down, we need to hold it closer," Callaway said. "We feel like Corey can come in and maybe throw two or three innings and do just that. The way we're swinging the bats, especially late in the game, we have to keep these games a little bit closer so we're in striking range. And we feel like that's going to be his role for now."
That issue was particularly stark in Tuesday's 14-8 loss to the Twins, who scored eight runs off New York's bullpen to dampen an ensuing comeback. Mets relievers also allowed six runs in Sunday's loss to the Nationals and four in Saturday's victory. They entered Wednesday's game 24th in the Majors with a 6.37 bullpen ERA.
Oswalt is intriguing in that he added several ticks of velocity this spring, routinely pitching into the mid-90s after averaging 90 mph with his fastball in 17 big league games last season. In his lone start at Syracuse earlier this month, Oswalt struck out five in 5 2/3 innings.
Injury update
Todd Frazier (strained left oblique) was off Wednesday after starting each of the previous three games for Class A Advanced St. Lucie -- the last of them at shortstop. He should resume his rehab assignment on Thursday.