Mets, MLB unveil Boys & Girls Club renovations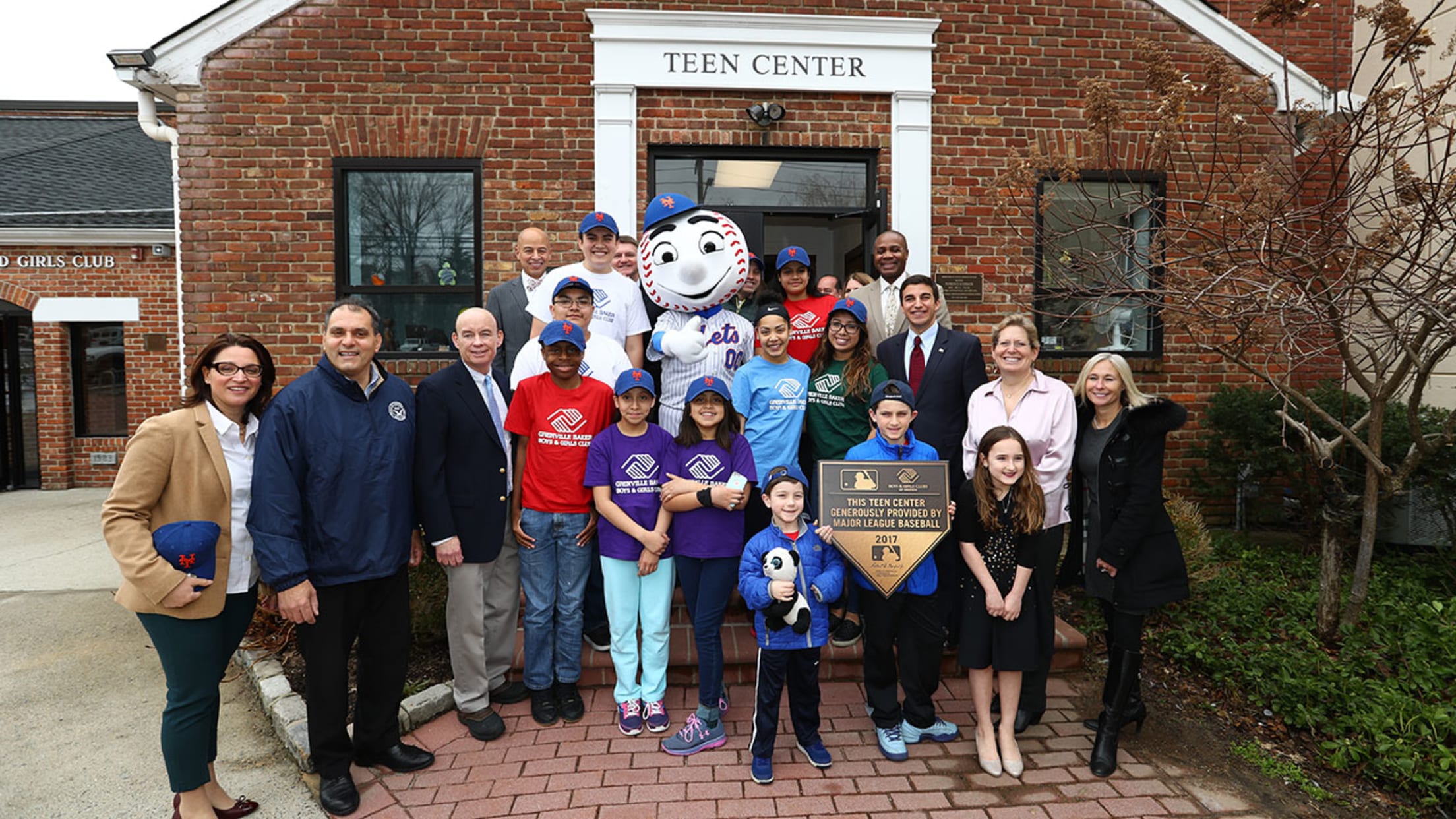 NEW YORK -- Major League Baseball participated Saturday morning in the second New York-area unveiling of a Boys & Girls Club in as many days, this one along with the Mets to help open a new teen center at the Grenville Baker Boys & Girls Club on Long Island as
NEW YORK -- Major League Baseball participated Saturday morning in the second New York-area unveiling of a Boys & Girls Club in as many days, this one along with the Mets to help open a new teen center at the Grenville Baker Boys & Girls Club on Long Island as a community-impact backdrop to the arrival of Opening Day.
Refurbishments at the Grenville Baker Boys & Girls Club include the creation of a "Healthy Lifestyles Snack Area" in the Teen Room, including kitchen cabinets, refrigerator and other appliances so members can create their own healthy meals. Additional upgrades include entertainment equipment and new computers for after-school work and research as well as new furniture, carpeting and other club modifications.
Attendees at Saturday's event in Locust Valley, N.Y., included Tom Brasuell, MLB vice president of community affairs; Michael Montesano, New York State assemblyman; Michele Johnson, Town of Oyster Bay councilwoman; Ramon Reyes, executive director of the Grenville Baker Boys & Girls Club; and Mr. Met.
MLB has been joined by the Mets and Yankees to celebrate "National Boys & Girls Club Week" with the two renovations, the first one Friday in the Bronx. These two projects are part of a $2 million commitment from MLB to renovate or refurbish area Boys & Girls Clubs in each MLB club market between 2016-20. The initiative calls for projects that range from renovations of areas of the Boys & Girls Clubs that are in disrepair to total makeovers of the interior, exterior and landscaping, and all projects are designed to help the club increase membership.
"They've done an amazing job converting two teen rooms," Brasuell said. "One's going to be for the younger teens, one for the older group. These rooms have been transformed from spaces that were a little dreary and outdated, and now they're very modern. They're a great space for kids to use computers, for the new technology. They'll be able to cook some of their own food in a new kitchenette space. It's just a fantastic new space for the kids."
Reyes said the renovation will help maximize the existing space to better serve their teenage members.
"Renovations like this one attract new teenagers, and once they are here, our staff will connect with them and convince them and get them involved in activities so they continue to come back," he said. "That happens because our staff cares enough, and they take the extra time to listen, and they pay attention to details -- the details of our kids' lives."
Both Brasuell and Reyes grew up in Boys & Girls Clubs like this one, in the Manhattan area.
"We also had a dedicated space for teens and tweens -- that was an important piece for us," Reyes said. "If it wasn't for that space, the staff and the volunteers who kept us out of trouble and kept us away from all the ills of our community, who knows where we would have ended up."
On Friday, Commissioner Rob Manfred and representatives from the Yankees and MLB attended a ceremony to unveil renovations of the Frederic R. & Margaret Coudert Clubhouse Digital Arts Center at the Kips Bay Boys & Girls Club in the Bronx, N.Y.
At both events, MLB and representatives of the local teams handed out baseball caps to everyone in attendance as part of the ongoing #CapsOn campaign for Opening Day.
"We're hours away from Opening Day," Brasuell reminded the crowd. "Opening Day is an exciting time of the year. Baseball is exciting all year long, but everybody always looks forward to Opening Day all year long, and we can't wait."
For more information, please visit MLBCommunity.org.
Mark Newman is enterprise editor of MLB.com and a baseball writer since 1990. MLB photographer Alex Trautwig contributed to this story.