Mets announce 2018 season schedule
New York opens up with home slate vs. Cardinals on March 29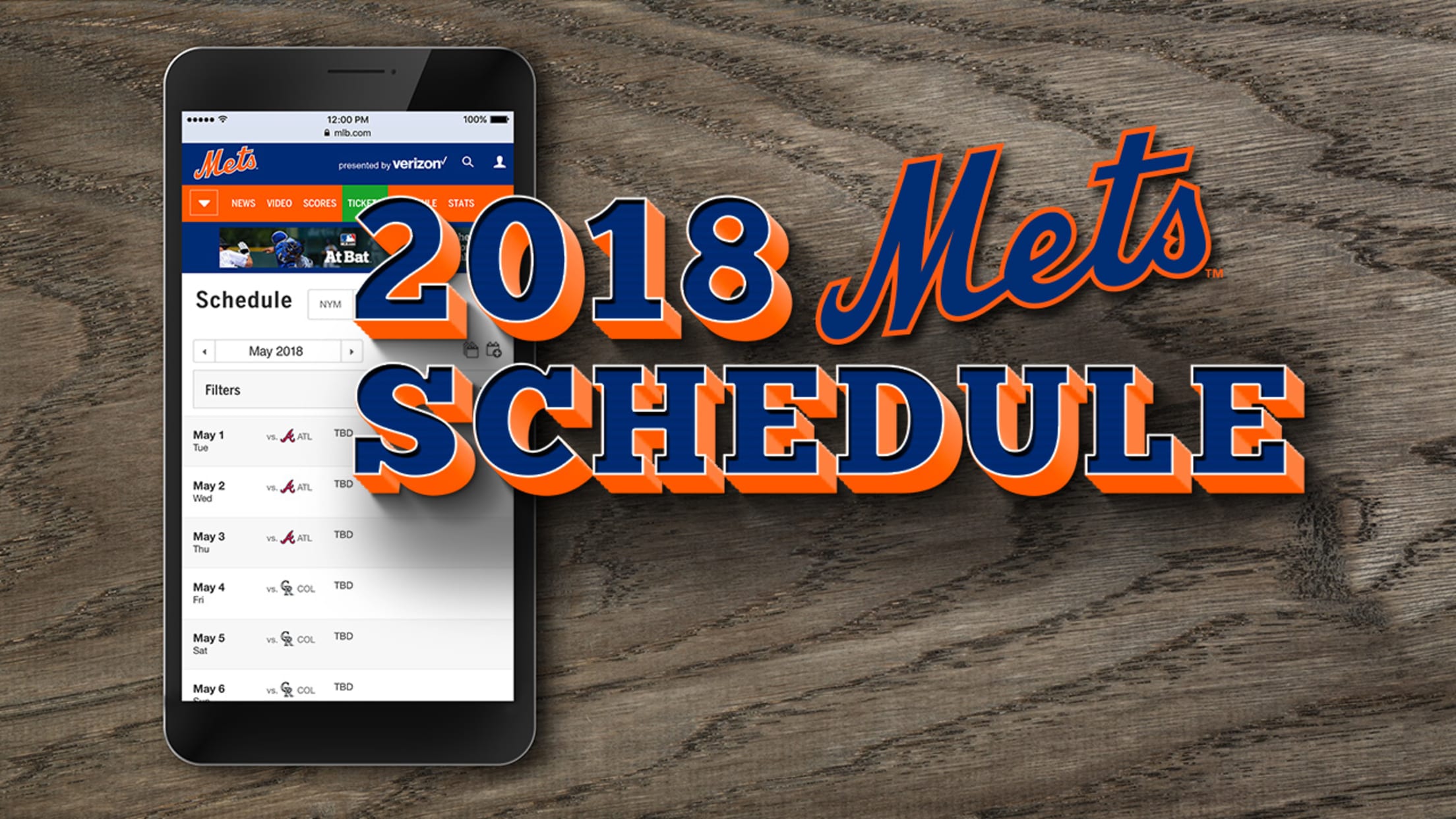 If the Mets plan to return to contention next season, the month of June may make or break their season. Key matchups with the Cubs, Yankees and Dodgers await at Citi Field, according to the 2018 schedule released Tuesday.• Mets' 2018 season schedule The Mets will open their season in Flushing
If the Mets plan to return to contention next season, the month of June may make or break their season. Key matchups with the Cubs, Yankees and Dodgers await at Citi Field, according to the 2018 schedule released Tuesday.
• Mets' 2018 season schedule
The Mets will open their season in Flushing on March 29 against the Cardinals, before spending much of the rest of April on the road. At least on paper, the schedule grows much more difficult for the Mets in June, when they face the Cubs, Orioles, Yankees, D-backs, Rockies and Dodgers -- all of those clubs are playoff contenders this season.
The Mets will also play the Yankees from July 20-22 in the Bronx, with their usual four-game Subway Series expanded to six total games this year. Squaring off against the American League East in Interleague Play, the Mets will travel to Toronto on July 3-4, Baltimore on Aug. 14-16 and Boston on Sept. 14-16, where they could face AL Cy Young Award contender Chris Sale for just the second time ever. They will also host the Blue Jays from May 15-16, the Orioles from June 5-6 and the Rays from July 6-8.
The Mets will close the season with a six-game homestand against division rivals Atlanta and Miami from Sept. 25-30. The final month-plus of the season also includes a pair of three-city road trips, through Chicago, San Francisco and Los Angeles from Aug. 27-Sept.5, and through Boston, Philadelphia and Washington from Sept. 14-23.
Holidays will be spent on the road for the Mets, who are away from Citi Field for Memorial Day, the Fourth of July and Labor Day.
The Mets plan to announce their promotional schedule, which will feature the return of Free Shirt Fridays, Super Saturdays and Family Sundays, in the coming weeks.