Goodwin cherishes 1988 Olympic gold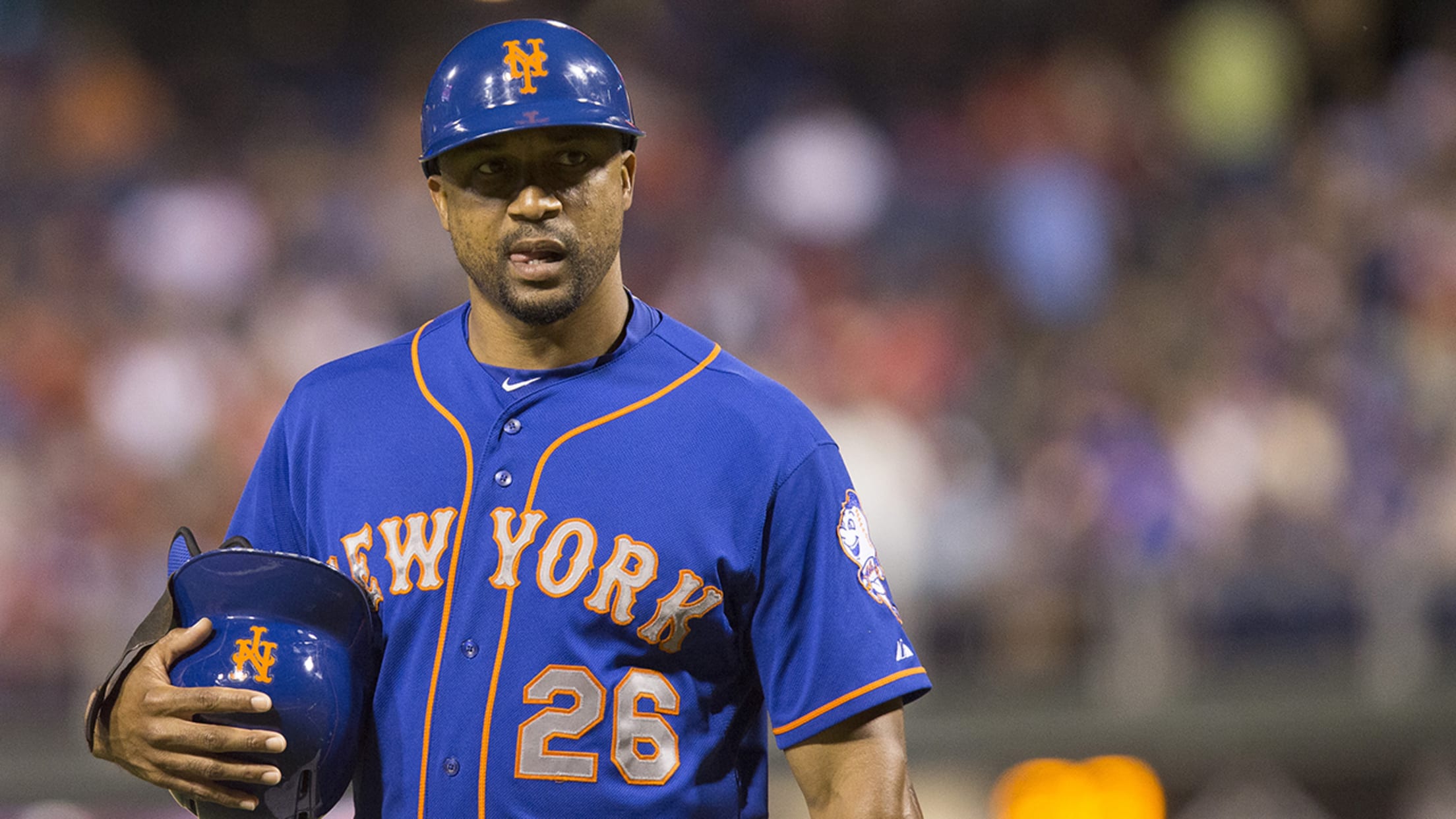 Mets first-base coach Tom Goodwin won a gold medal at the 1988 Seoul Olympics. (Laurence Kesterson/AP)
DETROIT -- Asked what stands out most from his Olympic experience 28 years ago, Mets first-base coach Tom Goodwin doesn't hesitate."The gold medal," Goodwin said.That went to his father, while the flowers from the 1988 Seoul Olympics medal ceremony went to his mother.Though baseball at the time was considered a
DETROIT -- Asked what stands out most from his Olympic experience 28 years ago, Mets first-base coach Tom Goodwin doesn't hesitate.
"The gold medal," Goodwin said.
That went to his father, while the flowers from the 1988 Seoul Olympics medal ceremony went to his mother.
Though baseball at the time was considered a "demonstration sport" at the Games, and not an official Olympic event, Goodwin will always have the medal to prove his place in history -- playing alongside teammates that included Robin Ventura, Jim Abbott and Tino Martinez.
"It was the first time I had ever been away from home for any extended amount of time," Goodwin said. "It's almost like a blur. It was so long ago."
With the 2016 Opening Ceremonies scheduled for Friday night in Rio De Janeiro, Goodwin is the only Mets player with direct Olympic ties. But outfielder Michael Conforto also has a strong connection to the Games, given his mother's status as a three-time medalist. Tracie-Ruiz Conforto won a pair of golds in synchronized swimming at the 1984 Olympics in Los Angeles, before earning a silver four years later during the same Seoul Olympics in which Goodwin competed.
Following a hiatus in 2012 and '16, baseball and softball will return to the Olympics at the 2020 Games in Tokyo.