Mets trade Bruce to Tribe for Minors RHP Ryan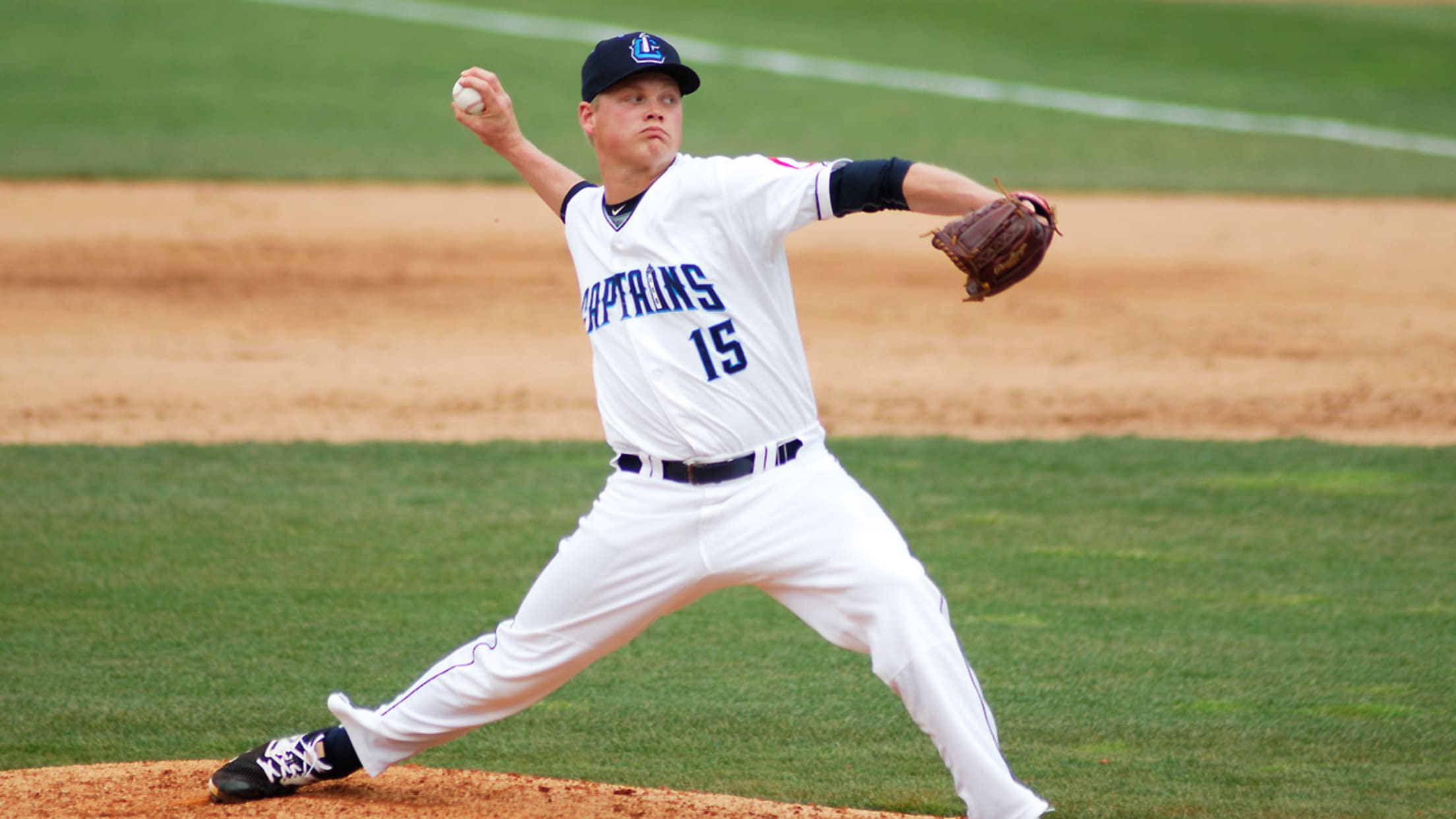 Ryder Ryan struck out 49 batters in 41 1/3 innings this year at the Indians' Class A Lake County affiliate, posting a 4.79 ERA. (MiLB.com)
NEW YORK -- Prior to the July 31 non-waiver Trade Deadline, the Mets did not dismantle their roster completely, trading significant pieces in Lucas Duda and Addison Reed but also acquiring one in AJ Ramos. Yet as the Mets continued to slip from even the fringes of contention, so too
NEW YORK -- Prior to the July 31 non-waiver Trade Deadline, the Mets did not dismantle their roster completely, trading significant pieces in Lucas Duda and Addison Reed but also acquiring one in AJ Ramos. Yet as the Mets continued to slip from even the fringes of contention, so too did their front office's blueprint change.
The latest evidence surfaced late Wednesday night, when the Mets traded outfielder Jay Bruce in a waiver deal to the Indians for right-handed pitching prospect Ryder Ryan.
Unranked on the Indians' Top 30 Prospects list, according to MLBPipeline.com, Ryan was Cleveland's 30th-round Draft pick in 2016. He struck out 49 batters in 41 1/3 innings this year at the Indians' Class A Lake County affiliate, all in relief. Ryan also walked 17, allowed 44 hits and posted a 4.79 ERA.
By trading Bruce, the Mets saved more than $4 million in salary. But they sacrificed the ability to extend Bruce a qualifying offer. Had they done so and Bruce rejected it, the Mets would have received a compensatory pick after Competitive Balance Round B in the 2018 Draft -- a pick that, based on this year's Draft, would have fallen around 75-85 overall. Ryan, by comparison, was the 902nd overall selection in the '16 Draft.
"The long and short of it is I was prepared," Bruce said in an email late Wednesday. "I knew something could happen, and happen fast. I really enjoyed my time in N.Y. but I'm excited to jump right into a pennant race."
Reports late Wednesday night suggested that the Yankees dangled multiple prospects and cash in an attempt to acquire Bruce, but the Mets rebuffed them.
A Mets spokesman said general manager Sandy Alderson will address the trade when he arrives in Philadelphia for the team's series opener Thursday against the Phillies. The team otherwise had no comment, except to announce the deal in a four-paragraph news release.
Originally coming to the Mets from the Reds in a 2016 Deadline deal for prospects Dilson Herrera and Max Wotell, Bruce -- upon recovering from an August slump -- spent the next year operating as one of the game's most prolific power hitters. Beginning with the day Bruce arrived in New York, his 37 home runs ranked 11th in baseball during that span.
Overall in 152 games with the Mets, Bruce hit .247 with 94 RBIs and a .799 OPS.
Bruce also improved his defense with the Mets, to the point that most defensive metrics pegged him as roughly league average. But as the Mets tried to shop Bruce prior to the non-waiver Trade Deadline, they found no teams willing to give up significant talent for him. In explaining the lack of interest, Alderson said that even in a normal year, the non-waiver market does not historically favor hitters. And this is far from a normal year, with total offense and home run totals up throughout the league.
All told, the Mets have acquired five Minor League relievers in the past two weeks: Drew Smith, for Duda; Gerson Bautista, Jamie Callahan and Stephen Nogosek, for Reed; and Ryan, for Bruce. And they may not be done. Outfielder Curtis Granderson and infielder Asdrubal Cabrera, in particular, have drawn interest in recent weeks, and could move before the end of August.