Fulmer heads to DL, trade now not likely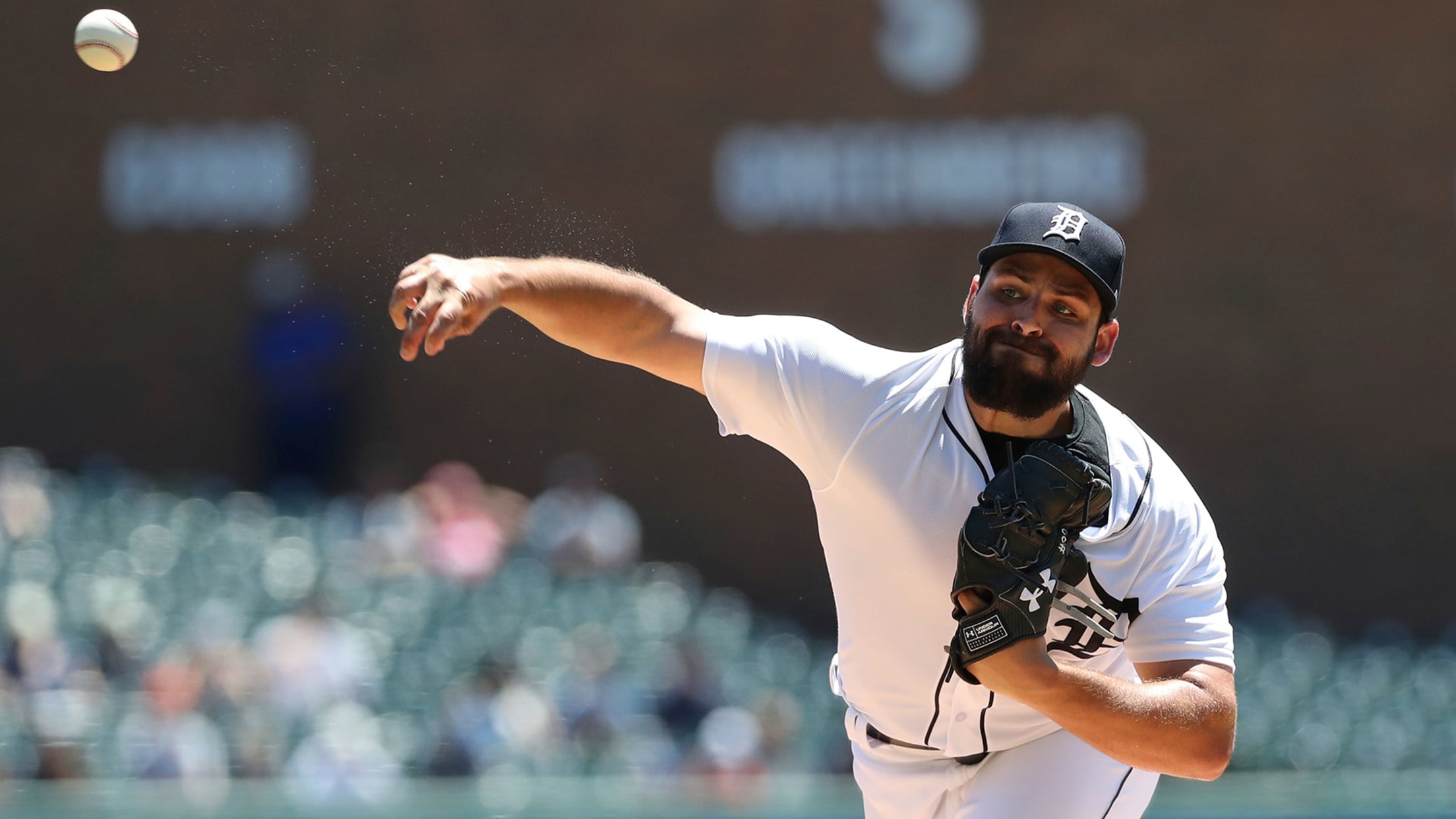 DETROIT -- Michael Fulmer's Sunday showdown with Chris Sale is off. So, likely, is any chance of Fulmer being traded this month. The Tigers placed their talented young right-hander on the 10-day disabled list Friday with a left oblique strain.In a corresponding move, Detroit recalled right-hander Victor Alcantara from Triple-A
DETROIT -- Michael Fulmer's Sunday showdown with Chris Sale is off. So, likely, is any chance of Fulmer being traded this month. The Tigers placed their talented young right-hander on the 10-day disabled list Friday with a left oblique strain.
In a corresponding move, Detroit recalled right-hander Victor Alcantara from Triple-A Toledo.
Tigers manager Ron Gardenhire said Fulmer was 19 pitches into a light bullpen Friday before Detroit's 1-0 loss to the Red Sox at Comerica Park when he sustained the injury. Gardenhire would not commit to a timeline for Fulmer's return, but said Fulmer will be out for "a while."
"He worked out the whole [All-Star] break," Gardenhire said. "He's been playing catch, the whole package. He got out there today, and it wasn't that he wasn't loose or anything like that. He was just doing his normal bullpen and all the sudden got an oblique. That happens in the game, and it's really unfortunate."
Versatile lefty reliever Blaine Hardy will come out of the bullpen to start Sunday against the Red Sox. Hardy (3-2) has made eight starts this season and posted a 3.71 ERA with 30 strikeouts and 10 walks.
Fulmer allowed seven runs on 10 hits during 4 2/3 innings in last start, Saturday at Houston. He gave no indication of any injury after that start while talking with reporters.
The loss continued a month-long slide for Fulmer, 0-3 with a 5.46 ERA over four starts since June 20. He has allowed 36 hits over 31 1/3 innings in that stretch while walking 10 batters and striking out 27. Evaluators from other teams were struggling to determine what to make of that stretch, and of Fulmer's season as a whole, following surgery last year to reposition the ulnar nerve in his right elbow.
Combine that with the Tigers' high demands in return for an All-Star pitcher with four years of team control left beyond this season, and the potential for a trade has waned in recent days. Now, even if Fulmer's DL stint turns out to be minimal, questions about his health for the stretch run will likely linger, tempering what teams will want to give up for the 25-year-old. All those factors favor Detroit holding onto Fulmer for now and waiting until the offseason or next year to revisit the trade market.
Fulmer is 3-9 with 4.50 ERA in 19 starts this season, but until now had made every turn in the Tigers' rotation. While his fastball and sinker have the same mid-90s velocity as last season, batters have hit his slider for a .486 slugging percentage according to Statcast™, and he has struggled to throw his changeup until recent starts.