Sox practicing patience with Jimenez, Kopech
Hahn: Chicago focused on long-term success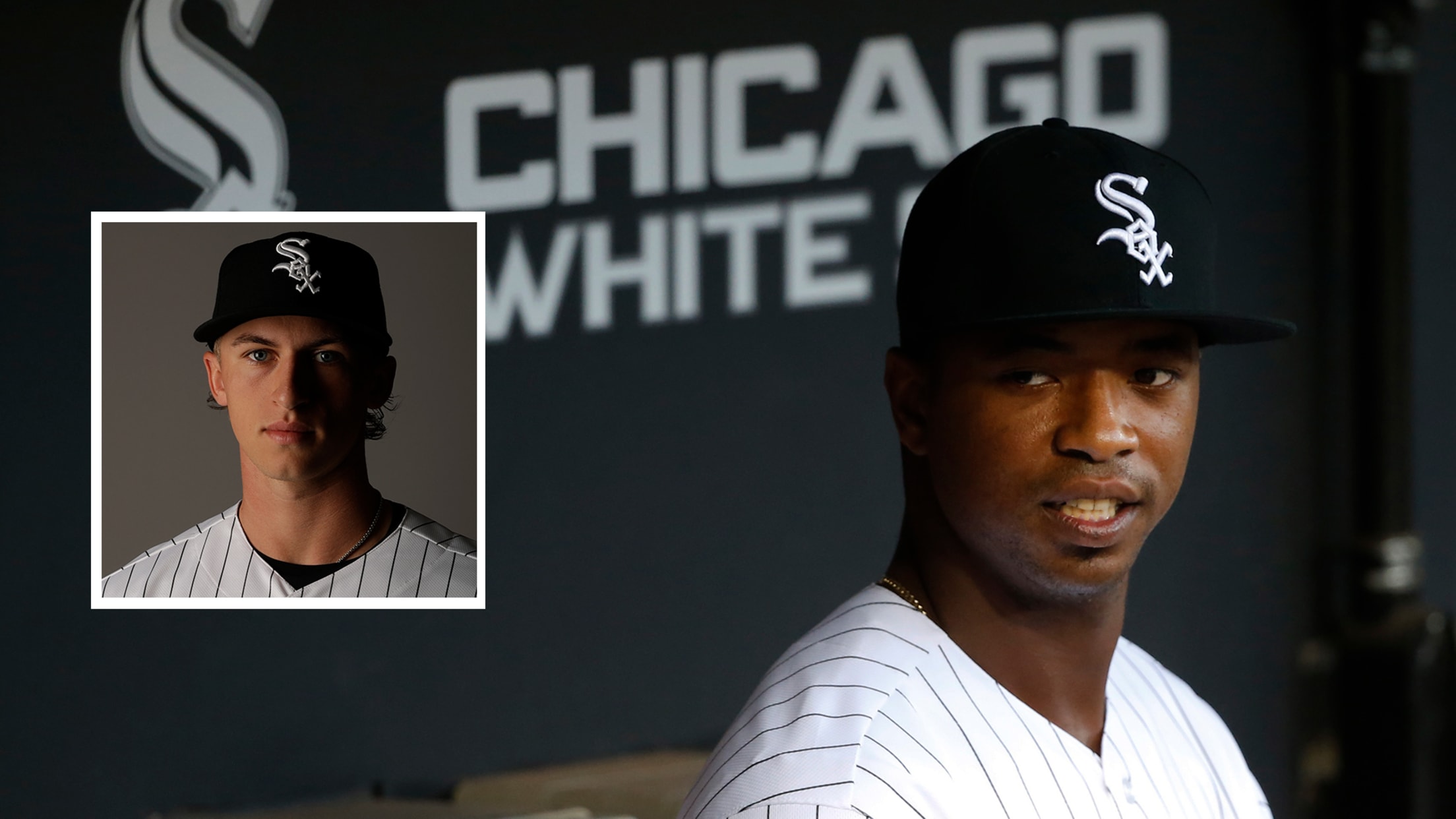 CHICAGO -- White Sox fans want right-handed pitcher Michael Kopech and outfielder Eloy Jimenez promoted to the Major Leagues.Jimenez, the No. 1 White Sox prospect and No 3 overall per MLB Pipeline, is hitting .354 with six home runs and 12 RBIs in 22 games for Triple-A Charlotte. Kopech, the
CHICAGO -- White Sox fans want right-handed pitcher Michael Kopech and outfielder Eloy Jimenez promoted to the Major Leagues.
Jimenez, the No. 1 White Sox prospect and No 3 overall per MLB Pipeline, is hitting .354 with six home runs and 12 RBIs in 22 games for Triple-A Charlotte. Kopech, the No. 2 White Sox prospect and No. 13 overall, has struck out 24, walked two and allowed four earned runs over his last 17 innings for the Knights.
But general manager Rick Hahn didn't provide any further timetable for either dynamic talent's arrival when asked prior to Friday's series opener against the Blue Jays. As has been the case since Day 1 of this rebuild, setting up for long-term success tops short-term gratification.
"We've talked about all along that the good ones do have a way of forcing the issue on you," Hahn said. "At the same time, the important thing for us in any promotion, whether it's Eloy and Kopech or [Yoan] Moncada, [Lucas] Giolito and [Reynaldo] Lopez last year or the hopefully legion of guys you'll be asking about over the next 18 to 24 months, the most important thing is that they're in a position to succeed not just survive.
"So yes, while you can look at a stat line or you can look at a box score and say, 'This guy looks like he's doing well, looks like he's ready,' our checklist that we want these guys to answer is a little more lengthy than that. And not until they've answered all those questions we have for them at the Minor League level, will we promote them."
What are those line items needing to be checked off by Kopech and Jimenez? Hahn wasn't about to make public the things these two standout prospects can or can't do. Suffice it to say, they both understand what's ahead of them.
"It's not going to be a function of any level of eagerness that fans or coaches or myself or the front office has," Hahn said. "That's not prudent for the long term.
"One thing I can promise, is that our focus is unwavering in terms of putting this organization in the best spot for the long term. Not going to take any shortcuts or make any short-term satisfying moves that could potentially cause any impact on these guys not meeting their potential for the long term."
Moncada arrived last season on July 19, following a trade that sent Todd Frazier to the Yankees and opened up a regular spot on the infield. Hahn quipped about needing to make an outfield trade now to fit in Jimenez every day.
Before reaching the White Sox, Moncada had several months at Triple-A compared to the 82 at-bats for Jimenez, and fought his way back from a period of Minor League struggles -- another important aspect of development. Moncada also reached the point where the Minors couldn't really test him defensively and needed the speed of the Major League level as the next way of showing him what he needed to improve.
That same challenge soon will be provided to Jimenez and Kopech. It's just not coming immediately as some had hoped.
"Any Moncada-like prospect who gets promoted is coming here to play, and ideally play every day," Hahn said. "As I've talked about throughout this whole process, what's going on in Chicago -- good, bad or indifferent -- isn't going to impact a promotion of a premium-type talent.
"Those guys are going to tell us when they're ready, and when they're ready, there's going to be opportunity for them in Chicago. It's up to us to figure out how to create that opportunity. We're not going to wait for the market to allow us to free a spot to create a space for a guy if it's time for his development to take that next step."