Here's how Wacha got his nickname from C-Mart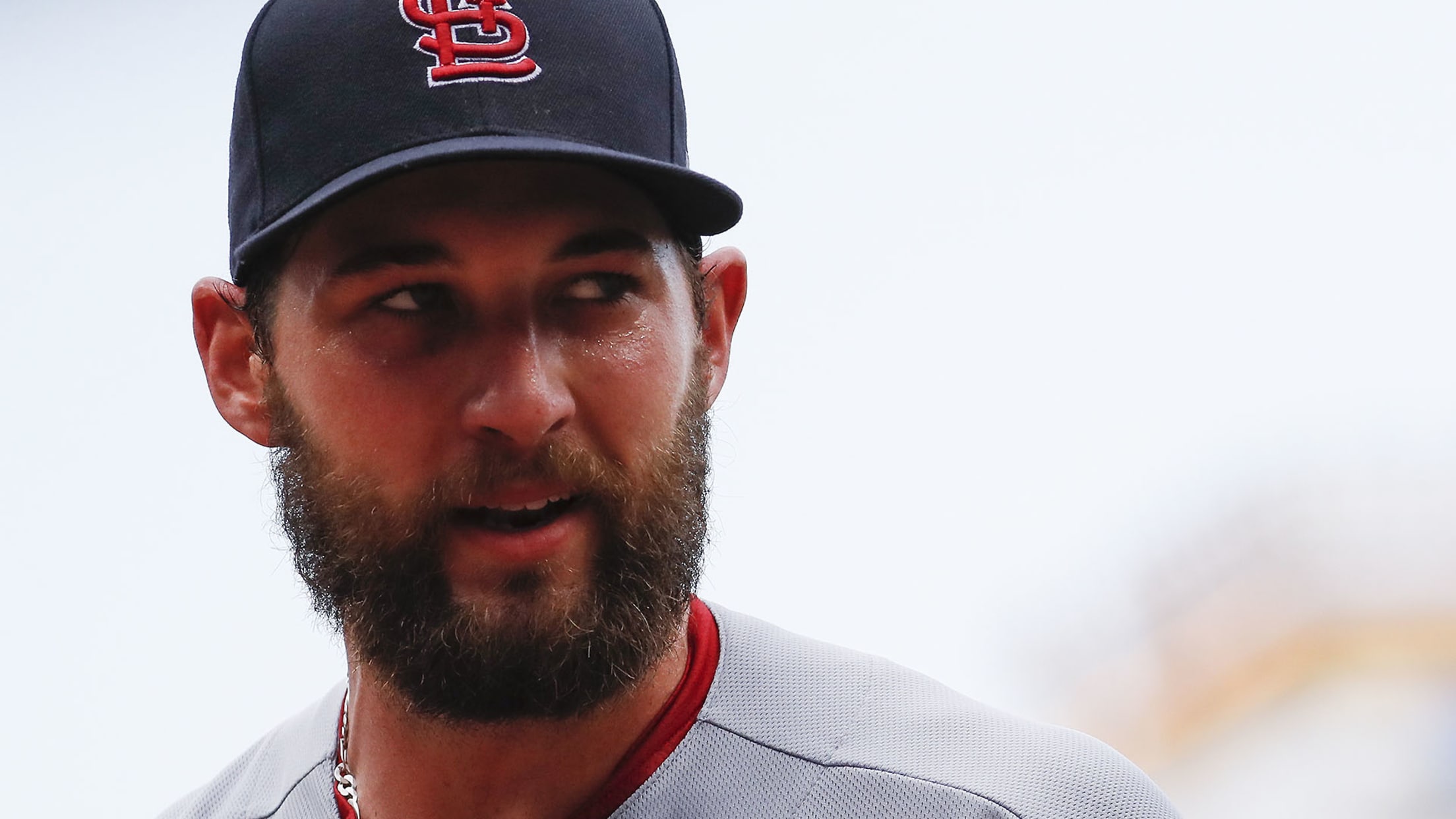 St. Louis Cardinals starting pitcher Michael Wacha, left, meets with catcher Yadier Molina (4) after closing the fourth inning of a baseball game against the Cincinnati Reds, Saturday, June 9, 2018, in Cincinnati. (AP Photo/John Minchillo) (John Minchillo/AP)
ST. LOUIS -- Michael Wacha was sitting at his locker when Carlos Martinez entered the clubhouse. They made eye contact, and Wacha swiftly tossed a baseball, hoping to catch his fellow pitcher off-guard. Martinez was quick with the catch; the same way he was when he invented Wacha's nickname."I got
ST. LOUIS -- Michael Wacha was sitting at his locker when Carlos Martinez entered the clubhouse. They made eye contact, and Wacha swiftly tossed a baseball, hoping to catch his fellow pitcher off-guard. Martinez was quick with the catch; the same way he was when he invented Wacha's nickname.
"I got called Wachamole by Carlos when I first met him five years ago," Wacha said. "It just kind of stuck."
:: Players' Weekend presented by Valspar Stain ::
An important distinction is that it's not pronounced similarly to the hammer-to-the-rodent arcade game.
"I was thinking guacamole. Like, real guacamole," Martinez said. "I looked at him and said 'Wacha.' And you know, everybody is looking for a nickname for everybody. So I was thinking something Wacha, something Wacha. Wacha. Wachamole!"
Martinez loved it from the start. He would call him every shortened version of the nickname, too. Including "Mole," still with the guacamole rhyme.
"Carlos will just be like, 'Hey Mole,'" Wacha said. "And people will look and be really confused as to why he's calling me Mole, so you just have to explain that it comes from Wachamole."
• Shop for Players' Weekend gear
• 2018 Players' Weekend nicknames
• All you need to know about Players' Weekend
It's usually Wacha that has to do the explaining, because Martinez doesn't really care if others are confused at the moment.
"He can hear me, so it's OK," Martinez said laughing.
As Martinez was exiting the clubhouse to throw a bullpen session, where Wacha would be joining him, he interrupted the couple reporters talking to Wacha.
"Hey Mole," he yelled. Wacha looked up just in time to see Martinez shovel-pass the same baseball back. Wacha caught it, too.
"I knew it was his favorite nickname," Wacha said. "I always knew."