Montero launches effort to help sick children
Foundation aimed at improving medical care for Venezuelan kids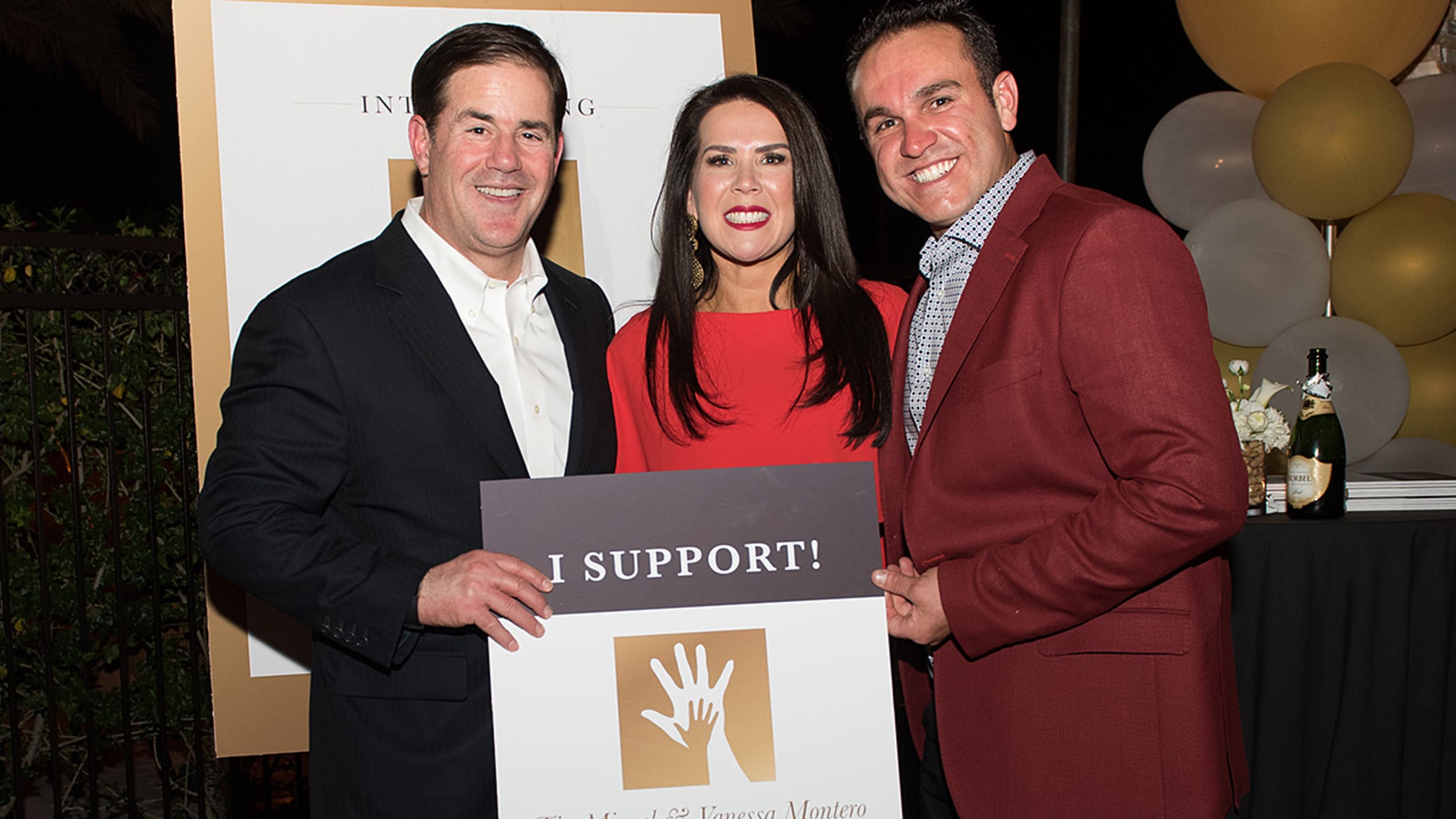 Arizona Gov. Doug Ducey joined Vanessa and Miguel Montero for the announcement. (MLB.com)
MESA, Ariz. -- If Miguel Montero can help one child from his native Venezuela, it will be enough.Montero and his wife have created the Miguel and Vanessa Montero Foundation to provide medical assistance to seriously ill children of Venezuela. Their goal is to bring one or two Venezuelan children a
MESA, Ariz. -- If Miguel Montero can help one child from his native Venezuela, it will be enough.
Montero and his wife have created the Miguel and Vanessa Montero Foundation to provide medical assistance to seriously ill children of Venezuela. Their goal is to bring one or two Venezuelan children a year to the U.S. to get medical treatment.
"The medicine in Venezuela is not good and kids are dying, and people are dying because the antibiotics are nothing down there," Montero said. "It's sad. If we can help one or two or three kids a year, we'll try to do it."
Montero and his foundation are working with a hospital in Houston to provide treatment. They also will take care of living expenses for the families while the children are in the U.S.
"I'm excited about it," Montero said of his new project. "The way I see things in Venezuela now, I see kids dying because of a lack of medicine or lack of facilities. These kids aren't even getting a chance. There's nothing the government in Venezuela is doing for these kids. I've been blessed enough, God gave me a lot in my life, so why can't we just help others, too?"
Arizona Gov. Doug Ducey and Cubs president of baseball operations Theo Epstein took part in the announcement of the foundation.